Montana Cowboy Hall of Fame honors inductees in Great Falls
2/7/2017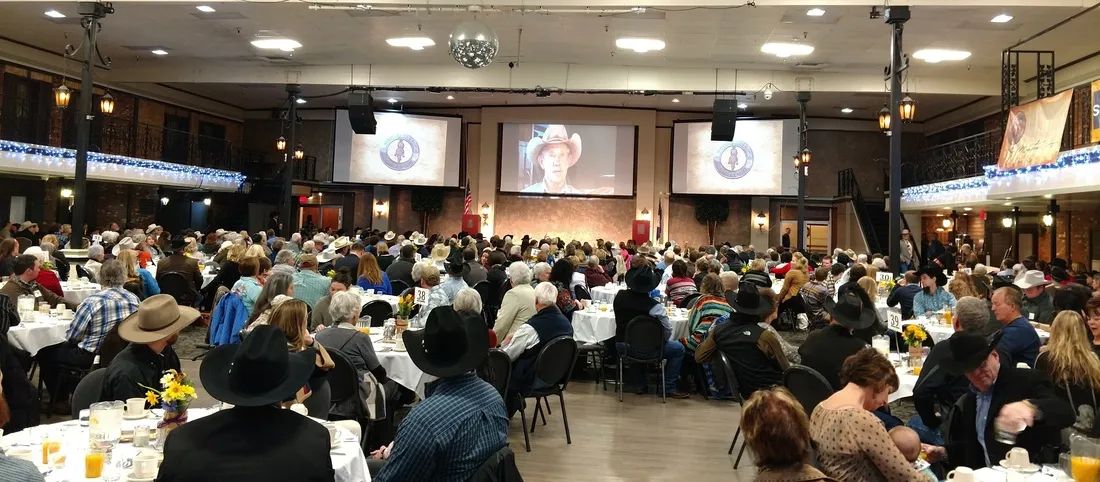 The Montana Cowboy Hall of Fame & Western Heritage Center (MCHF&WHC) honored its newest class of inductees during the 11th Annual Circle the Wagons Convention in Great Falls, Feb. 3-4 at the Best Western Heritage Inn. The weekend events began Friday evening, Feb. 3, with the Welcome Gathering, emceed by District Trustee KellyAnne Terry of Lewistown. On Saturday, Feb. 4, the Hall of Fame welcomed 34 new inductees during the morning recognition ceremony and brunch. Over 600 people attended the Circle the Wagons events.
"Family and friends gathered in Great Falls from across the great state of Montana, Canada to Texas, Hawaii to Rhode Island, and as far away as Germany," said Christy Stensland, MCHF&WHC executive director. "Attendees commented that the history lesson contained in the biographies of the inductees presented by District Trustee Will Rasmussen of Choteau and MCHF President Jeff Bolstad of Lewistown was incredible. Many were grateful for the family reunion opportunity."
MCHF&WHC board members and trustees representing 12 Montana districts met for the organization's annual business meeting and trustee gathering. The celebration continued into the evening with dinner, dancing, and a lively auction at the Cowboy Ball. Big Sky Country from Great Falls provided the music and emceeing the event was auctioneer Robert Toavs of Toavs Premiere Auction in Wolf Point.
The MCHF&WHC will announce its 2017 Inductee Nomination Policy and process in the coming week.