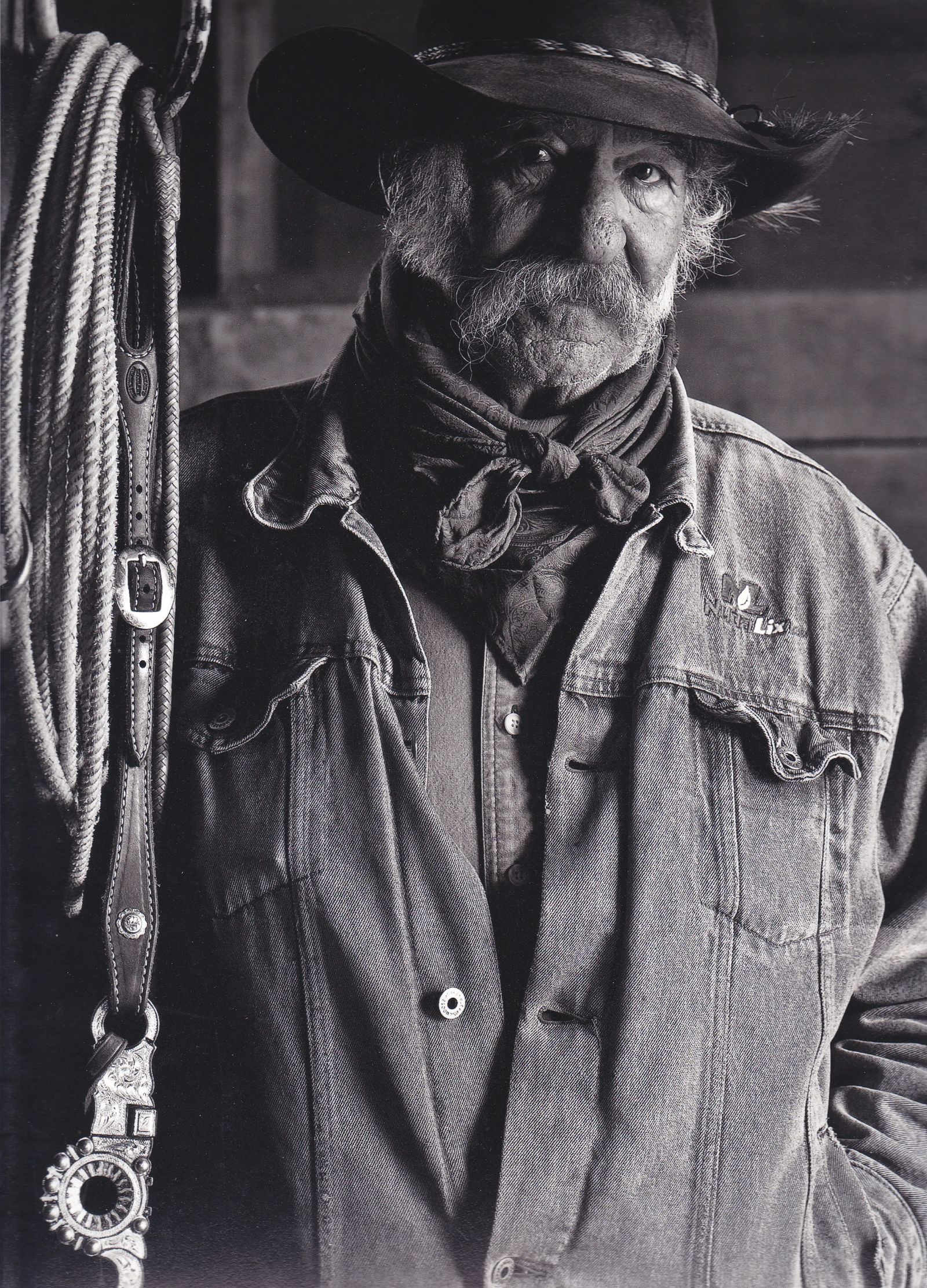 photo courtesy Robert Osborn
MONTANA COWBOY HALL OF FAME Legacy INDUCTION
DR. RAYMOND P. "RAY" ANSOTEGUI (1947 – 2023)
DISTRICT 9 - YEAR 2024
Dr. Raymond P. "Ray" Ansotegui was the consummate ambassador to the cowboy way of life. He supported the future of ranching by balancing the best of tradition with the newest research. Whether it was as a professor, judging fairs, giving lectures, managing stock at the Livingston Roundup Rodeo, or establishing an essay contest to donate well-bred rescued bummer calves to two local 4-H students, who might not otherwise have means for a project animal. Ray was always instilling confidence into youth who would become the next generation of cattlewomen and men. His contributions to ranching in Montana and beyond are unquantifiable.
Ray, a Spanish Basque, was born July 11, 1947, spending his early years on the family ranch in Paradise Valley, Nevada. He loved school and could not wait to be a cowboy. At just ten years old he began going out on week-long cattle drives, where he learned a great deal about being a cowboy and cursing. He embraced the beauty of being horseback without any sign of civilization for miles around. Ray's family moved to Fallon, Nevada when Ray was in high school. No stranger to hard work, he worked on the family ranch, the neighbor's dairy, and the family lumber yard, yet made time for high school rodeo and souping up his truck for drag racing. Ray never missed a day of school from kindergarten through graduation! He was the first in his family to attend college and was honored to graduate with a bachelor's degree in Animal Science and a master's degree in Range Nutrition from the University of Nevada Reno. He earned his doctorate from New Mexico State University in Ruminant Nutrition and Reproductive Physiology. Education became his work and ultimately a lifelong passion. He would often refer to himself as an "Over Educated Cowboy."
In 1972, Ray married Linda Bilbao, who would become his lifelong riding partner. Smitten by the young independent woman who could work cows like no one he had met before, Ray wooed her with a pair of hand-made silver spurs. They raised two children and adventured together for 51 years. The couple moved to Livingston, Montana, in 1975 where he worked briefly for American Breeder's Service before accepting a one time, one year position at Montana State University (MSU). One year at MSU stretched into thirty-two years where Ray won numerous teaching awards and led groundbreaking research for the university.
Ray's significant influential research studies focused on Cow/Calf Nutrition, Range Forage Utilization, Estrous Synchronization, and Trace Mineral Nutrition. A great deal of his research data was collected in the field where he treasured the marriage of science and cowboy life.
Ray taught thirty different courses at MSU and served on four to five graduate student committees. Each year he personally advised 20 to 25 college students and countless extraordinary graduate students.
Ray was frequently called out as a student and staff favorite, including the Western Section American Society of Animal Science Distinguished Teacher Award. (Comprehensive list of awards and publications at the link below.)
It was of the utmost importance students not just learn "book facts," but came away with directly applicable knowledge, skills, and a healthy dose of common sense. Having students get a 'hands on' taste of ranching was a top priority. To that end, Ray created numerous courses including senior level ARNR480 - Calving Management. The students completed classroom study on the science of calving, followed by a week of calving on ranches throughout Montana. Despite his acclaimed intelligence and classic grumpy cowboy look, Ray was always approachable and humble. He insisted his students drop the formality of Dr. Ansotegui and simply call him Ray.
It was common for folks to be surprised that he was a college professor. Students wondered who the dusty old cowboy was wandering the halls and shocked when they followed him into the lecture hall only to find out he was the instructor! Ray could see the ranch kid that needed a little time horseback to quell homesickness, or the student who required extra encouragement to stay in school as a Freshman who would later earn a PhD. Ray's secret sauce as a professor was his keen ability to see things in his students that they could not see in themselves. They were all in awe of his knowledge of cattle at the cellular level, but if you personally found his teaching as clear-as-mud, he could break it down for you at any level. It is likely true, he had forgotten more about cows than most would ever know.
A former graduate student shared the story of someone asking about hormones in beef. Ray grabbed a bar napkin and started drawing out metabolic pathways, punctuating the end of the lesson with, "That cabbage you're eating is more dangerous." Ray encouraged and kept track of his students as they returned to family ranches, started out on their own, or took other roles in the industry. He took pleasure in watching them keep agriculture alive and well in Montana, and throughout the West. Ray not only educated so many of the future ranch managers and leaders in Ag, but he also seemed to have a great knack for placing graduates with just the right outfit when new hires were needed. He was never too busy to take their calls, talk through their challenges, troubleshoot nutritional deficiencies, or provide job recommendations. Those students all have a great "Ray Story" that is likely funny, mischievous, and heartwarming all at once.
After retiring from MSU in 2006, Ray and Linda opened OEC (Over Educated Cowboy) A.I. (Artificial Insemination) and Consulting. Collaborating with great technicians and friends, Ray spent the spring and fall horseback in cow camps all over the state. This involved providing A.I. protocols, admininistering pharmaceuticals, noting heat detection (usually horseback), helping A.I. cattle and recording data. Ray went on to present many talks on nutrition and artificial insemination to the Ag industry including ranchers, instructors, nutritionists, and veterinarians. He became a regular contributor for Nutralix. His retirement years were full of fun adventures in AI camps, lending a hand on friends' ranches, taking numerous family camping trips to Yellowstone, and traveling to see his kids and grandkids. He loved learning about local agriculture, sharing his knowledge and was an ambassador for the cattle industry wherever he traveled. Ray completed two teaching sabbaticals at New Mexico State and the University of Western Australia. No matter where in the world he was located, he was a cowboy.
Kind to a fault, Ray was an engaging storyteller with a biting sense of humor and sarcasm, that will remain unmatched in many circles. He died on March 2, 2023, after a seven-year battle with an unfair opponent, Alzheimer's. In heavens pasture, Ray rides a noble horse as he watches over a good-looking herd of cattle.
https://animalrange.montana.edu/directory/emeritus/faculty-ansotegui.html