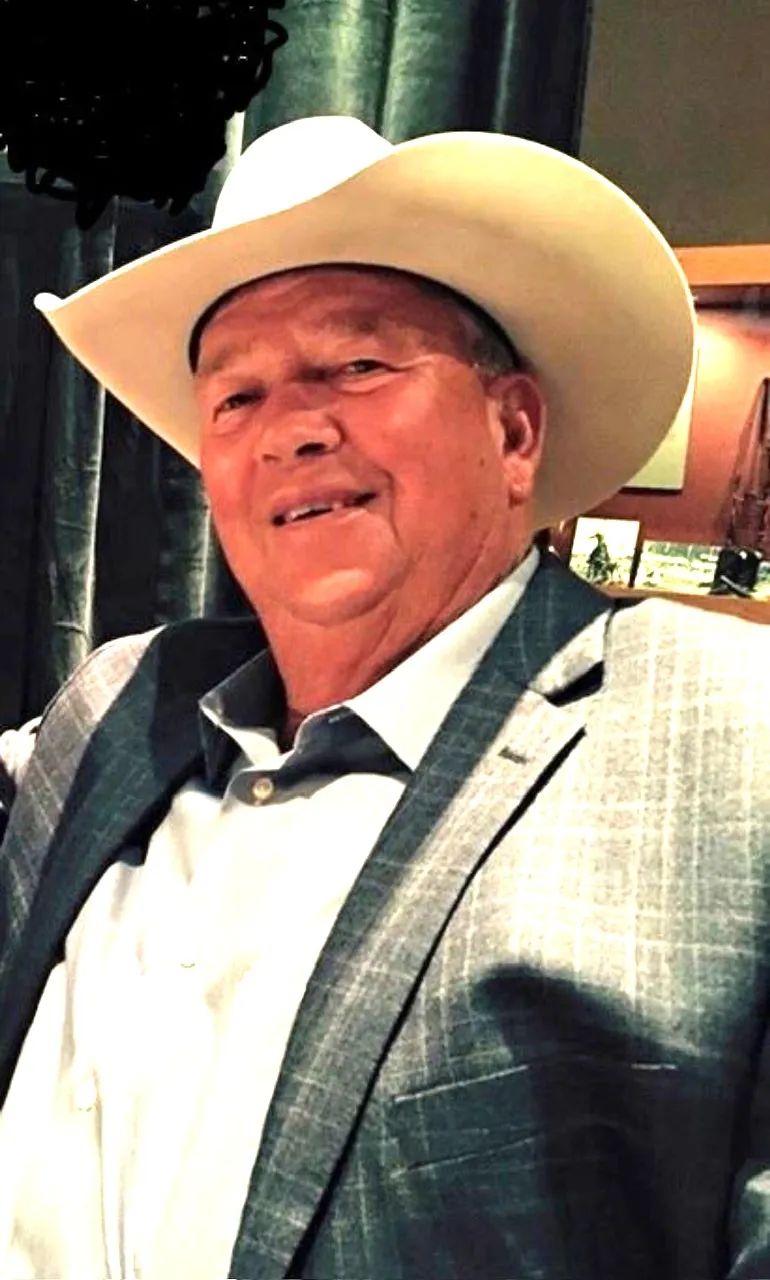 MONTANA COWBOY HALL OF FAME Legacy INDUCTION
WILLIAM E. "BILL" MYTTY (1939 – 2022)
DISTRICT 11 - YEAR 2024
William E. "Bill" Mytty, Jr. was born on January 8, 1939, to William E., Sr. and Rhoda Elizabeth (Rice) Mytty in Missoula, Montana, where he and one brother were raised and graduated from high school. Never having the opportunity to enjoy a horse while growing up, in his late twenties, he purchased his first and learned to ride. A couple of his close friend's team roped, with one family having a small arena, hence the young entrepreneurs purchased a few steers and started team roping. This adventure, along with back country pack trips and trail rides, strengthened Bill's interest in the western way of life. He continued his roping competition after high school, during his stint with the Army Reserve and the jobs that followed.
Bill married Sandra Durrant on June 6, 1959 and side by side they pursued their passion for the cowboy culture, love of horses and adventure. The couple team roped together professionally and with their children, Kevin, Kelly and Kory. Bill team roped in the Pro Rodeo Cowboys Association (PRCA) for many years and ultimately earned his Gold Card. He served several years on the Montana Pro Rodeo Circuit Board (MPRC), was active in the production of the annual Montana Pro Rodeo Finals (MPRF) in Great Falls and was recognized for his efforts in the United States Team Roping Championships (USTRC). One of Bill's more memorable memories was placing at the World Series of Team Roping Finals in Las Vegas. In 2017, Bill's family was inducted into the Montana Pro Rodeo Hall and Wall of Fame in Billings, Montana.
That adventurous side of Bill included time spent with Sandy on the golf course as well as the thrill of downhill skiing, including a trip to Canada to helicopter ski. Later in life, Bill enjoyed team roping near the Mytty's winter home in Arizona. He won numerous jackpots at his favorite place to rope, the "Dynamite Arena" located at Cave Creek.
He built the Lolo Peak Arena, a 20,000-square-foot indoor facility, offering stalls, roping boxes, bleachers, and creek side overnight camping at his home on Lolo Creek, seven miles out of Lolo, Montana. Bill hosted numerous events, including team roping, team penning and sorting, barrel racing, various clinics, and community fund raising, as well as attracting contestants from out-of-state. Bill was able to provide opportunities for countless aspiring youth and rodeo athletes pursuing their dreams. Many of those participating in the team roping went on to take part in the National Finals Rodeo in Las Vegas, Nevada. The Lolo Peak Arena provided great support for the University of Montana (U of M) rodeo team, whom Bill, along with his family, was very instrumental in its start and continuing success. Bill donated both livestock and the arena for the teams use while they sharpened their skills.
In 1966, Bill started the "Quality Construction Co." and worked with the federal government to repair and reconstruct the Bass Lake Dam in the wilderness area west of Stevensville. The main objective was to provide irrigation for family ranches, but also for recharging wells, flows into the river to protect the fisheries, keeping the valley green with vegetation and provide sustainability to the local economy. It took four days to drive the allowed three pieces of heavy repair equipment the nine miles into the dam site for work. Each evening, Bill would take horses up the trail to the worksite to bring the crew out for the night and then back up the next morning, until the project was completed. This method follows the purpose of the Back Country Horsemen of Missoula, an organization using common-sense and enjoyment of horses in Montana's roadless back country to assist the various government agencies in their maintenance and management of the back country.
Without fail, Bill put all his energy into making sure his wide range of building projects were completed. He would either donate the required amount of labor, material or funds in order to make it happen, especially projects that benefited young adults to better their athletic abilities. He received great satisfaction from mentoring others into the western culture and witnessing their success. The trails he chose to travel during his lifetime have helped countless others and honored our cowboy way of life and Montana Western heritage. Bill Mytty was a big man, with a big heart, who loved good horses and fast runs.
References:
Family records.
Ancestory.com
The Missoulian, Missoula, MT, July 19, 1959, page 16. March 15, 1974, page 3. June 15, 1988, page 2. January 12, 2022, Page A11
The Sentinel, University of Montana, 1987
Ravalli Republic, Hamilton, MT, August 8, 1996, page 1 & 4. Sept. 4, 1996, page 1