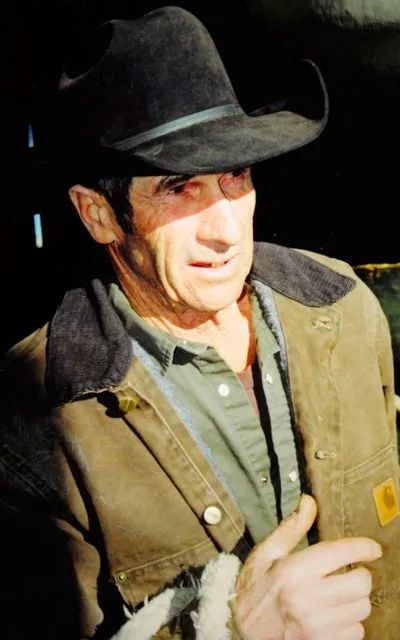 MONTANA COWBOY HALL OF FAME & WESTERN HERITAGE
Gary Jay Crowder
DISTRICT 7 – YEAR 2022
Gary Jay Crowder was born January 14, 1946, in Sun Prairie, Montana to Earl Allen and Pauline Crowder. In all, there were ten boys and three girls who would join the Crowder Family. Gary's father passed away when Gary was just fourteen. It was at this time that he began working for area ranches, including the management of a cow camp. His employment with pioneer horse rancher Dutch Armington gave him experience handling large herds of horses and began a life's pursuit in horsemanship.
In 1968, having returned from serving in the United States Army in Viet Nam, Gary went to work for legendary Montana ranchers Bud and Bobby Kramer. He was hired originally to start colts at the Kramer facility outside of Billings, but also worked on their ranch near Cohagen. The Kramer operation was vast. At any one time, 1000 head of horses — including registered Quarter Horses and bucking stock — 1500 to 2500 cows, and a band or two of sheep ran on a ranch of 160 sections. At times, the horse numbers exceeded 2000 head and included early Montana Quarter Horse sires Side Twist, Little Texas E, and Thirsty, Jr.
Gary could ride a rank horse in the hills when he had to and often helped gather and work mustangs in the Pryor Mountains south of Billings, with his longtime friend, Lynne Taylor of Shepherd, Montana.
Gary's work for the Kramers involved all areas of cowboying and horse training. At the Billings facility, he trained more than 100 horses a year — in one year starting as many as 150 colts. Because Bobby enjoyed competing in many rodeo and equine events, Gary trained horses for cutting, reining, trail classes, working cowhorse, halter, steer tripping, calf roping, team roping, and Snaffle Bit Futurity. On the Cohagen ranch, he handled all classes of livestock and helped manage and work as a pickup man at the rodeos the Kramers produced. When he had time, Gary also competed in calf roping and team roping. Gary's biggest influence was in the sport of cow cutting. He trained many title-winning horses, won numerous titles, and was a National Cutting Horse Association judge for over 20 years. He judged great cutters like Bill Freeman, Jim Reno, Tommy Lyons, and Sonny Rice and was also a judge and trainer for All-Around Cowhorse Events that included roping, reining, cutting, and cow horse.
As the Kramers had no children of their own and because they wanted to reward Gary for his long and loyal service, they adopted him as a son when he was in his 40s. After Bud's death in a cattle hauling accident, the Cohagen ranch was sold and the Billings facility and acreage became the Kramer/Crowder Ranch. Bobby and Gary traveled the country for years competing in various equine competitions where Gary competed against many of the top trainers in the world. The number of titles, trophies, and awards Gary won are almost beyond count. If it had to do with horses, Gary was likely involved. He helped start the Northern International Livestock Exhibition (NILE) horse sale and served on its committee for twenty some years, he shod horses, taught young people to ride and train, treated many an ill or lame horse for others, hosted clinics and competitions at the Kramer/Crowder Ranch, and was featured in horse publications like Quarter Horse News, America's Horse, and the Quarter Horse Journal.
Gary was a select member of the horse wranglers on the Montana Centennial Cattle Drive of 1989, a celebration that saw thousands of horses and cattle and hundreds of wagons travel from Roundup, Montana to Billings.
The scores of titles, trophies, and awards he won were never his emphasis. Helping the horse and the people who respected them, especially the younger generation, has always been his priority. By doing so, Gary helped many young people and young horses win state and national titles.
In 1985 Gary married Linda Jardine, also a competitor and trainer, and they have one son, Kale Crowder.
Quiet and understated by nature, the influence Gary Crowder has had on horses and horse people in Montana is difficult to quantify.
Reference: John L. Moore memories