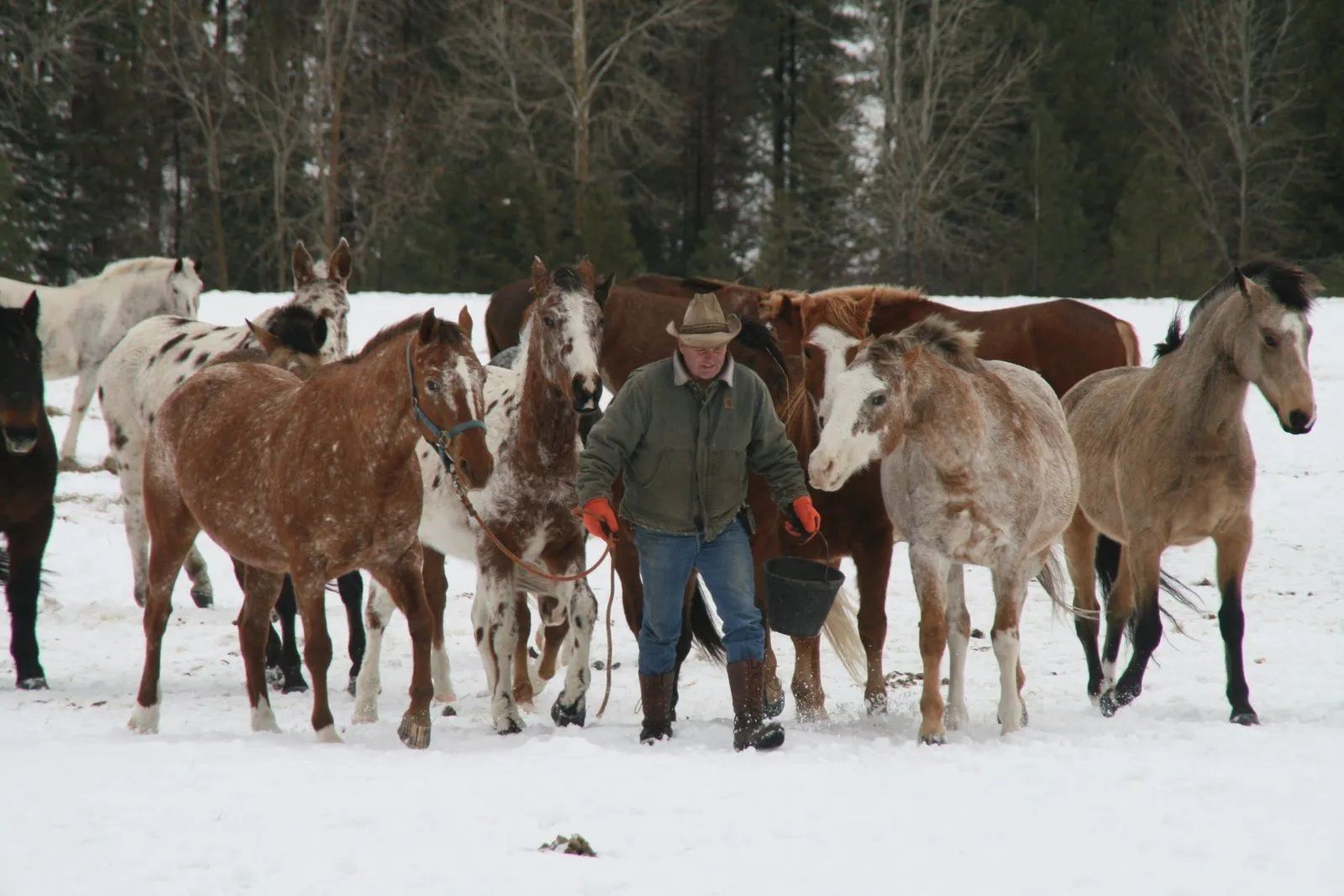 MONTANA COWBOY HALL OF FAME & WESTERN HERITAGE INDUCTEE
Raymond Paul Rugg, Jr.
DISTRICT 11 – YEAR 2020
Raymond Paul Rugg, Jr. was born July 21, 1944 in Missoula, Montana to Raymond Paul, Sr. and Rachel (Hoppel) Rugg. Ray is a third generation cowboy with ancestors that immigrated to America around 1650. His grandfather was a world-champion bucking bronco rodeo rider that competed at Madison Square Garden in New York City and a cowboy performer in Buffalo Bill's Wild West Show. Ray's father was in partnership with the Robert Sehall Rodeo Stock Company, and Ray's mother grew up on the Hoppel family ranch near Filer, Idaho. When not on the rodeo circuit, her father raised cattle. One of her most treasured memories was sitting on Buffalo Bill's horse when she was a little girl.
As a very young boy, Ray would assist his father training horses. In 1956, at the age of 12, he single-handedly packed his first hunting party into the mountains. From age 10 to 14, Ray was a volunteer for the U.S. Forrest Service (USFS) along the Idaho-Montana border in the Great Burn Wilderness. Once a week Ray would ride the 30-mile loop checking on horses owned and managed by the Forest Service. At age 16, he packed for the USFS Nine Mile Ranger District. In 1930, the Nine Mile Remount Ranger Depot was established; breeding mules for 32 years to assist with fire suppression. At peak operation there were over 1500 mules and 35 packers stationed at the depot. Ray split his time growing up between Arlee and the Hole in the Wall Lodge along Fish Creek in Alberton, Montana. Every spring from the time he was seven years old, Ray and his family would round up more than 200 head of horses they owned in St. Ignatius, Montana, and herd them to the Hole in the Wall, which generally took three days of steady travel.
Ray attended Arlee High School in Arlee, Montana and continued to guide throughout high school and while attending the University of Montana in Missoula.
Ray married Barbara Susan Townsley in 1966. Their first son, Keith, was born in 1968. Ray was deployed to Vietnam immediately thereafter where he served as captain and pilot, flying Huey troop helicopters with the 191st Assault Division. Ray was awarded the Distinguished Flying Cross and a Bronze Star for gallantry. He was one of only two survivors when the air operations center he was assigned to was destroyed by mortar attack.
Ray returned home from military service in 1970. After purchasing land from the Sisters of Mercy at the foot of the Mission Mountains located near St. Ignatius on the Flathead Indian Reservation, he built a home. He continued guiding for the Hole in the Wall Lodge until it was sold in 1973. Ray took his outfitter's exam in the spring of 1975 and established his own professional outfitting and guiding business. From 1970 to 1995, Ray and Barbara raised three additional sons, Kevin, Kory and Kipley - all born in St. Ignatius. During this time, Ray continued to guide, breed, raise and train his own horses and ran a cow calf operation. He branded with the Rugg family R6 quarter circle irons. While living in St. Ignatius, Ray and his family were active in local organizations, including Lake County Search and Rescue and the Mission Mountain Saddle Club. The saddle club organized what was to become the annual horseback ride on the National Bison Range near Moise, Montana. For several years the club, which located out of St. Ignatius, held an annual pattern horse event referred to as the O-Mok-See. After the arena closed down, Ray, who was so passionate for these events, built an arena on land he owned in St. Ignatius to assure the annual O-Mok-See would continue.
In 1994, he sold the ranch in the Mission Valley and moved to a ranch located near Superior, Montana. Ray has since maintained a working herd of 70 – 80 head of horses. For six years, Ray was on the Montana Outfitters and Guide Board and served a two-year term as Chairman.
Ray, who is now 75 years young, is not showing any sign of slowing down. He has increased his participation in organizations that encourage responsible management of wilderness and wildlife. Ray started a local chapter for the Mule Deer Foundation, fulfilled the duties of state chairman and then sat on the national board of directors for the foundation. He now actively serves on the Mineral County Search & Rescue Board. Ray puts in a long day training and caring for his horses, puts up his own hay and provides boarding services for horses. He rents cabins along the Clark Fork River and offers day and weekend horseback rides into the mountains. These days Ray leases many of his horses to other outfitters as well as providing horses to children's camps in Montana and Idaho.
There is never a shortage of jobs to be done on a working horse ranch. Ray's life principles in which he led by example have instilled the "Cowboy Code of Conduct" in all of his sons. Ray has lived his life following two very basic principles: (1) Find something to do that you love and do it; and (2) If there is a job to be done, get it done. Raymond Paul Rugg has found his greatest pleasure in life; watching his sons and grandchildren honor the western way of life.