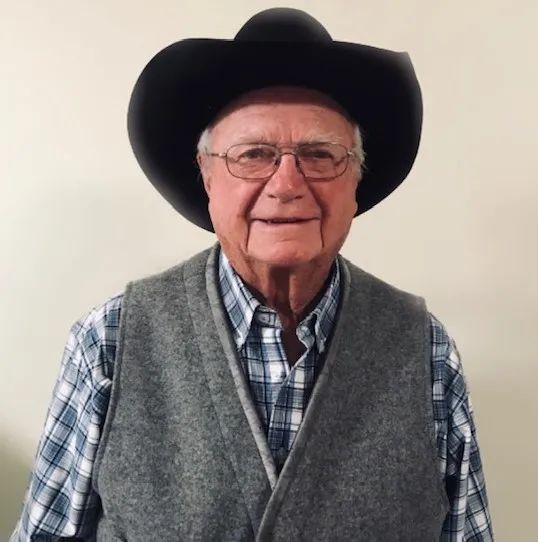 MONTANA COWBOY HALL OF FAME & WESTERN HERITAGE INDUCTEE 2019
Donald Edward "Don" Blixt
It was a Tuesday, May 30, 1939 an insignificant date to some, overlooked in historical books by others. Nonetheless this was the day that Donald Edward Blixt was born to Tiva and Lila (Peterson)Blixt of Wicks, Montana and because of this man the western way of life would fan out to positively affect hundreds of rodeo families.
After the advent of World War II, the Blixt family, moved from Montana to Seattle, Washington to acquire work, returning to Wicks in 1945. It was then that, Don attended a one-room schoolhouse with five other students until the fifth grade. His passion for the western lifestyle began when his aunt gave him his first horse. As a boy Don would gather cattle and chase wild horses in the back country where he lived furthering his riding skills and love for the cowboy way.
When Don was ten his family bought a house and moved into downtown Helena, Montana. Don joined the Trail Riders of Helena and was an active member until his sophomore year of high school. He was busy with football and basketball, so he sold his horses and bought a car for the remaining years. After graduation he enlisted at Fort Ord, California joining the United States Army and later served eight years in the Helena National Guard.
In 1958 Don married his high school sweetheart, Patti Roberts. Together they had three boys, Steve, Scott and Shannon. Don renewed his interest in horses and started bulldogging with Pal Palmer at a ranch in Montana City. Shortly thereafter Don and fellow bulldogger Dick Kelly decided to try their luck at amateur rodeo competition and joined the Montana Rodeo Association (MRA). At the time rodeo contestants had to choose amateur or go professional, as they could not compete in both. Don worked hard in and out of the arena and knew the value of a dollar. His career was in sheet metal work where he dedicated more than 45 years of work until officially retiring in 2010. His fellow steer wrestlers would say when he opened his wallet - mold would be growing.
Don knew the importance of a good team of horses in the steer wrestling world. He had several horses but when he bought Dugan, he knew he had something special. After a few years of success at the amateur rodeos, consistent improvement and some convincing from fellow bulldoggers, Jim Harris and Benny Reynolds, Don bought his Rodeo Cowboy Association (RCA) pro-card and hit the road. The bulldogging trio traveled all around the states and into Canada.
When his sons were in junior high, they followed in their dad's footsteps and competed in junior rodeos. Steve in calf roping, steer wrestling and bull riding. Shannon steer wrestled throughout high school and college. Like Don, steer wrestling was their passion which they continued to compete in for many years, winning awards at all levels. Scott won a buckle at a junior high rodeo and told Don he was retiring from the rodeo arena after his chute-dogging win. Instead, Scott, took the sports route playing basketball and football in high school and joined his dad in the sheet metal line of work instead of in the rodeo arena. Today, Don has five grandchildren, Davin, Dymon, Shelby, Madison and Mackenzie and three great grandchildren, Tinley, Nyla and Hudson.
Don recalls his fastest time of 3.2 being set in Columbus, Montana but he is most proud of the rodeo legacy of his family. A Blixt has won or placed at every Montana rodeo and all four Blixt's, Don, Steve, Shannon and Shelby have won the Augusta rodeo in their respective events. The family was inducted into the Montana Pro Rodeo Hall and Wall of Fame in Billings, Montana in 2014.
Many people and places have contributed to Don's success in the rodeo arena. The Helena area was a gathering place to many talented bulldoggers like Elmer Nettleton, John Tomaskie, Dick Kelly, Benny Reynolds and DJ Smith. These men competed against each other but were always supportive of one another's success. To keep sharp these bulldoggers could be found practicing at Nettleton's, Tomaskie's or Gary Hoovestal's barns. With Don in the hazing box, Steve and Shannon held several steer wrestling schools passing on that Blixt steer wrestling enthusiasm across the state.
Don continues to support the rodeo community by volunteering for various associations. He is board member of the East Helena Rodeo Club and a dedicated gate man at the timed event chutes every year. Don's family continues to rodeo across the state alongside bulldoggers with the foundational skills Don instilled in the rodeo community.