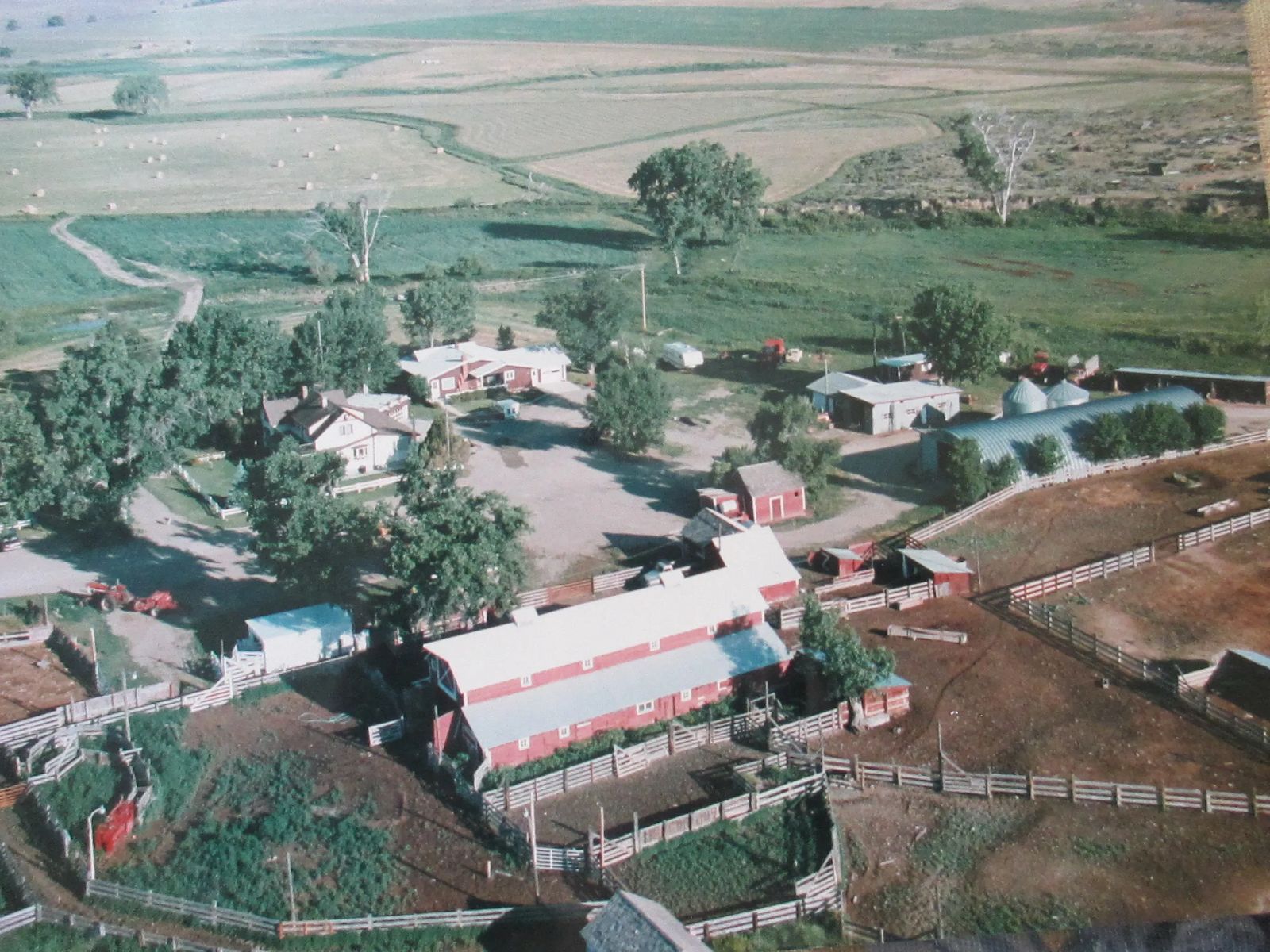 MONTANA COWBOY HALL OF FAME & WESTERN HERITAGE INDUCTEE 2019
Z6 Ranch – J.C. Jensen, Inc. (Est. 1911)
In 1911, before the town of Lavina, Montana and the surrounding county were officially created, the Z6 Ranch history began. The ranch has been home to five generations of the Jensen family who have been loving and committed caretakers of the land and its lifestyle. Built to last, the original red and white monitor barn continues to serve as a calving barn, and horse and tack stable. The hay loft is still used to store hay for livestock sheltered there. The Z6 brand stands out on the cattle and in white paint on the front of the barns at the headquarters.
James Christian Jensen was born November 19, 1886 in Gjording, Denmark. In 1900, at age 14, he graduated from the eighth grade and because the high schools required payment to attend, he traveled to Germany to learn the butcher trade. In 1908 he began working in the meat department on board the USS President Lincoln and sailed back and forth across the ocean seven times, finally leaving the ship in Hoboken, New York. James spent his first nights in the new land on a park bench, then boarded a train for Milwaukee, Wisconsin, with only five dollars in his pocket, unable to speak a word of English. Working his way across the United States, he ended up in Lavina, on a railroad bridge crew. Twenty-five-year-old, James Jensen, opened up the Lavina Meat Market on Main Street, in November of 1911, and took out a homestead claim in the area.
Anna Johanna Yunek, was born, October 20, 1891 in Fennmore, Wisconsin. Anna and her sister, Marguerite, made claim on two homesteads north of Lavina. At 21 years of age, Anna, walked five miles with a pail of water and a lunch to spend the first night at her homestead shack where she lay awake most of the night listening to a pack rat running across the rafters. The Jensen brothers were also homesteading on land nearby. They would work their businesses during the week, then spend the weekends on the claims, and Anna would often cook dinner for James, and his brother Anton [a carpenter], during weekends at the homestead shack. James married Anna in 1914, and purchased 12,000 dryland and irrigated acres, a mile and a half from Lavina. In 1919, after the house and barns were completed, he moved his growing family to the ranch. Christened the Speedway Ranch, they raised wheat on the irrigated and dryland acres while the meat market stayed open during the week. Even though they knew little about raising sheep, they bought a thousand head of yearling ewes when wheat prices dropped. Hard work and determination paid off and the ranch ran sheep until 1955 at which time they began a cow calf operation that continues to this day. James could not quite let go of the sheep and continued to keep a 100 head of ewes. The Jensen family ran Herefords to begin with, as many ranches did, but today the Z6 Ranch raises Black Angus cattle on its 27,000 acres. Horses have always been an important part of the operation. Many in the herd have retired to live out their days grazing in the pastures and when they pass are laid to rest on a hill overlooking the ranch.
On August 31, 1918 James Charles was born and began his life on the ranch. He joined two older sisters, Mildred and Verna. "Jim" married Doryce Lockridge, on July 6, 1941. Part of their first summer as a married couple was spent in a sheep wagon, while Jim built a reservoir on the ranch with his McCormick Deering crawler to improve the stock water. He was a carpenter and an inventor, building beautiful cabinets and remodeling around the community. Doryce kept a diary during her years on the ranch and daily recorded ranch and family events, including the weather conditions. Born to this union were James Carl, Betty and Sandra.
James Carl met Kathryn Petersen while they were at Montana State University (MSU) in Bozeman and were married on June 20, 1964. "Carl" and "Kathy" raised their three sons on the ranch: James Craig, Scott, and Clint. Kathy's parents were farmers in Sidney and gave her the advice to "never sell the land". Carl and Kathy joined that wisdom with Carl's vision of "why buy more land, improve what you have". Over the years, Carl implemented many range and water improvement projects. He installed miles of pipeline, to pastures that had unreliable water sources eliminating the need to haul water to livestock all summer. Carl purchased a backhoe and spent hours with digging projects for the ranch and anyone else who needed assistance - even if he just met you!
Also meeting at MSU, James Craig and Kendra Bell were married September 1, 1990. They are currently raising the fifth generation to live on the ranch and operate out of the headquarters. They have four children, Kalyn, James Cole, Kirsten, and Kennah. "Craig" enjoys carpentering like his great uncle, and grandfather, but with his own personal artistry of crafting beautiful furniture out of old barn wood from around the ranch. One has to wonder if his great grandfather starting out all those years ago, could have ever imagined how ranch operations would change over time. Craig has extended the pipelines and installed a storage tank to keep the water flowing during high-use when cattle come into water. He appreciates the program on his phone that alerts him to water level troubles at the tank. As a pilot, Craig enjoys flying over the ranch to check on water and cattle and to look for the occasional wandering bull.
Kathy and "Kendy" have both worked hard through the years beautifying the headquarters, planting flowers and tree belts around the ranch buildings. Kathy creatively repurposed old lard rendering tubs from the meat business into large flowerpots around the main headquarters. This important side of the operation is in addition to responsibilities at branding, working cows, calving, and cooking for crews.
The Jensen family has operated for over one hundred years, celebrating in the barn in June of 2011 with friends, neighbors and family. The building was decorated with photo displays and cowboy boots filled with native grasses and flowers, belonging to Craig, and the late Jim and Carl. Despite floodwaters covering the roads into the buildings, around 200 people came together to visit, dance, and celebrate the enduring legacy of this southcentral Montana ranch family
Reference: Dawn in Golden Valley by Albie Gordon, Margaret Lehfeldt, Mary Morsanny, 1971
Sheckles, Jensen Dorothy, written for English class at Montana State University – 1935
Jensen, Kathryn, Personal Interview. March 2018