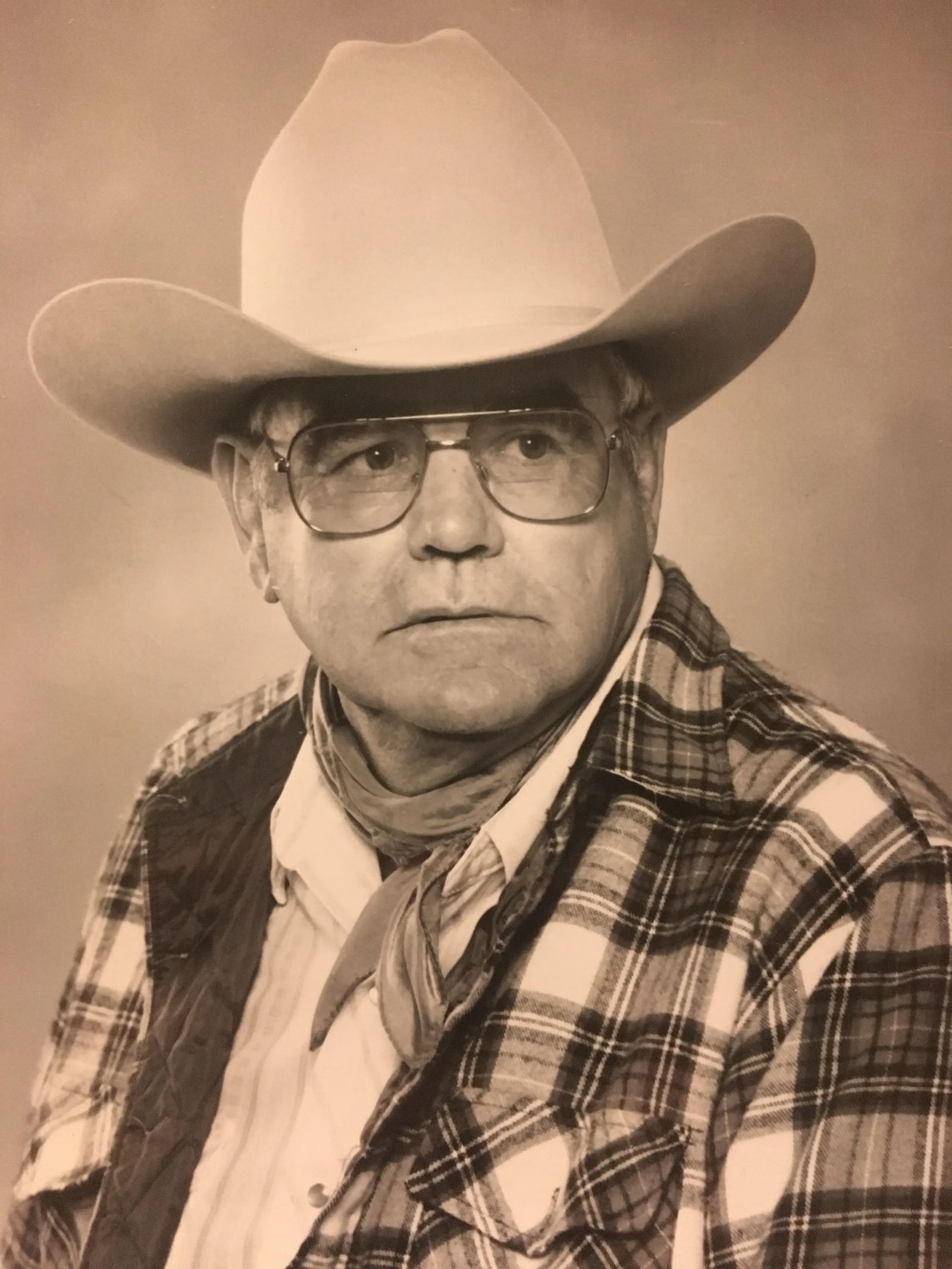 MCHF & WHC HALL OF FAME INDUCTEE 2018
Walter Lee "Walt" Secrest
The temperature read thirty-eight degrees below zero the morning of March 10, 1932, when Walter Lee Secrest was born. Despite the freezing temperature, his dad had to ride horseback about four miles to town to get the doctor. Walt was born at home, on his family's ranch on the outskirts of Hardin, Montana. He was the fourth child of six born to Lee and Ethel (Weast) Secrest. Before Walt was five years old, the family purchased a ranch east of Crow Agency, Montana. It was this setting of the vast and wide-open prairie that became Walt's playground. His youth spent here would help him develop into a talented cowboy. He spent his childhood working; helping his dad make a living by raising livestock and doing a little farming with horse-drawn machinery. At six years old, he was operating a hay rake, pulled by his team of bay mares, Ribbon and Croppy. At seven, he broke his first horse, a tall black gelding named Bullet. At this young age, he had already achieved a sense of responsibility and work ethic that is exemplary of becoming a skilled cowboy.
Walt spent the little free time that he could find chasing wild horses with his older brother, Charlie, across the endless empty rolling hills of eastern Montana, making the deal with each other that whoever roped the first horse did not have to ride it home. His mother once told a friend that she always rushed to the window when she heard her boys coming home horseback. As wild as they were, she felt it was only a matter of time before one of them were to be brought home hurt. If Walt and his brother got bored with chasing wild horses, they would play with the stock already corralled. Of course they had to wait for their folks to go to town before they could enjoy such activities. This included tying flank straps on yearling cattle, unbroke horses and green colts and riding them out, competing with each other to see who could stay on the longest. This is what they did for fun as kids and it served as the foundation for the making of a cowboy.
After an eventful childhood, it was only natural for Walt to soon become a great rodeo competitor. He entered in every event and placed, often winning, in each except in bull riding. He recalls riding three bulls and never taking a liking to it. His rodeo career spanned thirty-six years, as he would be seen in "old man" rodeos, riding saddle bronc, roping, competing in wild horse races, and bulldogging into his fifties. Throughout his rodeo career, he won a total of thirty-nine buckles. Because of his proficiency in so many events, it was common for Walt to win the all-around cowboy award in many rodeos. Although he was an excellent competitor, Walt is perhaps best known for another role that he took into the arena. The job of pickup man began in 1960 at the World Famous Miles City Bucking Horse Sale. It was not uncommon for a rodeo crowd to see Walt pick up a rider, then jump on the bucking horse and ride him out. He was also known to bulldog the bucking horse after picking up the rider. Walt would do just about anything to put on a show in the arena. But it was his notoriety as a pickup man that earned him numerous jobs at countless rodeos across the state, the college national finals, and at the National Finals Rodeo in Oklahoma City in 1975.
Aside from his rodeo career, Walt continued his cowboy lifestyle on the ranch that he purchased in Cohagen, Montana and called it home for more than twenty years. He built up his holdings to about 2,000 head of sheep, 700 head of cattle, and 200 horses. Of course there was a big arena on the place complete with bucking chutes. Walt put on many youth rodeos and rodeo clinics, and for many aspiring cowboys and rodeo hands, this was the starting place.
After selling his ranch and as Walt neared retirement age, instead of slowing down, Walt was still rearing to go. From 1980 until 1986, he served as the foreman of Benny Binion's ranch north of Jordan, Montana. Throughout the 1990s he made a career as a wrangler on movie sets. These included Far and Away, The Ballad of Little Jo, and Return to Lonesome Dove. In 1995, he served as the wagon boss in "The Great Drive of '95" cattle drive from Fort Worth, Texas to Miles City, Montana. This trip made him the last man to drive a wagon from Texas to Montana. After these great adventures, Walt settled down on a little ranch he bought in Dunmore, Montana, less than ten miles from the place of his birth. He spent his down time building wagons, working with leather, and raising and trading horses. After a lifetime spent in the saddle, Walt found it difficult to stop. He spent 16 winters working as a pen rider at Edgar Feedlot just across the highway from his place. It was here he could be seen riding his trusted horse, "One-Eye," through the cattle pens. He would stay in the saddle, riding every day, until he was eighty-five years old. Walt is now fully retired and lives in Miles City.
Walt's life has been a rodeo, from start to finish; thrilling, western, and full of risks. Horse wrecks, runaways, accidents, and life threatening situations were common as he worked to make a living. It may seem as if Walt could not be scared of anything, yet, he often expresses his fear is that the cowboy might be a dying breed. Walt had unique experiences throughout his life that made him a cowboy. He has always been quick to share his knowledge with upcoming generations, doing his part to ensure that the cowboy culture can and will always continue on.