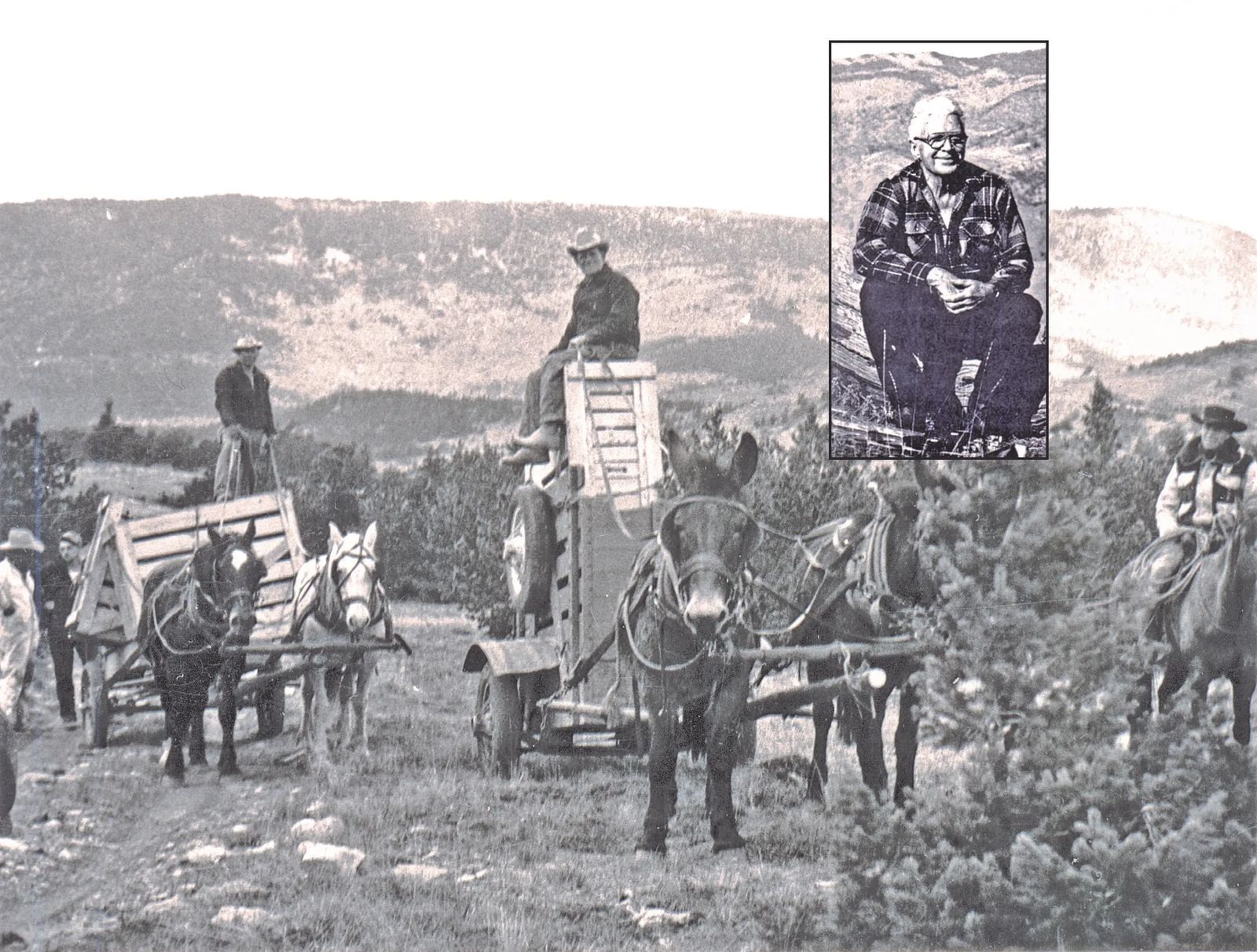 MCHF & WHC HALL OF FAME INDUCTEE 2017
Robert F. "Bob" Cooney (1909 – 2007)
Robert F. "Bob" Cooney was born in 1909, the second of three siblings, to Fred and Fanny Cooney of Canyon Ferry, Montana. Bob had a keen interest in the out-of-doors from the very beginning. Early formal education occurred at the family ranch at the mouth of Avalanche Creek near Townsend. Later the family moved to Helena, Montana where the children attended Helena High School.
Cooney enrolled at the University of Montana to study Forestry. In the winter of 1934-35, the U.S. Forest Service conducted a survey of the backcountry elk winter range of the upper Sun River. This review by Bob Cooney and L. J. Howard was one of the earliest biological studies in the newly designated Bob Marshall Primitive Area. He earned a Bachelor of Science degree in Forestry in 1937. Upon graduation, Cooney went to work for the United States Forest Service.
In the same year, on a national level, Senator Key Pittman of Nevada and Representative Willis Robertson of Virginia co-authored the Pittman-Robertson Act for Federal funding of wildlife conservation. This law imposed a federal tax on firearms and ammunition for scientifically-based wildlife management. For states to receive the money, a State law needed to be crafted to allow a one dollar match for every three dollars of Pittman-Robertson money allocated.
With state and federal funding in place, Bob Cooney was hired in 1940 as the Montana Fish and Game Department's first professional biologist. His job was to head the State's new Wildlife Restoration Division. Over Cooney's 40-year career, he would oversee the broad expansion of Montana's game range system and re-establishment of antelope, mountain goats, bighorn sheep, elk and many other game species throughout the state. In many ways, he was the architect behind the abundant and diverse wildlife we enjoy today.
After World War II had begun, Cooney attempted to volunteer for military service. The authorities, however, felt that he had a job "essential to the war effort" and turned him back to direct Montana's wildlife management. The United States had contingency plans calling for wildlife to be a food supply if the homeland was invaded.
After the war ended, Montana began an ambitious program for the reintroduction of wildlife to their former ranges. Under Cooney's direction, trapping and transportation techniques were designed, tested and modified for the efficient relocation of wildlife. Cooney pioneered science-based wildlife habitat improvements and the establishment of big game winter ranges.
For his sustained achievements in wildlife conservation, Bob Cooney received the American Motors Conservation Award in 1958, the University of Montana Distinguished Alumnus Award in 1983, a Hunting Hall of Fame Lifetime Achievement Award in 1992, and a special Conservation Award from the Wilderness Association in 1994. He was a member of the Sons and Daughters of Montana Pioneers.
Bob and his wife, Carol Wells, were married 71 years. They raised their family, daughter Jean and son Ted, in Helena.
Bob Cooney brought a high level of professionalism and credibility to the wildlife restoration effort in Montana. He was a stellar example of the "Greatest Generation." He passed in 2007.
Reference:
Cooney, Robert F. "Bob". Personal interview. Recorded proceeding the production of the 2006 PBS video documentary Back from the Brink - Montana's Wildlife Legacy.
Harold D. Picton and Terry N. Lonner. Montana's Wildlife Legacy - Decimation to Restoration. Bozeman, Montana: Media Works Publishing, 2008.