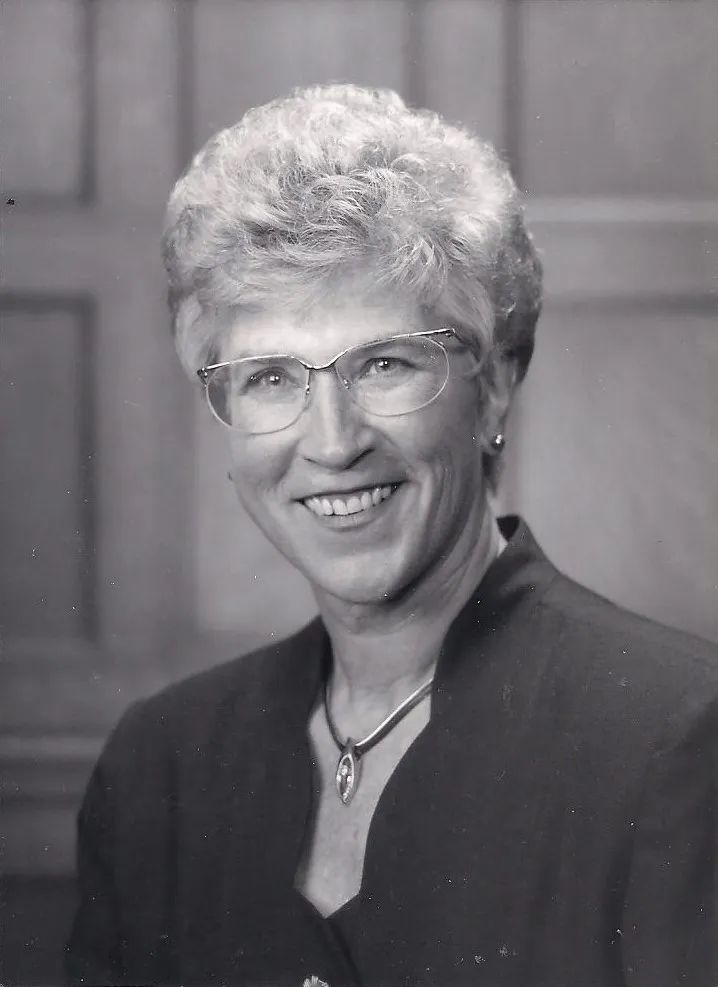 MCHF & WHC HALL OF FAME INDUCTEE 2017
Governor Judy (Morstein) Martz (1943-2017)
The words that follow are a mere sketch of the life of Governor Judy Martz. Judy (Morstein) Martz was born on July 28, 1943 in Big Timber, Montana, to Joe and Dorothy Morstein. She was raised with her brother, Joe, and her sisters, Carol, Penny, Jerrie and Sherrie in Big Timber and Butte. She graduated from Butte High School in 1961 and attended Eastern Montana College. She was born to ranching parents and loved rodeo and horses of all kinds, but mainly Quarter horses. Judy spent her junior year of high school in Wilsall, Montana, where she lived with the Allan Woosley family, and was able to High School Rodeo with their daughter, Judy (Woosley) Fraiser. She loved the year she spent with the Woosley family.Her background in agriculture included ranch hand down in the Big Hole at the Wallace Christianson Ranch. Judy won the title of "Miss Rodeo Montana" in 1962. Judy's life was greatly influenced by rodeo and her love of horses. Her competitive spirit led her to become a member of the 1963 U.S. World Speed Skating team where she competed in Japan. She said she did not come from a wealthy family and could not afford lift tickets and ski equipment so she took to speed skating from a very young age. Judy qualified to compete in the U. S. Winter Olympics in Innsbruck in 1964. However, she fell and ended up 15th in the 1500-meter event, which was the best for any American speed skater in Olympic history.
Judy and Harry Martz were married in 1965 and they became the parents of a son, Justin, and a daughter, Stacey Jo. They have a granddaughter, Remy Clair, 13, and a grandson, Rogan, 9. They owned and operated a commercial solid waste (garbage) business in Butte for thirty-seven years. Judy would tell the story about driving the garbage truck and lifting garbage barrels with her baby in the front seat while she worked the graveyard shift.
She became involved in local civics in the early 1990s and served as President of the Butte Chamber of Commerce and Vice-Chair of the St. James Board of Directors. Judy was also very interested in statewide development issues, which prompted her to run for Lieutenant Governor with Governor Marc Racicot in 1996. She won that election and served as Montana's first female Lieutenant Governor. While serving in that role, she created and chaired the Governor's Council on Organ Donor Awareness, an organization that dramatically increased organ donorship in Montana and saved many lives. She had demonstrated her commitment to organ donation when in 1988 she donated one of her own kidneys to her ailing younger sister, Sherrie.
In 2000, she went on to become Montana's first woman Governor. She was challenged during her term with soaring energy costs, a $230 million-dollar budget deficit and big budget cuts. Judy met the challenge head-on, tackling tax reform policies, lowering taxes, improving the education funding system and managing the financial affairs of the state. She was able to accomplish the goals she had set before her and left the office with a $195 million-dollar budget surplus, which was the first totally balanced budget in 18 years.
Since leaving public office, Judy has been very active in numerous boards and community activities She has become a sought-after speaker for groups and conventions throughout the world. The topics that she addresses include government management, her faith, organ and tissue donor experience, small business issues, her Olympic experience and succeeding in a world full of obstacles. Judy was met with the biggest challenge of her life when she was diagnosed with pancreatic cancer in November of 2014. Through myriad prayers and the excellent care from her doctors at the Mayo Clinic in Scottsdale, Arizona, she is continuing the battle and proclaims, "I have great peace because my Jesus loves me so much, he is faithful to be with me and gives me great peace".Her life has been an inspiration to all who have been fortunate enough to know and work with her, or been friends with her. Her drive and determination to work for the betterment of Montana citizens and the state as a whole is without question, a major purpose in her life. That aspiration is guided by the close relationship she has with her Lord and Savior, Jesus Christ.
Judy lost her valiant battle to pancreatic cancer on October 30, 2017. The legacy she now leaves to Montana will continue in the lives of her family, the people she touched in her personal and public life and in the halls of our state capital. "Well done, good and faithful servant".
REFERENCES:
Judy Martz Records, 2001-2005, Montana Historical Society
Judy Martz personal brochures and speeches