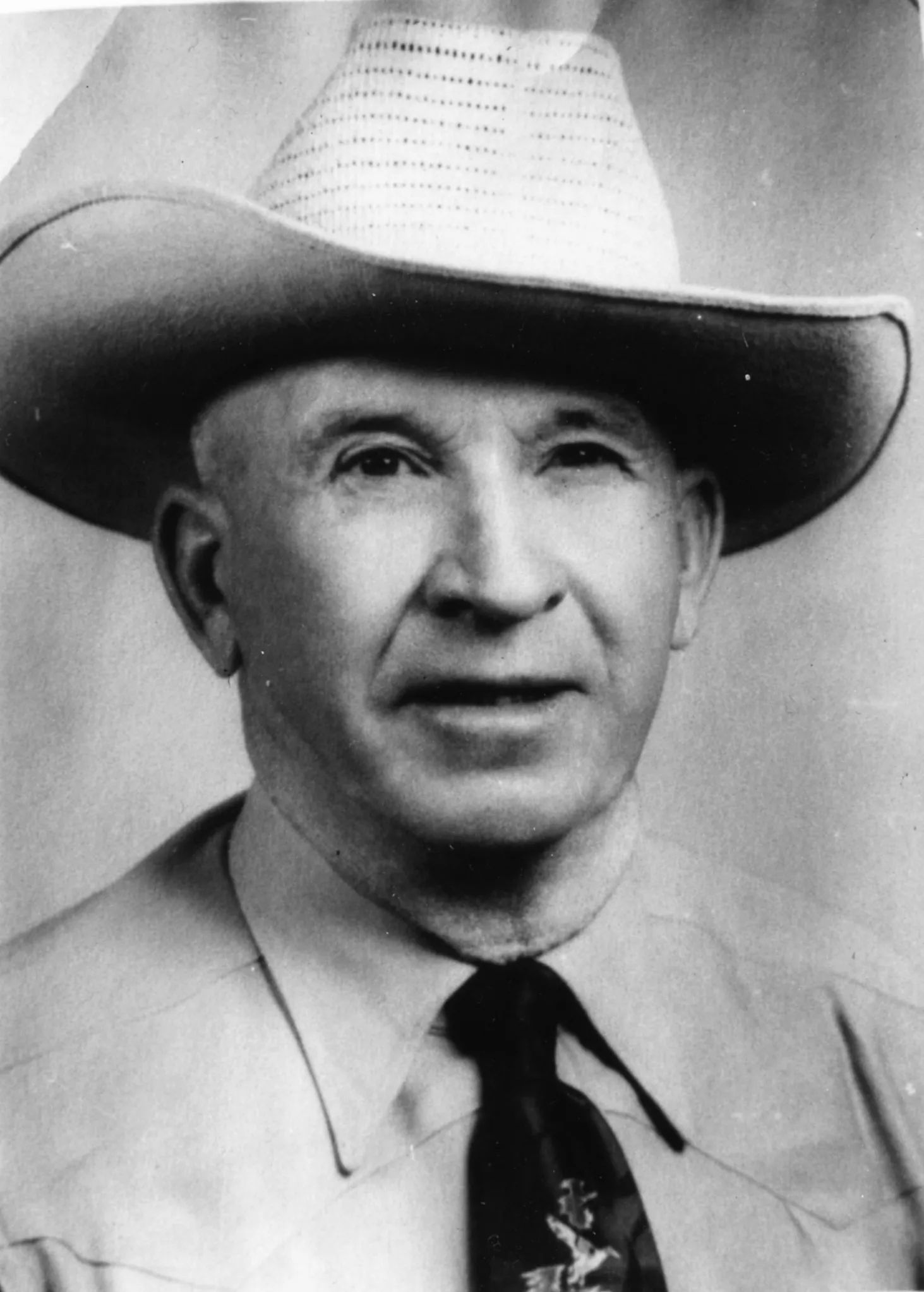 MCHF & WHC HALL OF FAME INDUCTEE 2017
Saint Paul Case (1882 – 1965)
Saint Paul Case, who always went by his middle name Paul, was born June 14, 1882, at Cedar Springs, Missouri, to William H. and Sarah Jane Scott Case. In 1896, at the age of 14, Paul accompanied his family to Wyoming where they spent time near Gillette and then moved to a ranch near Sheridan. It was during this time that Paul learned to ride and cowboy.
In the early 1900s, Paul joined Buffalo Bill Cody's Wild West Show while Cody was in Sheridan on a recruiting mission. According to family history, the Wild West Show had a bucking horse that prospective recruits had to ride before being hired. It took Paul two tries to get it done. He was given the name Kid Case as he was at the time the youngest member of the troupe. For his efforts, Kid Case earned $100 a month and living expenses. Kid Case traveled with Cody and his world-famous show throughout the United States and Europe for four action-packed years. One memorable location was Madison Square Garden in New York City where the troupe performed for 10 weeks. Another memorable show was a 23-week performance in France near the Eiffel Tower.
Traveling to Europe involved long ocean voyages, and Paul would later tell of one trip where the horses got sick and those that died were simply pushed overboard. So many died that, after they landed and got through the quarantine, they struggled to get enough replacement horses together to perform their first show properly. Paul also told of giving a special performance in England for King George and Queen Mary. Paul met many interesting people during his four years with Cody' show including the famous Will Rogers.
In the early 1900s, about the same time Paul went to work for Buffalo Bill, he acquired a silver watch by winning a dollar raffle in Parkman, Wyoming. That watch become one of his most treasured possessions, and he kept it in his pants pocket at all times. It, of course, accompanied him on tour with the Wild West Shows. Paul only lost the watch once, and that's when it was bucked out of his pocket during a particularly vigorous ride on a bronc during a performance somewhere in Europe. Paul was mightily relieved when the watch was found, safe and sound, and returned by the man who cleaned the arena that evening following the show.
About 1911, Kid Case hung up his show gear and returned to Wyoming's Powder River area where for several years he cowboyed for a number of well-known outfits. He also broke horses just for pocket money.
About 1913 when Paul was in his early 30s, he moved to Montana where he ranched in the Huntley area for several years before meeting a young woman by the name of Cecelia Cashen. Paul fell in love with Cecelia, who was one-quarter Crow Indian. He always said that she was the most beautiful woman he had ever seen in the world, and truth to be told, he had seen plenty of women during his Wild West years.
Paul Case married Cecelia Cashen at Billings on January 8, 1917. Paul and Cecelia had a large family of 17 children—11 daughters and 6 sons. Paul ranched on the Crow Reservation and worked for a sheep company while the children were raised. After 24 years of marriage, Paul and Cecilia divorced.
Paul spent the rest of his life working for several ranchers in the Billings area, including Togg Stovall and Hubert Woodard. At the age of 79, while working for Woodard, Paul was invited to carry the flag and lead the Grand Entry for the July 4, 1961, Stampede Rodeo Parade in Cody, Wyoming. That evening, after the parade and the rodeo, Paul narrated an old film of Buffalo Bill Cody's Wild West Show, which had been taken during some of its European performances.
Paul continued to work for Hubert Woodard until he retired at age 81, at which time he moved to Billings where he lived with a couple of his daughters. Paul Case died on May 24, 1965, at the age of 82. At that time, he had 30 grandchildren and 17 great-grandchildren and was believed by his family to be the last survivor of Buffalo Bill Cody's Wild West Show. At the time of his death, Paul's treasured silver watch was passed on to his oldest son.
Reference:
Case Family Reunion Book, 1986.
They Gazed on the Beartooths, Jim Annin, editor, "Paul Case," Reporter Printing, Billings, Montana, 1980.
Trails and Tales South of the Yellowstone, "Ella Case" by Ella Case Barnes, Trails and Tales Historical Committee, Midland Printing, Billings, Montana, 1983.