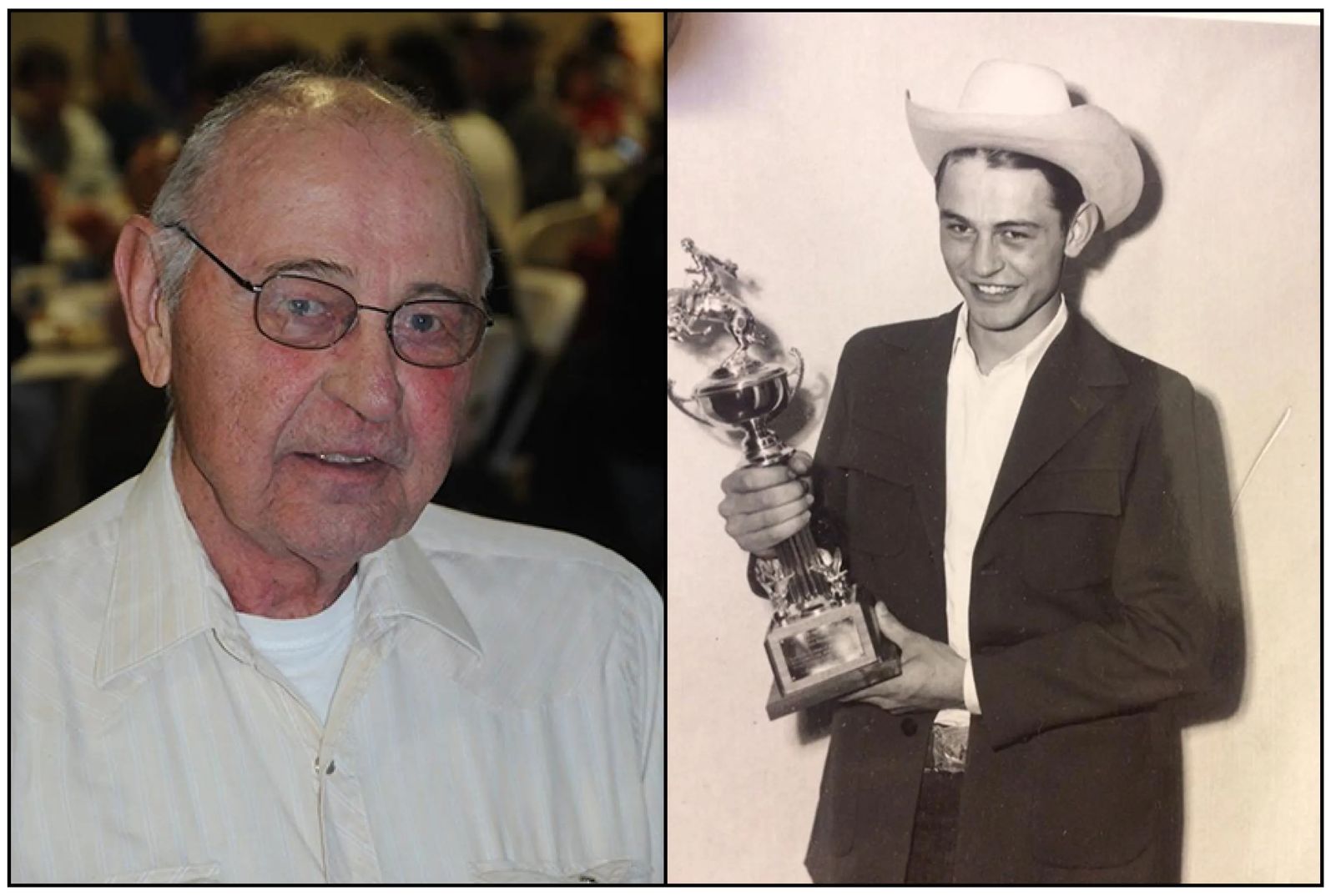 MCHF & WHC HALL OF FAME INDUCTEE 2017
David Herman Branger
David Herman Branger was born in Absarokee, Montana on April 8, 1931. His parents, Hedwig Augusta "Hadie" (Lehfeldt) and David Nicholas Branger settled on the family ranch, known as the Tee O Bar, on the East Rosebud River south of Roscoe, Montana where the family ranched for many decades.
At an early age, children were expected to do an adult's work. With 17 people from three families living under one roof in their big stone house, cousins were raised like brothers and sisters. The importance of education was always instilled in Dave. He graduated from college at Colorado A & M University in 1954.
Dave and his cousins would get the ranch horses gentled down and ready to ride, basically having their own family rodeos at home every day. While at Colorado A & M, Dave naturally eased into the role of a saddle bronc rider and steer wrestler with the college rodeo team, and was a member of the National Intercollegiate Championship rodeo team.
While in college, Dave met Marge, the love of his life, and upon graduation he took his new bride back home to the Tee O Bar ranch. He and Marge raised their three children in the Roscoe area, all the while building their registered Black Angus cattle herd into a nationally recognized source of quality genetics.
The couple always had the dream of having more acreage and cattle, so when they had an opportunity to finally purchase a larger property, they settled in eastern Montana, south of Miles City. On board for the move were the next generations, as their daughter Nancy and husband Jeff with their two young daughters embarked on another great adventure.
Dave is most proud of those granddaughters whom have graduated from college, with one having a Master's Degree and the other pursuing a career in Dentistry, all while having their own small herds of cattle on the ranch. His granddaughters are fifth generation Montana ranchers and he feels it is quite an accomplishment for his family to be so fortunate.
At age 86, Dave is still actively involved in many of the day to day decisions involved with running a large commercial cattle operation. He attends exercise classes five days a week at the local gymnasium – it keeps him fit to go to the ranch and work cattle!
Raising high quality Angus has been Dave's goal since the 1950's. Building on the registered herd from the Roscoe area, the commercial herd in place currently carries forward many of the same bloodlines that have built the ranch's success.
Dave's grandparents were true pioneers traveling westward to Montana in the 1800's and now his family moves forward with that same pioneer spirit nearly 125 years later.