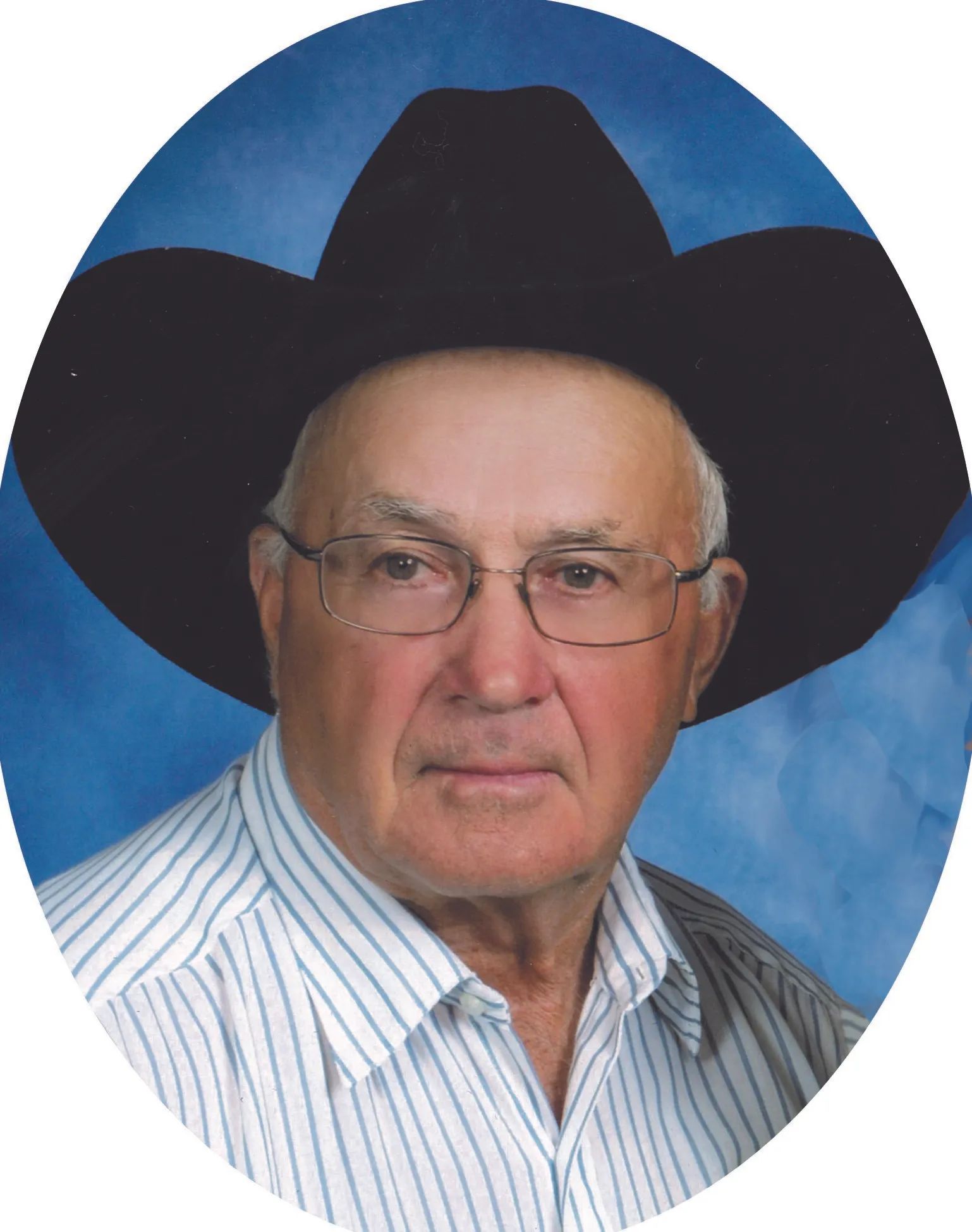 MCHF & WHC HALL OF FAME INDUCTEE 2017
Jim Baisch
Jim Baisch was the middle child in a family of seven children. He was born in Hazen, North Dakota on March 21, 1940 to Ferdinand and Eloise (Babitzki) Baisch. His family moved to eastern Montana when he was three years old and lived on the outskirts of Glendive. In the spring and the fall ranchers would trail cattle past their house where Jim was always thrilled to see the horses and livestock. When he was 11 years old his uncle Frank bought his cousin Frank, Jr. a horse to ride and care for but he was not interested and soon delegated the duties to an excited Jim. Every day after school he would get the little brown mare, Watchy, and take to his house to pet and graze. As Jim got braver he would jump on the back of the horse, persuading her to leave the yard. One day he led the horse away and got on to see if she would head home with Jim horseback. It worked, and from then on, he was hooked on riding. A neighbor, Ralph Scott, taught Jim all about the way of the horse and soon he and Ralph's son Eddie were riding everywhere they could.
Jim started competing in rodeos at the age of 13. He was a member of the Makoshika Riders (saddle club) that traveled to competitions where he competed in trail ride events and barrel races. This was the start of Jim's rodeo career.
Jim competed and qualified for the state Montana High School Rodeo for four consecutive years. His freshman year he was second in the bull riding, and his sophomore year second in the steer wrestling. His junior and senior years he was the all-around cowboy where he won a saddle. When he was a senior he went to the National Finals High School Rodeo in Lewistown, Montana entered in the bareback and saddle bronc riding.
Jim joined the Professional Rodeo Cowboys Association (PRCA) in 1959. He went to a few rodeos down south in the winter, but rodeoed mostly in Montana and North Dakota. Jim won the bareback riding in El Paso, Texas and Tucson, Arizona, the all-around at Omaha, Nebraska in 1970 and the Wolf Point Wild Horse Stampede in 1967 and 1970. He worked for the Fettig Rodeo, Brookman Rodeo, and Aber Rodeo companies over the years helping with rodeo production and hauling stock.
In the 1980's Jim joined the Senior Pro Rodeo Association and competed in all rough stock events and steer wrestling. He was one of the founders of the All-American Day's Committee who planned an annual weekend of events in Glendive which included the Old Timers Rodeo. In 1985 the Broadus, Forsyth and Glendive Senior Pro Rodeo Committees purchased a saddle to be given to the cowboy with most points earned at the three rodeos - Jim won the saddle. He went to three National Senior Pro Rodeo Finals – one in Reno, Nevada and two in Amarillo, Texas.
In the 1980's, Jim enjoyed mentoring the Dawson Community College rough stock students, attending their practices, instructing and picking up for them. He was the DCC rodeo coach 1986 – 1987 during which time four kids qualified for the finals.
In the late 1980's and 90's Jim started judging youth, high school and PRCA rodeos traveling in Montana, to North Dakota, Colorado and Texas.
Jim is a humble man never drawing attention to his accomplishments. Bob Petermann remarks, "As a rodeo hand, Jim probably won more buckles and awards than the number of bucking horses most of us ever got on and has proven himself as a ranch hand. He has a natural understanding of how to handle cattle and horses."
Bob also tells the story that as a young man Jim was working for the Shaw Ranch and was sent out to locate two steers that were missing when they gathered earlier. Jim found the steers, but could not keep them together on the trail. He had two ropes with him, therefore he roped one and tied to a tree while he gathered the other. When he got them together he yoked them with about four feet of rope between. When he turned them loose they quickly found they were tied together and trailed home with no problem.
Bob recalls a time when he and Jim were having coffee – Jim still competing in rodeos and well into his 50's told about going to the Old Timers Rodeo in Lusk, Wyoming. Jim said, "I got bucked off pretty hard from a saddle bronc, drug and stomped on in the bull dogging, won the bareback buckle, and have been trying to talk and walk straight to show off this here new buckle ever since" adding "But Bob, it sure does hurts". On the way home Bob wrote the song Rodeo Fever and dedicated it to Jim, giving him the credit every time he sings it.
Bob relates that Jim demonstrates cowboy mannerism and Jim's generation of a real hand. Jim had to be nearly 70, but still helped pen cattle at the sale barn. One late fall day it was snowing with a bitter cold wind blowing. The yard hands were at the lunch counter warming up and getting a bite to eat. Among them were some young college age cowboys working that day and when the boss came looking for someone to go get some cattle from a back pen those young ones sort of looked the other way in hopes he wouldn't see them. Not Jim, he was already heading for the door, while putting his coat on, saying, "Oh good, I get to ride some more."
When Bob asked Jim about being nominated for induction into the Montana Cowboy Hall of Fame & Western Heritage Center he replied with a quick, "Not Me, I was just a town kid, whose dad worked for the rail road". Bob's thoughts on that - being a cowboy is also an attitude of the mind and heart and Jim never wanted to be anything else. Those who know him would agree, as it does not matter what Jim is doing, whether horseback, driving the activity bus for the schools, or attending church - you can glance his way and know that he is cowboy to the core.
Reference:
Bob Petermann and Baisch Family Memories