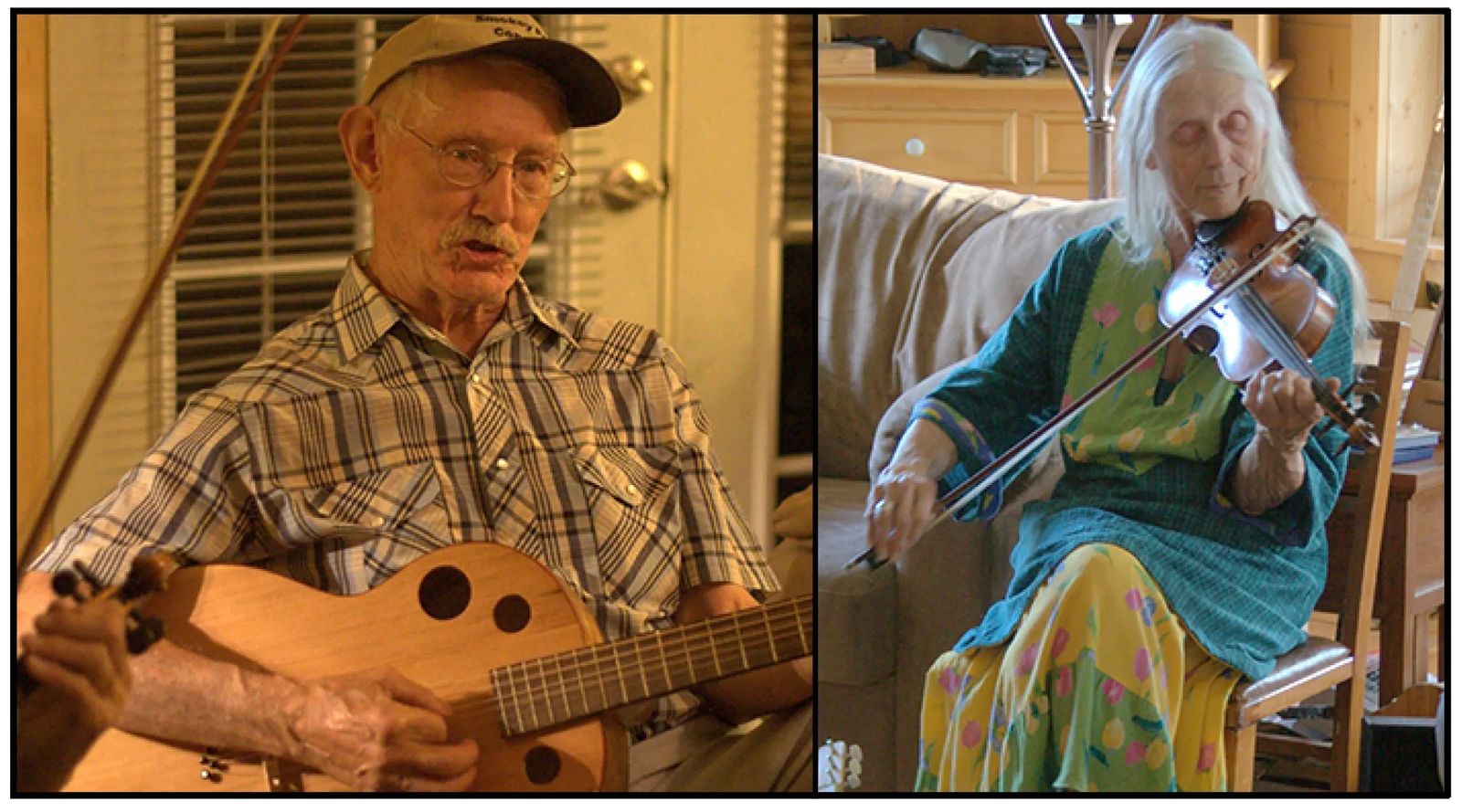 MCHF & WHC HALL OF FAME INDUCTEE 2017
Ray & Shirley Jacobs
Ray Jacobs was born on May 9, 1935 in Ely, Minnesota. He came to Montana in January 1958, after returning from Germany, where he had served in the Army. He moved to Missoula, at that time, as his father was working there as a forester. Ray then moved on to Seattle, Washington where for a short time he worked for Boeing. From there he relocated to Priest Lake, Idaho where he worked for the U.S. Forest Service scaling and marking timber. He was employed at various jobs when he returned to Washington including fruit harvest, work at a sawmill and uranium mill, on a cattle ranch and for the state highway department. In general Ray kicked around in the northwest for the next five years eventually making his way back to Montana.
He returned to the Missoula area where he began contracting with the U.S. Forest Service for tree thinning. Ray and his brother were the first ones to get this type of contract in Region 1. When he began to develop physical problems, he decided to enroll in college to become a teacher. He had nearly finished that degree when he got a job teaching in Idaho on a provisional certificate. Over the next three summers, he completed his degree. When Ray graduated from the University of Montana in 1970, he took a job teaching grades 4 - 6 in Eureka, Montana until his retirement twenty years later.
Shirley Jacobs was born July 13, 1937 in San Diego, California. At the age of eight, she began to study piano. When she was sixteen, she took up the viola and by the time she was nineteen, she performed with the San Diego symphony. During her twenties she relocated to the east coast. By the time she was thirty, she was playing viola with the Wheeling Symphony Orchestra in West Virginia where she lived with her first husband and two small sons. In her early forties, Shirley was playing with the Richmond Symphony and began to explore the guitar and lute. It wasn't until 1990 when she moved to Montana that she picked up the fiddle. For Shirley, fiddle music represented old Montana culture.
While teaching young students in Eureka, Ray gave group guitar lessons. He quickly realized that younger children needed a simpler musical instrument to learn on so he developed a three-string necked dulcimer, which could easily be made from a kit and allow the students to build their own. For 15 years Ray and each new class of students built their dulcimers, learned the basics of making music and playing traditional folk songs. Since then, Ray has made thousands of these Rocky Mountain dulcimers with people in workshops and individually.
Ray and Shirley met at the 1990 Montana State Fiddle Contest. It's a lovely and treasured story. At that time Shirley was living in the Bitterroot Valley so she moved to Eureka to be with Ray. Living off the grid, they built a log house for $3000 complete with solar but without running water or indoor plumbing. Ray retired from teaching in 1991 and shortly thereafter, he and Shirley began the Eureka Folk Music Society. As he had done with the school children, Ray continued to experiment with building instruments and teaching people how to play them. The Eureka Folk Music Society which, doesn't have any structure such as a newsletter or website, meets for a few hours twice a month. They potluck together and play traditional as well as country western, Cajun, Irish and western swing. Shirley and Ray constantly bring new songs to the group's members, which offers them exposure to the likes of Bob Wills, Hank Williams and Woody Guthrie. Ray and some members of the folk music society also compose their own songs.
The Jacobs both firmly believe the Eureka Folk Music Society is an amazing and talented group to have formed in a town of a mere thousand people. Usually when these musicians meet, there will be from ten to fifteen playing on dulcimers, guitars, fiddles, accordions and harmonica. Besides the twice-monthly evening meetings, members of the group also perform at the local nursing home, the Eureka farmers market and numerous other community events.
If Ray were to list all his accomplishments, he said "The one I would put at the top is a method I developed using phonics for students who had trouble learning to read. This process allowed those students to feel better about themselves as well as do better academically and where I felt I excelled in my teaching career". Though there was never recognition for such – parents of these students were forever grateful.
For many people in Montana, Ray and Shirley are viewed as "keepers of the flame" through their music. They have performed at Weiser, Idaho, the Missoula Museum of Art and on Montana Public Radio, featured in a short documentary film by Western Folklife Center and in an article in Horizon Airline magazine. In 1993, Ray and Shirley did a one-month tour taking their dulcimer music to schools across northeast Montana through a grant received by the Fort Peck Arts Council.
Over the years Ray has built many remarkable instruments - guitars, basses, violins and of course the dulcimers - while Shirley adds her artistic designs on each of them. He constructs them in a way that makes them affordable for the people who often don't have the resources to buy expensive instruments but want to play. Ray has also developed the skills to repair most any stringed instrument and accordions.
The Jacobs participate in the Montana State Old-Time Fiddlers Association going to jams and other events. Shirley and Ray continue to be strong supporters of novice musicians giving countless performances whenever they travel, helping to maintain the musical and cultural heritage of this region.
RESOURCE: Personal interview. April 2017. Rita Collins