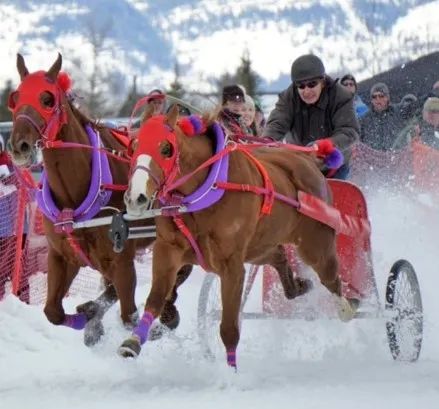 MCHF & WHC HALL OF FAME INDUCTEE 2016
Paul Irving Greany (1926-2018)
Paul Irving Greany was born in Dike, Iowa on February 28, 1926 to William and Gertrude (Cavanaugh) Greany, the first in his family to be born in a hospital. He was welcomed by his three older siblings and later he welcomed two younger siblings.
Paul's family lived on their family farm in Iowa raising corn and hogs until 1938. The family was faced with hardships due to the depression and the dust bowl, so they moved to Montana to seek a better life. Paul stayed the first year with his Aunt Mary and Uncle Leo Kelly in Galen, Montana where Paul helped Leo, the ranch manager for the Anaconda Copper Company. The following year, Paul joined his family in Elliston, Montana where his parents owned and operated the Last Chance Gulch Saloon. He attended Elliston High School and worked at the Phosphate Mine until enlisting in the United States Navy at the age of 17 – the year was 1943.
After basic training in Farragut, Idaho, Paul trained with his fellow seamen in Florida and then shipped out from the Port of New Orleans, through the Panama Canal and on to San Diego. He served in the Asiatic-Pacific Theater on the U.S.S. LST 612 as a Quartermaster Third Class. The crew participated in the assault and occupation of Okinawa, Japan and the Battle of Leyte Gulf, Philippines where the fleet served under General Douglas MacArthur.
Upon returning from the war, Paul met Wilma "Billie" Coughlin in Deer Lodge, Montana. The couple was married on Thanksgiving Day 1949 in Helmville, Montana. In 1951 the couple settled in Drummond, Montana where they raised their four children Pat, Dannette, JD, and Paula.
Paul worked for the Continental Oil Company as a jobber delivering fuel to ranches in the area until he retired and sold his business, Paul Greany Oil Company, in 1992. Paul's customers knew that no matter the conditions snow, sleet, rain, or mud their fuel would be delivered.
In 1960, Paul and Billie purchased Miller's Dry Goods which they renamed Greany's Dry Goods and Western Wear and in operation until 1995. Their second store also named Greany's Dry Goods and Western Wear located in Deer Lodge, Montana closed in 2013.
Following in his father's footsteps Paul also owned and operated other establishments including Swede's Bar in Drummond for several years and The Shack Bar in Deer Lodge for 15 years. Today you can still find him tending bar at the Corner Office in Deer Lodge.
Paul has been an active member in the Drummond American Legion. He was a founding member and first President of the Drummond Kiwanis Club. Over the years Paul has been an ambassador for both organizations, selling thousands of dollars' in advertising and raffle tickets in support of their worthwhile causes and working at the events including the Drummond PRCA Rodeo and the Montana Mule Days.
Never straying from his rural upbringing, Paul enjoyed living the rodeo life. He has competed in several events including bull riding, calf roping, bulldogging, and team roping. When Paul was around 50 years old he attended a bulldogging clinic put on by Walt Linderman in Big Fork, Montana. Although he felt like bulldogging was one of the best events in rodeo he decided to leave that to the younger, faster cowboys. Ironically enough that is when he turned to chariot racing instead.
The first chariot race Paul competed in was in Bozeman, Montana in the 1980s. He showed up with a homemade chariot which he'd built out of a 50-gallon drum cut in half with wheels welded to the bottom. Despite the other team's jokes, Paul knew he had found his true passion.
For several years Paul tried to organize chariot racing clubs in Montana but had little success. He wasn't going to let that stop him from racing so he joined the Salmon Chariot Association in Salmon, Idaho which later dissolved. He went on to join the National North Chariot Racing Association in Rigby, Idaho. Over the past 30 years Paul has won and placed in many events including, the Idaho State Championship Chariot Races, The Jackson Hole Shine Club Cutter Races, and the World Championship Chariot Races in Ogden, Utah.
Looking at his vast array of belt buckles, trophies, and other memorabilia you will not only see prizes that he has won for fast times. He has won several sportsmanship awards, several oldest driver awards, awards for the best matched team plus many more.
In 2016 at the age of 89 Paul Greany won his race in 24.30 seconds at the Jackson Hole Shrine Club 45th Annual Cutter Races in Jackson Hole, Wyoming. In 2016 he also went on to win two of his division races at the World Championship Chariot Races in Ogden at the age of 90.
The sport requires enough strength to hold onto a duo of hot quarter horses, not to mention the excellent horsemanship that is also required. Paul continues to do his part in keeping the sport going. It is an expensive sport that is decreasing in size and popularity but that isn't stopping this veteran. He owns two teams which he races nearly every weekend during the club season.
Paul is a very humble gentleman that claims he is not a cowboy but many would beg to differ with him. Other cutter racers are in awe of his longevity in the sport and they know that he is a tough one to beat. The twinkle he gets in his eyes when he talks about chariot racing, lets one know that Paul isn't going to be retiring any time soon.
Resources:
Greany, Paul. Personal interview. 27 April 2016
Merchant, Dannette. Biography of Paul Irving Greany