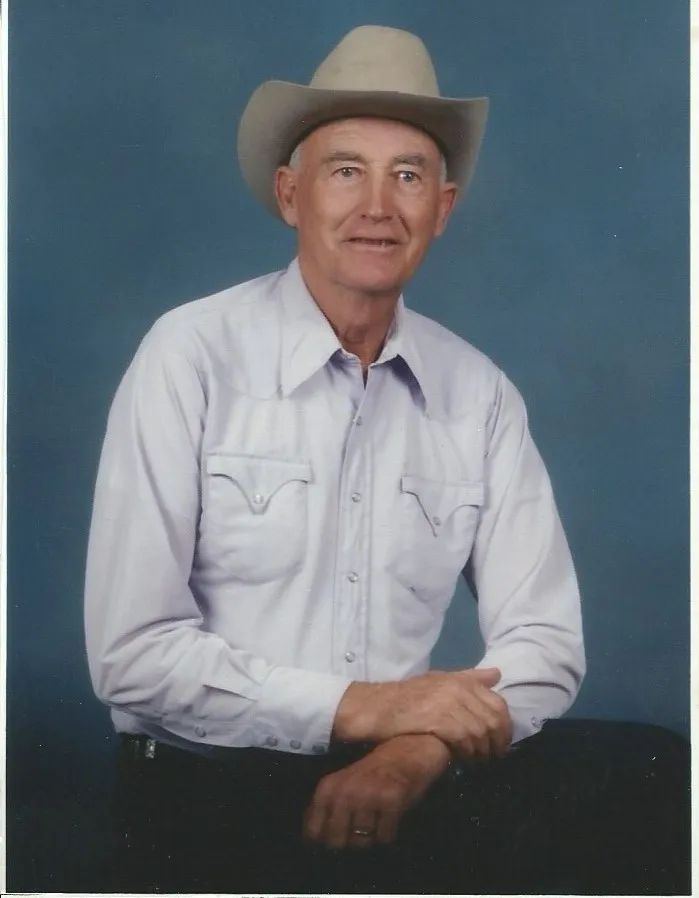 MCHF & WHC HALL OF FAME INDUCTEE 2015
Robert "Bob" Shiplet (1925 – 2001)
Robert "Bob" Shiplet was born June 25, 1925, to Walter and Jeanette (Sween) Shiplet. The fall of 1943, Bob lost his Father to a massive heart attack. In May 1944, at age 16 Bob reported to Farragut, Idaho for basic Navel Training during World War II. From there he reported to Bremerton, Washington to the Battleship USS South Dakota. This Battleship was also referred to as "Battleship X" or "Old Nameless." The United States Navy wanted to hide sensitive operational information from the Japanese eyes and ears. "Loose lips sink battleships," said sailors of WWII. The USS South Dakota had 13 Battle Stars for her service. Bob's decorations for his service on "Old Nameless" included the Asiatic-Pacific Campaign Metal (five campaign service stars), the American Campaign Medal, the World War II Victory Metal, and the Philippine Liberation Ribbon (two Campaign service stars). Bob the sailor worked in the engine room and was discharged in May 1946. Bob said, "I missed the fresh air from snowcapped mountains and the clear running streams of the Western United States." Bob was physically and mentally strong with a resilient attitude though humbled when he returned in August 1945 to San Francisco, California. He then loaded on a troop train that stopped in Dillon, Montana at midnight. He was so happy he cried, to be in the mountains and breathe the fresh clear air again. The war was over and his train might have been the last troop train to Montana. He returned home to Ringling.
Bob would dance for the crowd as he departed his rough stock at rodeos. Robert's rodeo name was Dancing Bob Shiplet. He was very talented and won many Montana rodeos in places like Livingston, Red Lodge, Great Falls, and Bozeman. In White Sulphur Springs and Billings, he won the all-around Cowboy title in the late 1950's. He loved the smaller, local rodeos like Wilsall, Belt, Townsend, East Helena, Helena, and Big Timber because he could chat with his ranch friends. He loved to tell yarns about Madison Square Garden in New York, the Cheyenne, Wyoming Rodeo, and the Western Stock Show in Denver, Colorado. New, never used tack hung in his big red barn. Once his daughter, Tami asked," Why are the halters, bridles, and reins not used?" Bob said, "Oh they are just for show, I won each of them as a rodeo prize, can't even remember the rodeo!" "But this one was for bare back, this is for steer wrestling, and my best saddle blanket is from Cody, Wyoming." Bob won a good pair of spurs that were left at an airport on the tarmac when he tied the airplane down in heavy rain one night.
Bob took advantage of the GI bill and learned to fly a Cessna and Cub airplane. He was very proud of being a great pilot. He owned his own Cessna and was proud to fly around his rodeo friends. The new way to get to rodeos was called the flying cowboys. The airplane helped the cowboys get to more rodeos and to make the bigger payout rodeos. He could make the July 4th rodeos: Livingston and Red Lodge, Montana, and Cody, Wyoming instead of driving a pickup and choosing a rodeo. He rode bareback, saddle broncs; steer wrestled, did the wild horse race, and would get in the bull riding if he thought he could win the all-around award. His rodeo career started the summer of 1946, and ended Labor Day 1963. The wind caught the wing of the airplane before touchdown in Great Falls in 1961. One tough cowboy would not fly again in the plane. "It was a really bad cross winds coming back from Red Lodge, Montana. It was hard to just strap the airplane down to the run way," Bob told his family. Dancing Bob stopped riding rough stock when his daughter, Tami was born, as that was the end of being a contestant.
Bob had a line backed mouse colored steer wrestling horse named Blue that was still being used for rodeos. Blue loved watermelon, apples and sugary foods. So in White Sulphur Springs the bet was on after the rodeo during Labor Day. Bob bragged that the dun quarter horse gelding would go up the solid wooden bleachers to the top and eat cherry pie. Blue was lead up the steps to the top. He had red lips just like Bob said! The big dun horse ate the whole pie.
In 1956, Bob and his mother Jeanette, moved south to a bigger ranch at Clyde Park, Montana. He was an entrepreneur, always happy to supply roping stock, help with the bucking chutes, or supply panels to make corrals for the local rodeos. Back then it was a donation of services and lots of time doing what we might call socializing today. In 1953, several ranchers in the Wilsall area got the great idea to start building and cutting poles in the mountains so the town could have a rodeo in June. To this day it is the location of the Northern Rodeo Association Wilsall Rodeo. Bob worked on that project with his hired men and ranch friends for several years. He was very proud to be one of the first to help build and then ride in the Wilsall Rodeo. The ranchers needed to fix the broken poles each year so it was an ongoing yearly project. In the 1990's he got teary eyed as he saw the much needed new improvements to the rodeo grounds come to life.
Jackie (Mantei), Bob's wife, recalled their first date as "Well, Jackie, let's see Hebgen Lake in my airplane." August 18, 1959, the earthquake was the biggest thing that had happened that summer. "It was always like that with Dancing Bob adventures, even their wedding day was a special road trip," Jackie exclaimed. Jackie's blue eyes still twinkle as she tells her children Dancing Bob stories. Their adult children are Tami Johnson, Bob Wayne Shiplet, and Kim Ypma. Their grandchildren are Tony and Dan Johnson, Amanda Hermes, Steven Shiplet, and Allisyn Ypma. Steven works on the family ranch. Tami recalls in her own rodeo days of Bob being so proud of her college rodeo belt buckle in barrel racing at the 1980 University of Montana College Rodeo. Bob would say Tami made two really fast runs, and then go on to tell a tall tale about a 1955, Missoula rodeo. Tami reported that Bob would always say sit up and ride to all us siblings. "I am tickled as punch at Tami being the Livingston Round-up Queen" Bob said.
Bob Wayne tells his own bareback riding stories when he was a teenager. He was so proud to travel to Junior Rodeos, with his Dad, who helped him get on wild young horses. "Bob you leaned back on that wild horse just like I taught you. Wow, I am so proud of you son! Hey look at that great score on that strawberry roan," Bob said to young Bob. At the Montana Junior Rodeo Finals in 1978, Bob Senior shouted "Don't' look at the ground, or that's where you will be. Watch their heads they will show you where they are going." Kim tells the story when she won a pole bending belt buckle on a fast quarter horse named Joker. Bob was standing at the arena gate. "Kim, all the poles are up! You're a winner!" Bob shouted. A smile was on Bob's face from ear to ear as he touched Kim's leg as she rode by. Bob was famous for his sayings, and tall tales. "Once you get on, sit up and pay attention," He would tell us siblings. Sometimes it was in a gruff voice.
Cowboy Bob was his movie name when he was a stand in for three Montana western movies. As a stand-in, Bob would just be himself and sometimes he would get a short talking part. He did have a hard time with the movies because he wanted to talk and tell all his wild cowboy stories to the Hollywood types. He also starred in ten commercials for Television. They loved him for being a real rugged and seasoned cowboy. The family thought the Hollywood types had lots of their own stories of Cowboy Bob. He loved getting out his best silver belly felt cowboy hat, dusting it off, and shining up his newest black cowboy boots. Yes, he would wear his all-around buckle from 1959, and we all could laugh at his yarns. His stories sometimes had a truth to them but the story got to be just a tall tale before it was finished. He was either a sailor or cowboy hero in many of his adventures. "In fact life was always an adventure, living with Bob Shiplet," Jackie said, with a smile.
Robert "Bob" Shiplet died at his ranch south of Clyde Park, Montana January 24, 2001. He is buried in Clyde Park cemetery.
Source: Shiplet Family memories.