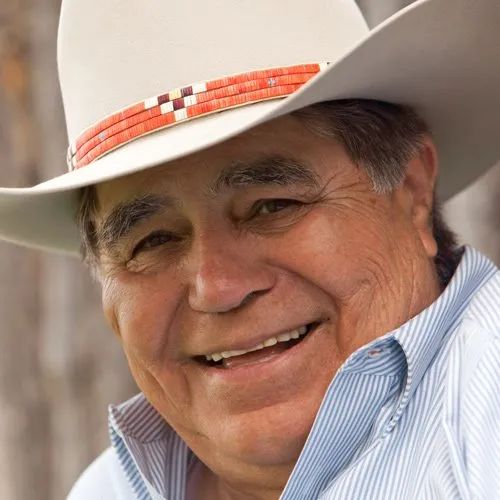 MCHF & WHC HALL OF FAME INDUCTE 2015
Jay Joseph Contway (1935-2019)
Jay Joseph Contway was born February 13, 1935, in Malta, Montana; the third child of eight. His parents, Pat and Rose (Baker) Contway, acquired the last homestead on Beaver Creek in Phillips County. Jay's father was a camp tender for the Phillips Sheep and Cattle Ranch while they lived on the homestead. Pat broke their ranch horses while Rose took care of the family, the homestead and the sheepherders who often stopped by for good home cooking. When Jay was eight years old, they sold the homestead and moved into Malta where they remained.
Once into town, Jay's father was employed with the Great Northern Railway where he worked his way up to Track Inspector and remained in that position until his retirement. Rose, in addition to caring for her family, worked in restaurants, cleaned houses and saved enough money to buy city lots that she resold.
Jay was a boy who always had a job. During the summer months he traveled with Isadore Ellery, his old Indian friend, and they worked on ranches from the Canadian border to the Missouri River. Jay worked hard and Isadore saw to it that he received a man's wages equal to his friend.
Jay graduated from high school in 1953, and traveled with an oil crew to Oklahoma and Kansas. Prior to that, Dodson, Montana had been a long way to travel. A year in the oil fields opened Jay's world. He has since traveled the western United States, Canada, Europe and Mexico, always absorbing the cultures and artwork of the places he has visited.
Jay returned to Montana, became a schoolteacher and married. He and Maureen (Kirwin) had four children: Bruce, Heidi, Ross and Jennifer. They divorced in 1976, and in 1996, married Lynn Cartwright of Turner Valley, Alberta.
Along with teaching, Jay was a calf roper. He won the North Central Montana Rodeo Association championship in 1964, 1965, and 1966. He continued to raise and train horses all of his life but he gave up the rodeo circuit in 1966.
In 1968, Jay bought property just outside the city of Great Falls, Montana and that is when his artwork began to flourish.
From childhood, Jay had created art. He sculpted in Beaver Creek mud as a child, painted in watercolor and oil and drew in pen and ink. It was sculpting (in artist's clay) where he really came into his own. He built his foundry in 1972, and soon became a leading western sculptor. Jay was able to control the entire process of his work from clay to casting. Over the years Jay employed many individuals to help in the process but supervised every aspect of the work.
The Calgary Stampede in Alberta, Canada, gave Jay worldwide recognition. For 27 consecutive years the rodeo committee awarded a Jay Contway bronze as part of their trophy program. This translates into over 160 pieces of art that Jay has provided for the stampede.
During those years Jay displayed his art at the Calgary Stampede Western Art Show. Beginning in 1984 he contributed to their Quick Draw Program, a scholarship fund for southern Alberta youth. He donated for 26 years, and is the only artist to make such a contribution.
Jay displayed his art at the National Finals Rodeo Cowboy Christmas in Las Vegas for over 30 years. He has gathered a following of hundreds and shown and sold his art from box stalls and auction rings to ballrooms and exhibition halls in more towns and cities than he can count.
At the age of 77, Jay poured his last pot of bronze. His legs no longer have the strength to lift the crucible filled with boiling metal. In 2012, Jay closed his foundry and moved the casting work to three different foundries in Montana. However, he has not stopped producing new sculptures or new paintings. He oversees his art with as much passion as always but now someone else does the heavy lifting.
Jay Contway is a native Montanan, who has spent a lifetime creating western sculpture which captures the life he knows. His knowledge and respect for the working cowboy shows clearly in his art. Appreciation for the history, his own Native American ancestry and the people and animals of the West is clearly illustrated in his sculptures.
Jay Contway has lived the cowboy life and his art is all about the life he lives. He is "Montana's Own Story Teller in Bronze."
References:
Ask Art The Artist's Bluebook, www.askart.com, 2015
Personal interviews with Jay and Lynn Contway, March 2015