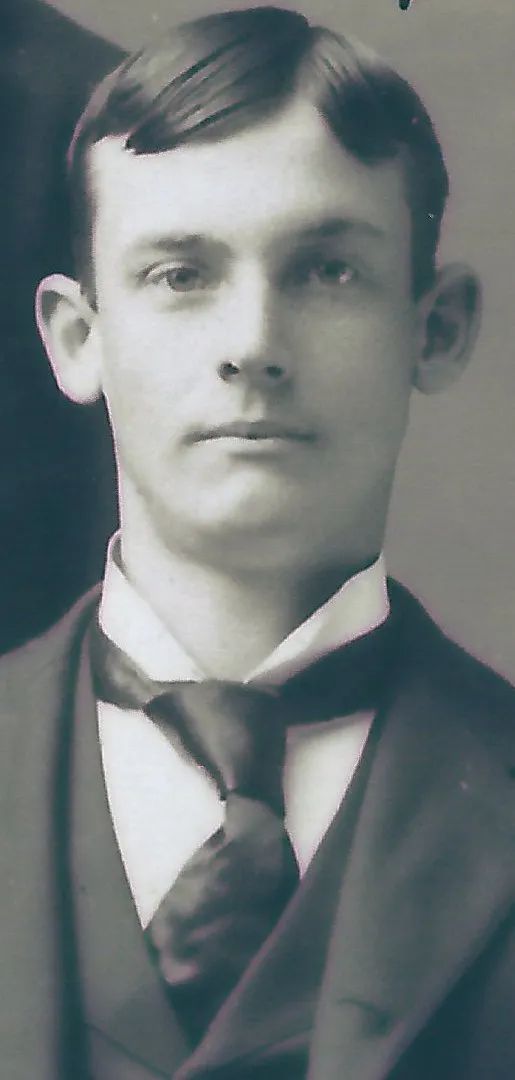 MCHF & WHC HALL OF FAME INDUCTEE 2015
Doctor Ernest Bigalow Maynard (1872 – 1944)
Ernest Bigalow Maynard was born in Wakefield, (now part of greater Boston) Massachusetts on August 14, 1872, to Charles B. and Sarah E. Maynard. He attended "district school" in South Berlin Massachusetts and graduated from high school in 1891 from Clinton, Massachusetts.
For three years after high school, Ernest worked for the Subscription Book Company to earn money for medical school. He began his medical training at the Homeopathic Hospital Collage of Cleveland, Ohio. Two years later he moved further west and continued his medical schooling at the Medical College of the University of Michigan, graduating with an MD on June 30, 1898.
Doc Maynard next spent a year as the superintendent of the University of Michigan Homeopathic Hospital at Ann Arbor. He then went into private practice with another doctor in Leslie, Michigan. However, the call of the west soon had him leaving Michigan and moving to Conrad, Montana in 1909. There he began a medical practice spanning over thirty years, serving many Montana communities.
While in the Conrad area he also served many patients around Brady and Dupuyer. In 1910, he homesteaded east of Valier. To cover this wide rural area, Doc Maynard kept a string of fast trotters. He had special teams of Hamiltonian and Morgan trotter horses delivered to Montana from Michigan and Massachusetts as he knew he would need to get places quickly. He prided himself on having the best looking and fastest horses around and for being able to get to any of his patients faster than anyone else. At this early date, motor vehicles were too unreliable.
Doc Maynard next moved to Choteau in 1917, where he continued to practice medicine. At this time Doc Maynard was the first homeopathic doctor in the State of Montana. During an influenza outbreak in 1918, Doc Maynard was credited with saving more lives in Montana than anyone else. He had a friend drive him to his first patient. He would stay with each patient until they were "out of the woods", then he moved on to the next patient and the next, spending many days on the road. Only catching a few winks of sleep in his car.
He continued to practice in Choteau until 1926 when Florida beckoned to him. He soon became licensed to practice medicine in Florida. However, he did not find the sunshine state to his liking and moved back to Choteau a couple of years later.
In the 1930s Doc Maynard opened his own hospital and offices on the second floor of the Larson Block in Choteau. He also ran his own pharmacy below the hospital. While working from this location everyone claimed he only moved "in high gear". It was said he could get a call for help, throw his medical bag out the window, speed down to the street and catch the bag before it hit the sidewalk.
More than one person had seen him get out of his car at a patient's home and run up the sidewalk to the house before his car even stopped rolling. Another family story had him backing his first car into a new basement due to his unfamiliarity with the gears and pedals.
While operating his hospital Doc Maynard pioneered many innovative medical treatments. Among these were the use of a diathermy machine, a short wave machine and an electrical stimuli machine. He was never afraid of trying new ideas and medicines such as penicillin. On numerous occasions he was credited with saving someone's life with pneumonia by the use of an onion poultice.
Many of the doctor's patients ended up working and training with him as nurses' aides to pay for services. Other patients paid for their services with vegetables, eggs or whatever they could spare. Many bills went unpaid and were still "on the books" when the doctor died in 1944.
One such young lady, Afton Scott, was given a job by the doctor during the depression so she could help her family put food on their table. Doc Maynard was the Scott family doctor and while he didn't really have a job opening, he provided one to Afton anyway to assist their family. Afton worked for the doctor for several years and eventually went on to nursing school and worked as a nurse for many years in the Choteau area.
Many unwed mothers were provided maternity care by the doctor who then often arranged for the adoption of their children. On other occasions he was known to round up the young man responsible and arrange a "shotgun wedding."
Doc Maynard was married twice. His first wife was Eugenia Skinner of Detroit who he married in 1899. They had four children, Ernestine in 1904, Carroll in 1905, Marguerite in 1910 and Nella in 1911. After their divorce in 1914, Dr. Maynard remarried to Martha Shelton of Mazeppa, Minnesota in December of 1915.
Doc Maynard never officially retired and even delivered a number of children in his home after he had tried to retire and closed his hospital. He continued to practice some medicine until his death, Doc Maynard died on December 5, 1944, in Choteau. As per his request his ashes were scattered over the town by a friend in his airplane.
While Doc Maynard was in the medical practice he became one of the most beloved and trusted men in the area. He was known not just as a good country doctor but also as a good neighbor and friend to all. He was one of the last true horse and buggy doctors. Very few older people in the area of Teton and Pondera counties have not heard of Doc Maynard, have stories of him and/or have family members delivered by him.
Sources:
Teton County History Committee. Teton County History Choteau, Montana: Choteau Acantha, 1988.
Connor, Dixie. Shining Mountain Shadows. Havre, Montana: Briggs. 1977.
Raymer MA, Robert George. Montana The Land and The People, Montana Biography by Special Staff of Writers. Volume 2. Chicago and New York: Lewis Publishing Company, 1930