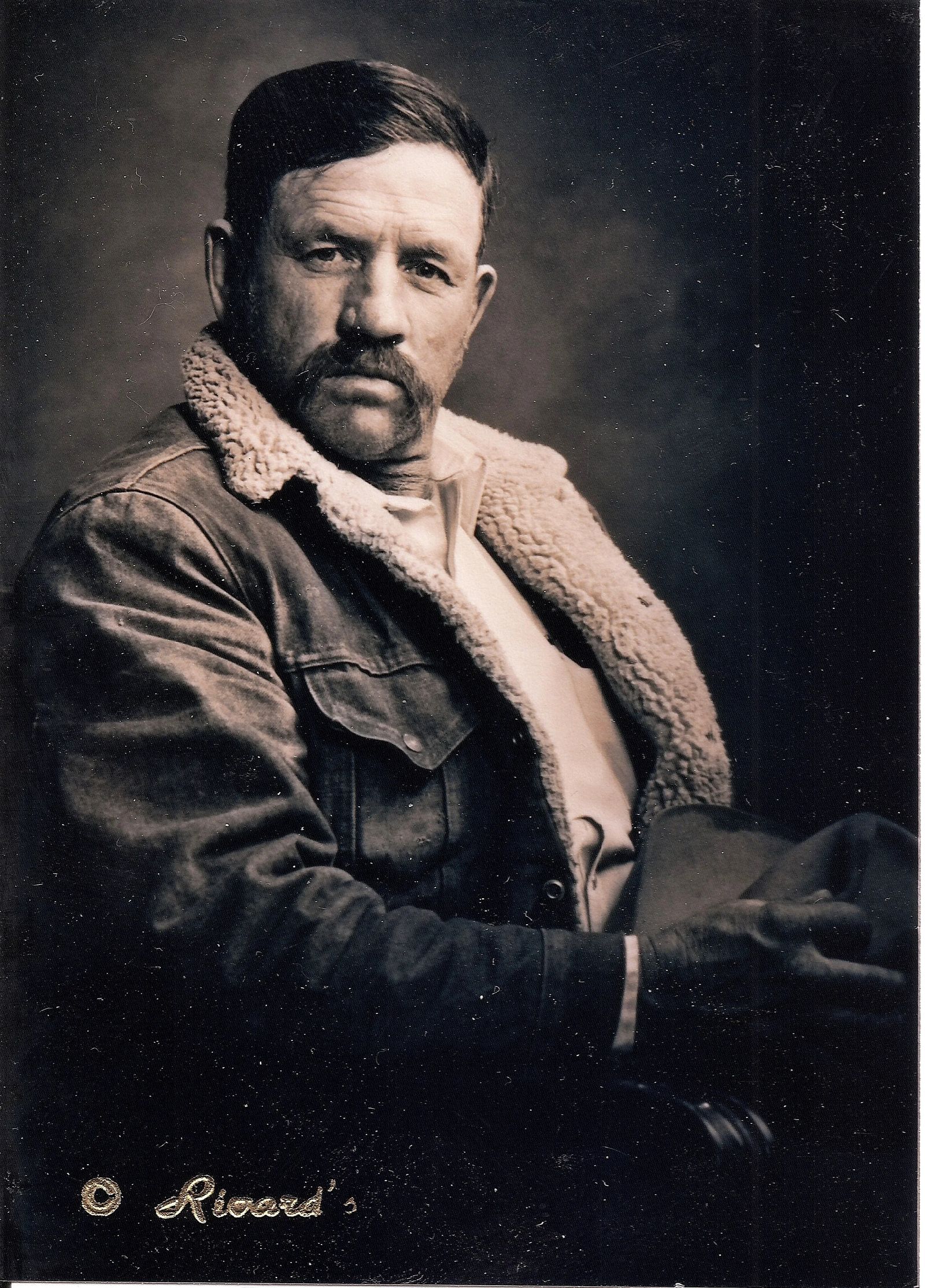 MCHF & WHC HALL OF FAME INDUCTEE 2015
Charles G. Patten (1931-2011)
Charles G. Patten was born September 25, 1931, in Broadus, Montana; the son of Benjamin and Georgiana (Headley) Patten. He resided in Powder River County, Montana all of his life except for a few summers spent helping on his sister's place in South Dakota during his teens. Charles was a cowboy through and through and believed in doing things horseback as much as possible.
Charles grew up on the family homestead at Graham, Montana with his five brothers and five sisters. As the only Patten boy to not enter the military he stayed on the homestead and expanded it into a large ranch through hard work and perseverance. Piece-by-piece, he added other homesteads into his self-proclaimed "badly scattered, land and cattle company" making it into a profitable business. Patten Ranch Company was and continues to be a family business as Charles' legacy continues on through the ranching endeavors of his children.
While Charles was busy ranching and buying other homesteads, including the Nash and Kramlich holdings and the Washington ranch, he also moonlighted as a gambler and bouncer during the oilfield boom in Powder River County. Though there are many stories of him throwing troublemakers out of a bar, he also helped those in need just as many had helped him along the way. He told stories of old-timers teaching him cowboy ways and helping him acquire his herd of cattle. He helped gather and trail yearlings in the Three-Bar Creek area to the railroad at Arvada, Wyoming. He said the boss always picked the roughest country to sort yearlings because it made workers into hands.
Charles served on the Tongue River Electric Cooperative for more than 40 years. In the early years, he went house-to-house horseback to sign his neighbors up for electricity. He was a fine marksman and trophy-winning member of the local rifle club. He was well respected for being able to shoot predators on the run. After he served as a drover on the Montana Centennial Cattle Drive in 1989, Charles and other local cowboys started their own non-profit Powder River Cattle Drives to promote the history of the west and educate others to ranching life. He helped put on more than 20 Cattle Drives that hosted guests from all over the world. Through his role in that organization many writers wrote of his life story. The book Montana Folks by and John Johanek included Charles as the cowboy entry.
Charles ranched the old-fashioned way by roping and dragging calves to the fire, sorting pairs in the pasture rather than the corral, and preferred any chore he could do horseback. When a new neighbor moved into the area he told him, "Call whenever you need help, if it is horseback I'll be there, if not, I'll send someone." Even when injured, he worked to get horseback again and was able to do so just one month after he broke his hip at age 70. Never one to retire, he continued to ride and take care of his cattle well into his 70's. He taught many others how to cowboy and ranch during his 80 years in Powder River County and was proud of the ranching empire he'd amassed and the legacy that he left his children. Charles passed away in Broadus on December 29, 2011.
Resources:
Hartman, Kendra and other children and grandchildren of Charles Patten, contributors to Beyond Echoing Footsteps, 2010. Printed by PRYNTCOMM Pierre, South Dakota.