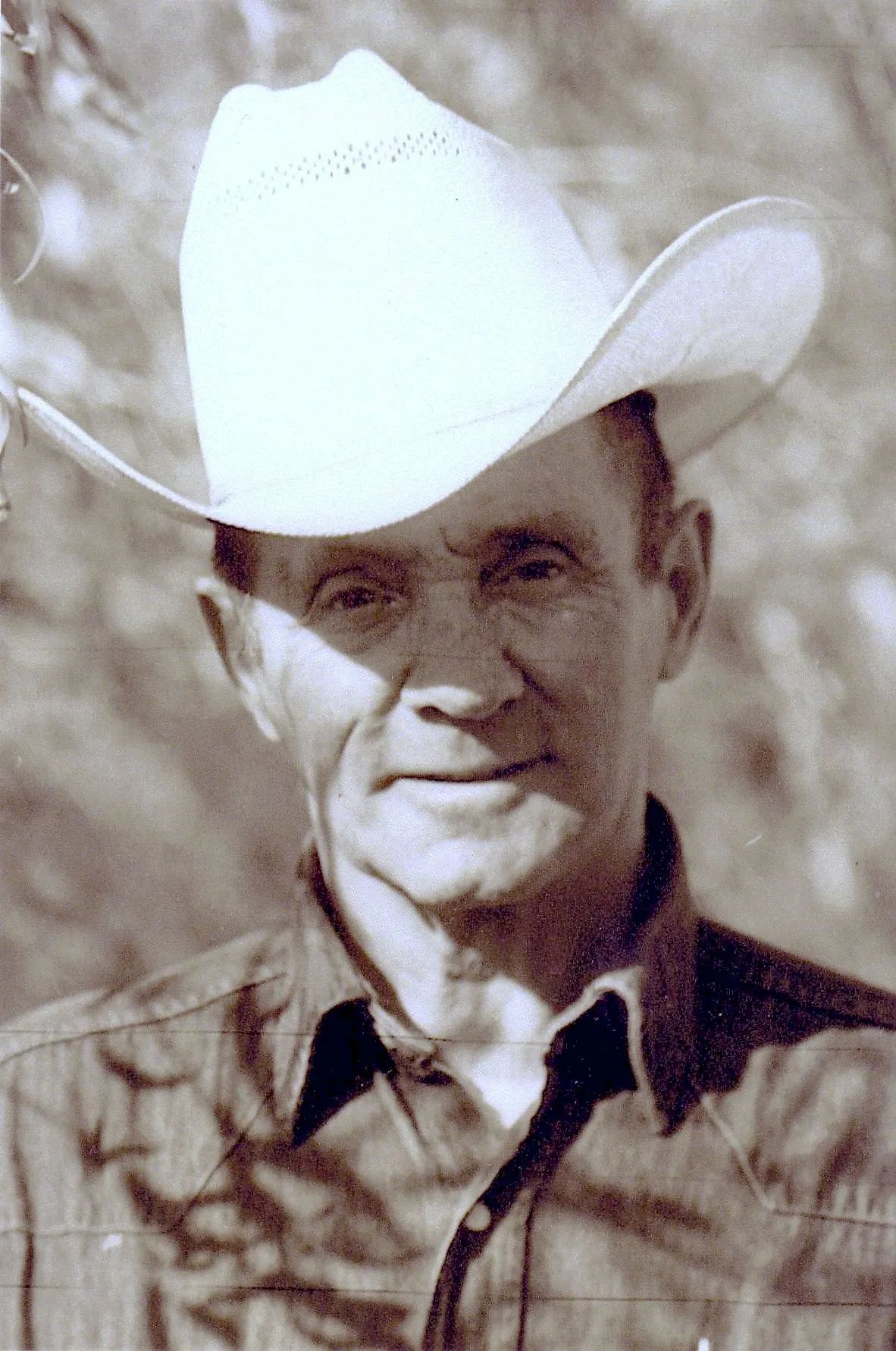 MCHF & WHC HALL OF FAME INDUCTEE 2015
Vernon Woolsey (1919 – 2006)
Vernon Woolsey was born a third generation Bitterrooter, in a log cabin on Ambrose Creek, northeast of Stevensville on June 18, 1919. He was the second of seven children born to Earl C. and Mary (Hayden) Woolsey. Vernon was attracted to horses from a very early age, and when he was eight, he went to work for his uncle, Ed Hayden, and was given a man-size job.
The Burnt Fork Dam was being constructed, twelve miles up Burnt Fork Creek, and fresh horses needed to be sent in. Young Vernon was mounted on a draft horse; another one tailed behind, given his lunch, and the instructions, "Stay mounted". He would take the team up to the dam site, stay all night, and bring a tired team back out. He did this up to three times a week, and earned the money this way, to buy his first mare, "Blacky".
When Vernon was 12 some major repairs were being done on the "Big Ditch", he watched draft teams at work, the young teamster, Ernie Patterson, showed Vernon how to handle the lines and drive the big horses. Vernon caught the "bug" and remained a teamster for the rest of his life.
As a young man, Vernon had a knack for breaking and training horses, and he was a skilled enough rider to try his hand at saddle bronc riding for a time. He broke horses to both ride and drive up and down the Bitterroot Valley until he enlisted in the Army in 1941. While serving, he met and married Maria Kantrowicz in Germany in 1945. When they returned to Stevensville in 1947, a baby daughter accompanied them. They settled on a piece of property which Vernon had made payments on while overseas, naming it the Haywire Ranch.
In addition to building his ranch, he took outside jobs, and went back to training horses. He was known as the "go to guy" for problem horses, and put them all in harness to get them straightened out before getting on them. Sometimes problem horses would just be dropped off in his corrals, or given to him to straighten out. His motto was you had to teach horses some manners, hitch them up, and teach them "whoa"!
In the late fifties and early sixties, Vernon guided hunters into the mountains, and furnished horses to the Forest Service for summer trail and fire work. He did a lot of dry land grain farming, and used draft animals in the early years to work the land, as well as to put up hay.
He always had cattle, and at different times had Herefords, Charolais and Brahman breeds. He raised Morab horses, crossing "Rocky" an Arabian stallion with some nice Morgan mares.
Vernon and Maria were charter members of the St. Mary's Saddle Club, in Stevensville, charter members of the Bitterroot Draft and Driving Club, and were part of the group who square danced on horseback on their Morab mares, "Pet and Doll". Vernon's family expanded, and children Verna, Carola and Vic all grew up horseback, helped their parents on the ranch, and participated with them in rodeos, gymkhanas and fairs.
Vernon tried his hand at team roping for a while. As his interests changed, he evolved his horse operation through the years, exchanging his Arabian stallion for a Quarter Horse and his mare band for Arabians and Quarter horses. He raised some really fine ranch horses. Additionally, he bought a 17 hand, 2300 lb. Percheron, "Bouncer" and some Percheron and Thoroughbred mares to go with him. This made for good saddle horses, draft horses, and multiple mixtures, such as the Thorcherons, who went east for use as fox hunters. He used his heavy horses in parades, and draft shows, and won many awards with them, winning the Senior Driving at the NW Draft Show in Sandpoint, Idaho. He got the most pleasure from hauling kids on hay rides, or sleigh rides behind his teams. In fact, helping kids and their animals in any way was always a high priority for him, and he transported many market animals to fairs and shows, he also loaned his own animals to both 4-H and FFA judging contests.
Vernon was a strong believer in the value of kids having, caring for and learning responsibility from horses. He fostered many kids and their horses, and lent his horses to kids who needed them, even providing hay. He loaned his draft teams to FFA members, and taught them how to log their tree farm with them. He mentored many young "cowboys" and their horses, through several generations, and enjoyed seeing his oldest granddaughter, Shelley become an accomplished teamster. He told the kids, "If you learn to care for a horse and truly make him your friend, you'll know how to deal with anything that comes along in your life, and you will never be alone."
Vernon also found time to serve his community as a Burnt Fork Water Commissioner for 6 years, and Bitterroot River Commissioner for 8 years, during this time he won various awards from the Department of Natural Resource Council, Trout Unlimited and Ducks Unlimited. He served on a committee in the mid-60s, to build a Community Center in Stevensville. He was an Honorary Chapter Farmer of the Stevensville FFA and an honorary member of the Lucky Horseshoe 4-H club. He served on the Stevensville Volunteer Fire Department for 25 years. He won the Bitterroot Valley Stewardship Award in 1986. He also was the Draft Horse Barn Superintendent at the Ravalli Co. Fair for 8 years and was a Gate Master at the Northwest Draft Horse International in Sandpoint, Idaho for a number of years.
Vernon remained active with his ranch, horses, and his family until shortly before his death in 2006. He is buried about four miles from where he was born in Stevensville, Montana.
Source: Woolsey Family Memories by Carola Mielke