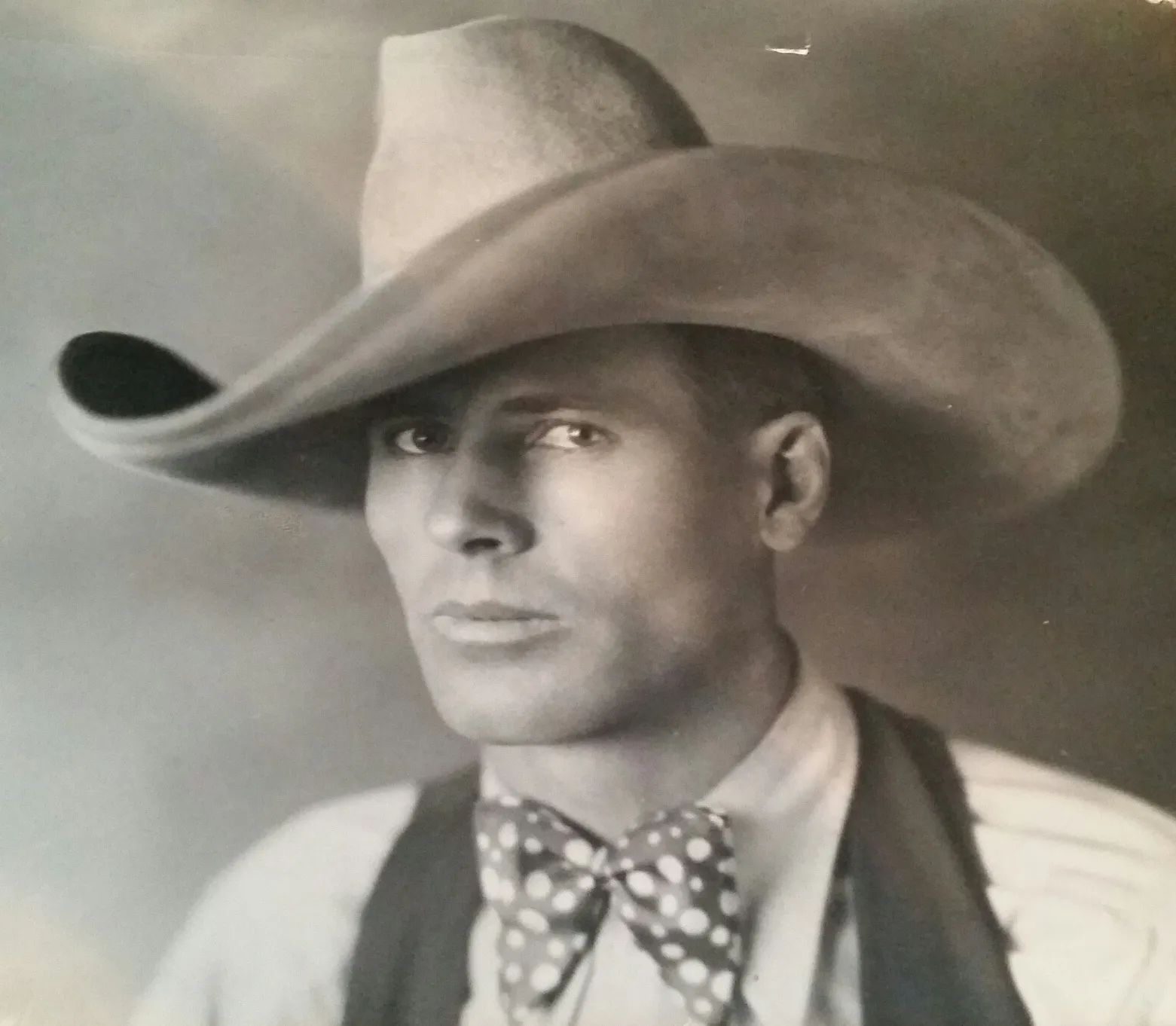 MCHF & WHC HALL OF FAME INDUCTEE 2015
C.R. Williams (1896-1956)
C.R. was a bronc riding champion from Kalispell, Montana. He was born on November 20, 1896 and named Charles Raymond Williams. By the time C.R. was 18, he had his own Wild West show called the C.R.W. Wild West Show or WWW Show (Williams Wild West Show.) In 1920, he appeared in, and on the cover of, Foghorn Clancy's "Round-Up Stampede and Cowboy Sports Guide."
In 1923, C.R. won the Montana bronc riding championship held in Shelby which followed the Jack Dempsey vs. Tommy Gibbons Heavyweight Championship Fight. In 1923, C.R. won at Bozeman when he defeated the legendary Howard Tegland. He won by riding the horse that had thrown the famous Yakima Canutt the year before. In 1925, he won the bronc riding at Belle Fourche, South Dakota.
C.R. was an important player on rodeo's major circuit. In 1926, he finished second in Denver and fourth at Yankee Stadium. He was held in high esteem and admired by Will James, one of Western History's most important writers and artists of the time, as evidenced in a letter from Will James to a friend.
C.R. didn't win them all, but he did win his share. He usually finished in the top five competing against other world champions and came up just short of winning the prestigious Roosevelt trophy in 1923.
By the time C.R. was in his 20's, he had moved to Hollywood where he appeared as a Tom Mix double. He also had a contract for the movie Drums of Arabee. He was a skilled silversmith and did the hand tooling of six shooters for movie star cowboys. In panorama photos, he is pictured wearing chaps that have the word Hollywood on them. He drove from rodeo to rodeo in a Buick Heliotrope Convertible. C.R. was called "the best dressed cowboy" and usually wore the biggest hat. He was a ladies man and was known to have been married twice.
His contemporaries and closest friends included Bronc rider Fay Ward who became an author well known for How to be A Cowboy, John Dixon "Red" Sublett, a successful rodeo clown, "Skeeter Bill" Robbins and Dorothy Morrell. "Skeeter Bill" was an actor, known for The Fighting Parson, The Duke Bandit and The Cowboy Counsellor and married to Dorothy who was a well-known bronc and trick rider.
C.R. was a pioneer in helping cowboys join associations and unions that worked for their protection. He worked closely with his good friend, the talented Fay Ward, author of The Cowboy at Work.
C.R.'s silver buckles, bridles and spurs were highly prized and sought after. His greatest claim to fame, however, lies in the fact that he kept meticulous records. He wrote the names of famous cowboys and cowgirls who may not have ever been recognized in pictures if it wasn't for him keeping three incredible scrapbooks of important western memorabilia.
C.R. Williams was a whole lot more than a rodeo bronc riding champion. He was a big star in the 1920's but somehow, some way his trail of success got covered over. The memorabilia has lain hidden in a traveling trunk in a dry Las Vegas garage for almost 100 years. The trunk is now opened for all to see, appreciate and add to the rich fabric of American Western History.
In his later years, C.R. moved to Las Vegas and opened a gun shop.
He died on July 26, 1956, at the age of 60. All too often history is lost. In this case, it was found, and now is the time to celebrate and honor the life of this amazing Montana trailblazer.
Personal archives of C.R. Williams. Scrapbooks containing postcards letters, newspaper clippings and other memorabilia compiled by Ross Kapstein.