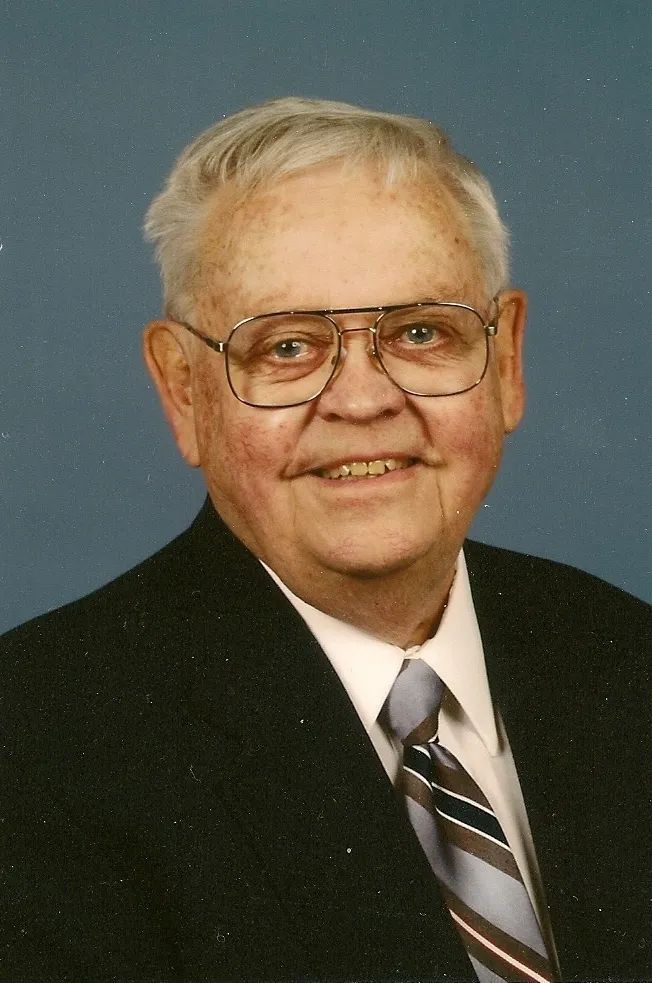 Montana Cowboy Hall of Fame 2014
John Russell Cloud (1927-2016)
John Russell Cloud was born to Doctor Hiram Brian and Lucille (Russell) Cloud in Plentywood, Montana on November 2, 1927. In 1930 the family moved to Wolf Point where John built a number of childhood memories while growing up during the Great Depression. In 1932 his brother Jim joined the family. In his youth John appreciated his black mare named Black Beauty and his Chesapeake dog, Lindy, named after Charles Lindberg. John worked odd jobs selling newspapers, emptying trash at Dr. Knapp's office and selling garden seeds to earn a little spending money. John loved the great outdoors and took advantage of an invitation in late summer of 1938 to spend a couple weeks with the Shirley Bridges family at the Chappel Brothers Corporation (CBC) Ranch located south of Oswego, Montana across the Missouri River. Hiram had John's seal of approval when in 1940 he bought one-fourth interest in the Hog Ranch, also known as the N Bar N which was previously owned by the Niedringhaus brothers.
During high school John played in the band but chose ranch work at the "Hog Ranch" managed by Jerry Bridges and weekend hunting trips with his dad over playing sports. In his junior year John, playing the trumpet, joined with a four-man dance band that played in the area. At age 17 his world was brutally shattered when his dad was killed in a car accident while deer hunting. His death lead to the eventual sale of the ranch interest as his mother felt she could not do her share in the partnership. His senior year he began dating Donna Dahl who would re-enter his life years later. After graduation John reported to the recruiting center in Butte, Montana and joined the Navy. His favorite assignment was spent on a Destroyer Escort, the USS Presley, but claims the best day of his Navy career was his discharge on July 18, 1946. While in the Navy John's Mother decided it was best to disperse of the family's horse herd. Choosing not to send the brood mares to the cannery she gave them to Jerry who now owned his own ranch north of Wolf Point. When John came home from the service Jerry offered him a young halter broke gelding sired by "Double Deck", a Government remount stallion. John named him "Kid" and moved him to the Appelgren Ranch south of Wolf Point. "Kid" had one little glitch in his character, which even two summers of riding couldn't cure him of, and that was the pleasure of bucking. Soon thereafter John went to college in Missoula, Montana with a G.I. Bill and graduated in the winter of 1951 with a degree in Business Administration.
Veteran graduates were looking for jobs everywhere and by chance John heard that the Commercial Credit Corporation, an automobile finance company, out of Missoula was looking to employ. He was hired as an adjuster, fancy word for "Repo Man", with a starting salary of $250 a month and a car. John covered the Kalispell, Whitefish and Columbia Falls area and claimed it turned out to be a good job for him. While in that locale he was able to make time for hunting and fishing. Banks were beginning to hire men away from the Commercial Credit Corporation about the same time John heard that the First National Bank in Whitefish was looking for a young man to learn the insurance end of the business. John seized the advanced opportunity and hired on as an insurance agent/manager of the Whitefish Insurance Agency. John began plans to bring "Kid" to Whitefish and asked Shirley Bridges to have someone ride him. Shirley reported back that no one could, so "Kid" was sold to Autry-Colburn Rodeo Inc. and in due course made his career mark when he bucked at Madison Square Garden at the rodeo finals.
John married Kathy Lloyd a physical education teacher with the Whitefish school system. They spent their off-work hours with frequent fishing and hunting trips on the Flathead River and Trail Creek, Polson, Jordan and Wolf Point areas. Between 1954 and 1958 John and Kathy had three children James Lloyd, David Bryan, and Joann Lucille who soon made the family complete.
Another job opportunity came about when fellow Lions Club member Rusty Abell hired John to come work for the Abell Agency and Credit Union making loans and selling insurance. Soon thereafter he got his real estate salesman license as well.
By 1958 the Whitefish area economy was suffering and Valley County was booming with the building of a second power plant at Fort Peck Dam and Glasgow Air Force Base. John arranged an interview with the Glasgow First National Bank and discussed with them his experience with real estate loans. He was hired without a title at $400 a month and a promise for advancement while Kathy opened a preschool in their home. One of Johnny's first purchases upon his return to eastern Montana was a $150 horse trailer, and a good Appaloosa ranch horse named "Eagle" who joined a little black mare that Shirley Bridges had given him in payment for "Kid". He enjoyed the new job, his growing family, hunting and fishing, his horses and their many new and old friends in Eastern Montana. Since John showed interest in the stock market his boss approached him in 1960 about J. M. Dain & Company wanting to train a young man as a stockbroker for their Great Falls office. After six months of intensive training, in Minneapolis, John passed the test to become a full-fledged stockbroker and moved the family to Great Falls.
While living in Great Falls he purchased two Appaloosa colts, one named Little Wolf the other Sandy. He used them for hunting and started working Little Wolf daily with the idea of entering him in a horse race at the Kalispell Fair. Little Wolf and his jockey, Wendell "Corky" Matt, won their first race together.
In 1962, John was given an opportunity to consider a return to Whitefish by his old friend Rusty Abell who wanted help starting a new bank. By now John knew all phases of the banking business and offered Rusty a deal if he could have a free hand to do the job. Kathy was excited as she missed skiing and their children were excited with the prospect of learning. In January 1964 John started work on the new bank and the First State Bank of Whitefish which opened November 2, 1964, on John's thirty-seventh birthday. John was later instrumental in the birth of the Flathead Bank of Big Fork, Montana. John & Kathy divorced in 1977.
In April 1979 John married Elaine "Pete" Cuffe who was a Whitefish native with four grown children. John and Pete's first ranching venture was a 160 acre irrigated place west of Harlem. It didn't work well for fattening yearling steers so they purchased the 5000 acre "Fender Place" 25 miles south of Malta. John was kept busy horseback managing the yearlings. He and Pete were enjoying the challenges of ranching but three properties and the banking business was stretching them thin, so John made a decision to retire from the banking business in 1984. He was humbled to receive a beautiful hand tooled saddle, made by Lee Paterson with a silver saddle horn that read "Mountain Bank". In 1991 they began the process of retiring from the ranching business. After retirement John had time to fish, hunt and race his horses. Since racing Little Wolf in the early 60s John's race horses went on to contribute to sixty-seven wins.
In 1996 Pete was diagnosed with lung cancer when preparing for heart surgery and died on June 15, 1997. The loss of Pete was difficult for John and in the course of wanting to help; friends called sometime later and recommended that he contact Donna Dahl, his high school girlfriend from Wolf Point, who was living in Reno, Nevada. The rest is history as they say for John and Donna are now married and living out their years in Great Falls.
John valued his banking career but especially enjoyed the time he spent with his family and friends hunting, fishing, ranching and racing horses - all activities that took him outdoors.
Reference: Cloud, John. Montana The Way it Was. Scott Publishing Company, Kalispell, Montana. 2000