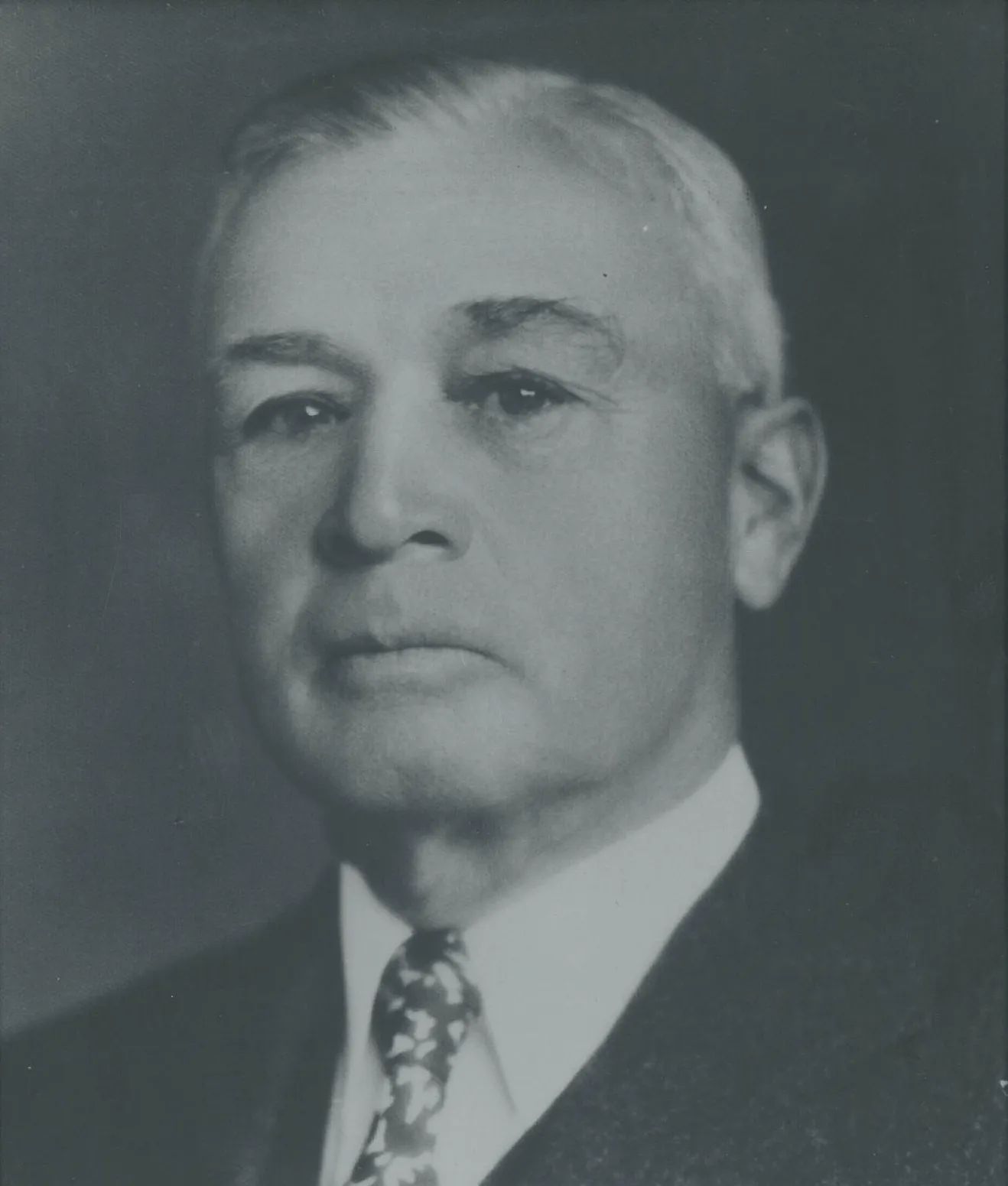 2013 LEGACY INDUCTEE DISTRICT 6
Wallis Huidekoper (1870-1956)
Wallis Huidekoper was a Two Dot, Montana, rancher. Huidekoper was born in Germantown, Pennsylvania, on February 2, 1870. His father was a major general in the Pennsylvania National Guard and a former Philadelphia postmaster.
As a 16-year-old, Wallis spent a summer vacation on his cousin A.C. Huidekoper's ranch in North Dakota. After graduating from the University of Pennsylvania in 1891, Huidekoper returned to his cousin's ranch, where he worked as a horse wrangler. In 1906 he left the North Dakota ranch and bought a ranch on the eastern slope of the Crazy Mountains in Montana. This ranch eventually grew to 33,280 acres on the American Fork of the Musselshell River.
Huidekoper served under General Nelson Miles in a cavalry regiment in Puerto Rico during the Spanish American War. During World War I, he served in the Aviation Section of the Signal Corps and rose to the rank of lieutenant colonel.
In addition to his ranching and military careers, Huidekoper was a book collector, a historical writer, and a collector of Charles M. Russell art.
Huidekoper married Lillian Porter O'Brian in September 1906. She died in 1952, and Huidekoper died October 26, 1956.
Huidekoper served as president of the Montana Stockgrowers Association 1919-1920 and 1933-1934. He came into possession of one of Charles M. Russell's most famous paintings, "Waiting for a Chinook: The Last of the 5000" which he donated to the Montana Stockgrowers Association. It is now one of the association's most prized historical artifacts.
Excerpts taken from:
Montana Stockgrowers Association