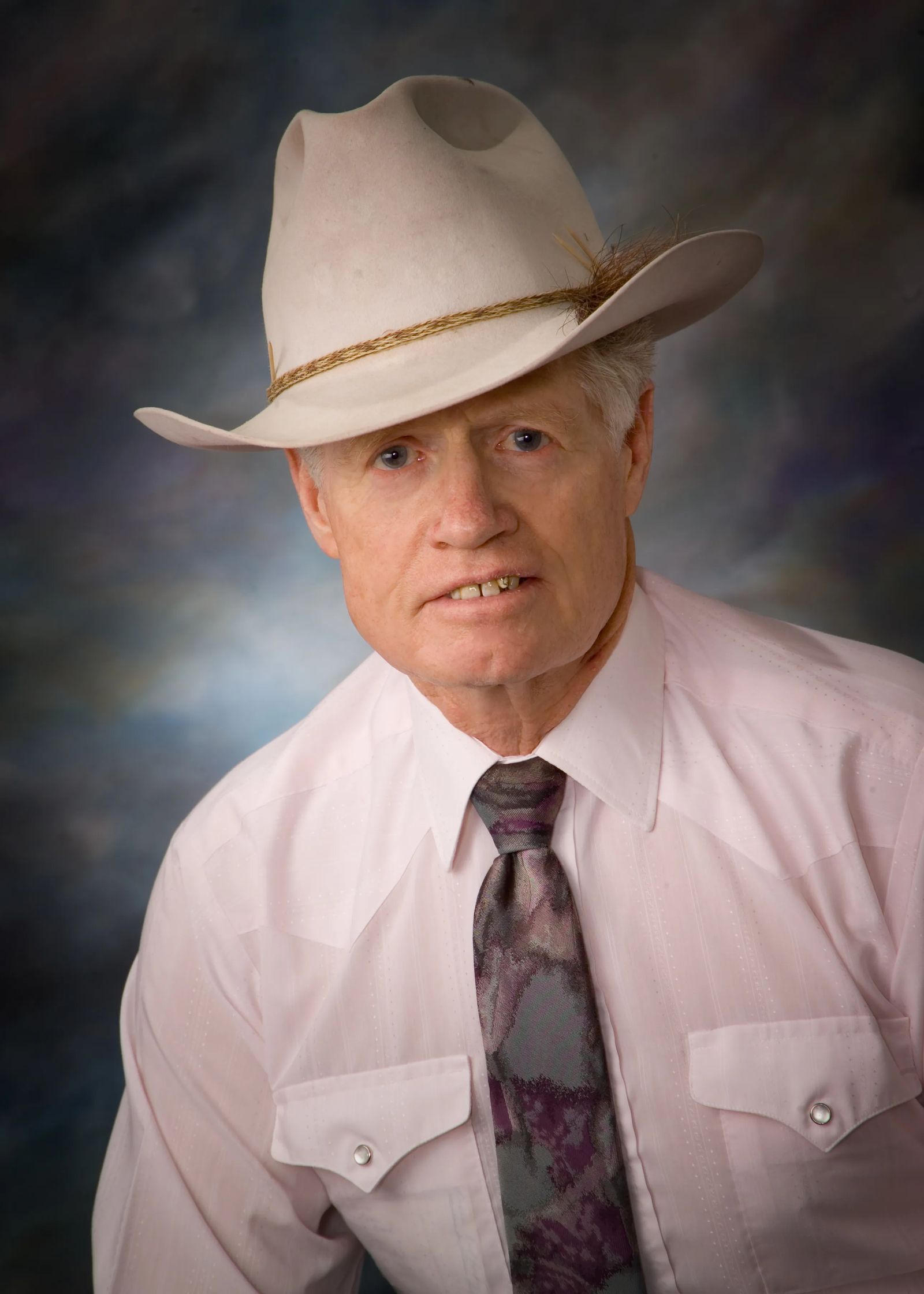 2013 LIVING INDUCTEE DISTRICT 4
Robert "Bob" Sivertsen
Robert "Bob" Sivertsen was born September 11, 1937, and was raised on a ranch 50 miles south of Chinook, Montana. He started his own farm and ranch business at the age of 17 and soon after leased the Bea Molitor Ranch, staying there from 1957 to 1982.
Bob rodeoed for 27 years, riding saddle bronc, bareback, and bulls. When called up, he also fought bulls. While this longevity in such a physical sport is outstanding, it's as a businessman and tireless advocate for the betterment of his community that Bob has truly distinguished himself.
He used his distinctive voice as a rodeo and sports announcer for 52 years, and he coupled his ease behind the microphone with his knowledge of the agriculture industry working as the agriculture director and reporter for KOJM/KPQX radio station in Havre, Montana.
From 1974 to 1982, Bob served as an elected representative in the Montana State Legislature. While there, he chaired the five-state Water Task Force of the Upper Missouri Basin States from 1978 to 1981. He also sat on the state Highway Transportation Committee from 1978 to 1982.
Bob was a founding member of the Hill County 4-H Foundation and served as a 4-H leader for 28 years. Since the late 1960s, he has auctioneered the Hill County 4-H Livestock Sale. In recognition of and appreciation for his service to this youth agriculture program, Bob was honored with the 4-H Distinguished Service Award.
Always one to give the most of himself to any organization he takes part in, Bob was a board member of the multi-state Rocky Mountain Association of Fairs for 12 years, including board president in 1987. He was recognized as the Fair Person of the Year in 1988.
Bob owns B&B Auction Sales and Service and has called all types of auctions for the past 52 years, including charity auctions. He also has auctioned Western art in five states.
For the Great Montana Centennial Cattle Drive of 1989 that commemorated Montana's 100th year of statehood, Bob worked as state coordinator, helping to organize logistics for the 3,200 riders, 4,500 head of horses and 3,500 head of cattle that took part in the celebration. He also owned Montana Cattle Drives for 13 years as well as owning Laredo Tours. He also managed the music career of country-western singer Randy Rhoads in Nashville, Tennessee, from 1989 to 1990.
Bob was the originator and long-time organizer of the annual community Christmas dinner in Havre which serves free Christmas dinner in a single afternoon to 500 to 750 people, both at the event and through home delivery for those who are unable to leave their homes. This event is still going in Havre today.
As a Jaycee member, he earned both the organization's outstanding young farmer and their distinguished service awards. And in 1962 he went to Chicago for the Young Farmers and Ranchers Discussion Meet, sponsored by the American Farm Bureau Federation, and he took second to John Block who later became Secretary of Agriculture under Presidents Reagan and Bush. Bob is now president of the Hwy 2 Association that supports expanding U.S. Highway 2 from a two-lane to a four-lane highway, as well as a member of several related organizations and working groups which are pushing for better roadways and expanded port hours between Canada and Havre to improve commerce between Canada and the U.S.
Throughout his lifetime as a businessman, politician and community advocate, Bob has lived by the motto, "If it's to be, it's up to me."