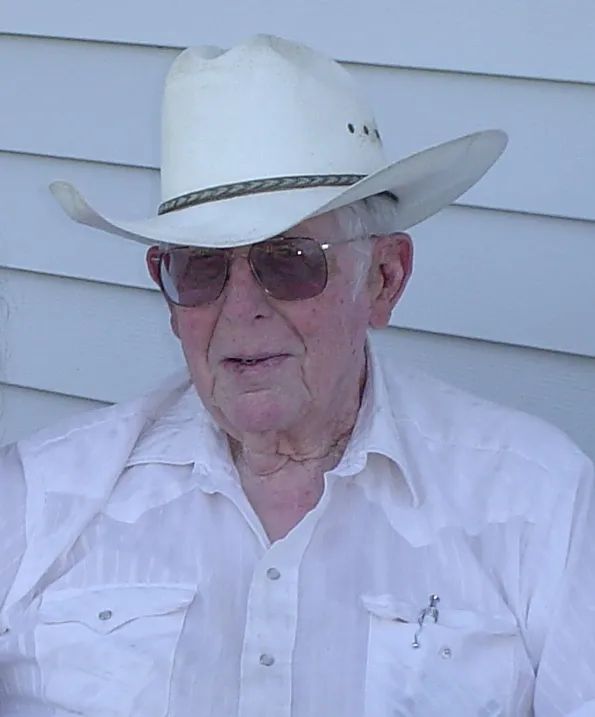 2013 LEGACY INDUCTEE DISTRICT 2
Obert Kartevold (1919-2010)
Obert Kartevold was born July 28, 1919, on the Kartevold family ranch outside of Hodges, Montana to John and Hannah Kartevold. He was the third of five children who would later purchase the ranch from his parents. His elementary years of education were spent at Hodges School, Dawson County High School of Glendive and Montana State College of Bozeman.
Obert spent his entire lifetime as a rancher in eastern Montana. Times were hard in the early 1900's and everyone had to help make ends meet. As a teenager he often broke horses for his neighbors. While little or no money was ever exchanged, and in lieu of payment, he often received a horse. Obert also had the opportunity to help gather wild horses in the badlands which later became known as the Makoshika State Park. He was a skilled rider who rode many race horses and would later own one of his very own.
Obert entered the United States Army on February 19, 1941, in Missoula, Montana. Serving in World War II, he was involved in the invasion of Africa, Sicily, and Italy. During his time in Messina, Sicily, Obert was wounded and transferred to Denver, Colorado where he was hospitalized for 6 months. Soon thereafter, he received the Purple Heart for his remarkable gallantry. After his release from the hospital, Obert received new orders to report to Fort Riley located at Geary, Kansas. Parts of his new orders were to help select horses that were to be broke, trained, and sold to the Swiss Government. During a showing of several horses to the Swiss Council one of the horses spooked and ran off, tipping a cultivator over on top of Obert resulting in a shattered leg. He was sent back to the same military hospital in Denver spending the next 3 months only 2 beds away from where he had just left.
In 1947 Obert went to work for the State of Montana as a Brand Inspector covering the areas of Billings, Glasgow, Glendive, Miles City, and Sidney. His duties also included working cattle in Sioux City, Iowa and Chicago, Illinois. After 32 years he retired in 1982 from a job that he valued to the utmost. Obert always said, "I might not remember a ranchers name but I never forgot their brand."
In 1951 he married the love of his life, Lucille Caldwell. Two children were born to this union, a son Gary and a daughter Karen. Living on the family ranch they bred and raised quarter horses and cattle. He and his family were well known in both the show and rodeo arenas.
Obert was a member of the American Quarter Horse Association for over 50 years.
Over the years Obert announced numerous rodeos including Little Britches, High School, National Rodeo Association, and Rodeo Cowboys Association rodeos. He served as a board director of the Glendive Spring Exposition Cattle and Horse Show and was the District 2 High School Rodeo director in the 1970's.
Obert was a cowboy in the true sense of the word. He was passionate about the ranching life taking pride in his quarter horses and herds of Hereford and Black Angus cattle, which grazed those eastern Montana pastures of the Kartevold Ranch.
Having lived life to the fullest, Obert Kartevold passed peacefully on November 14, 2010, at the family ranch where he lived, worked, and raised his family.