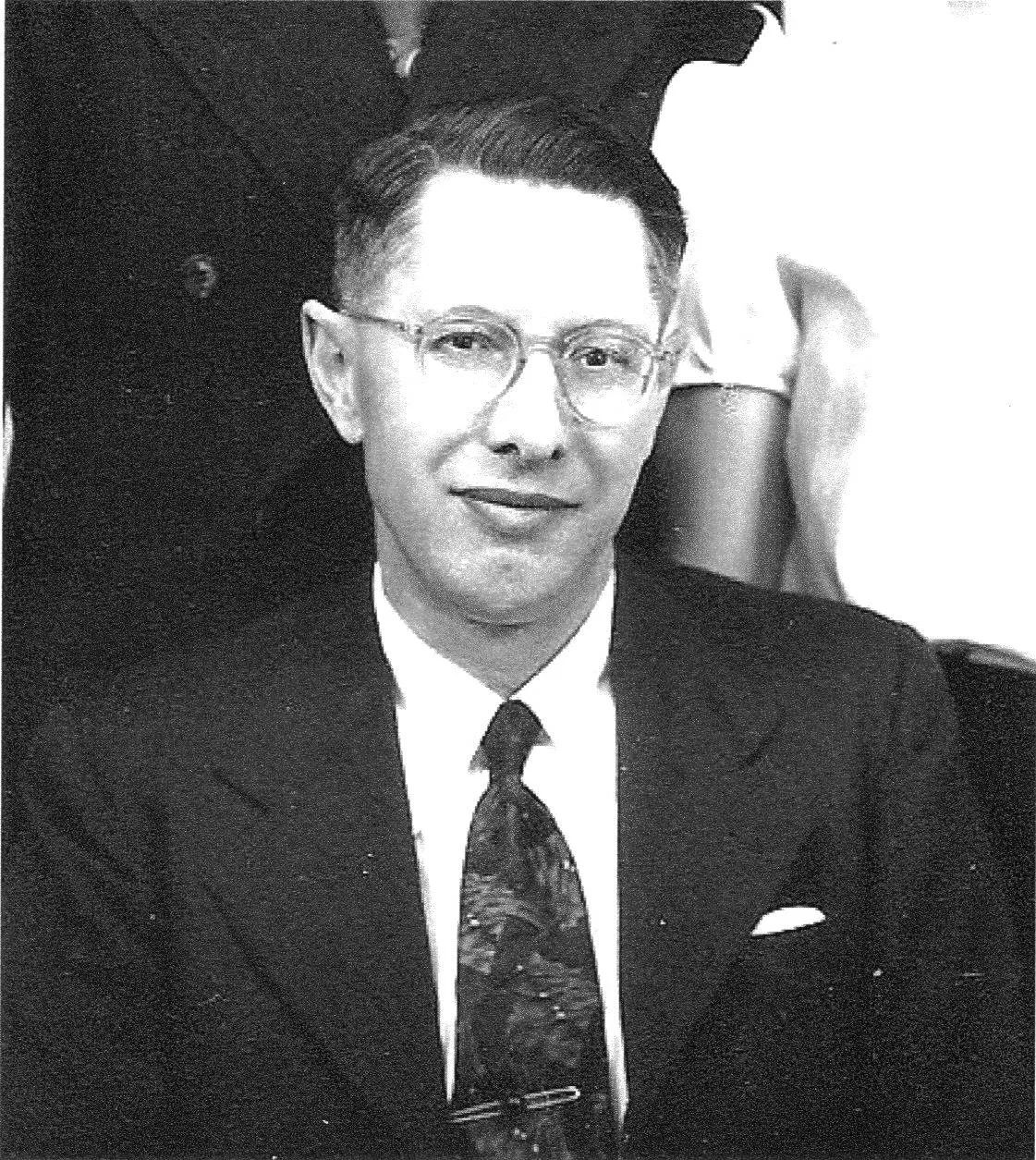 2012 MONTANA COWBOY HALL OF FAME INDUCTEE
DISTRICT 11
Archie Lynn Joscelyn (1899-1985)
Archie Lynn Joscelyn was an author of hundreds of Western novels and stories published under his name and several pseudonyms which have provided a valuable glimpse into our Western heritage as well as many hours of enjoyable reading for people around the world. Archie was a true Montanan, born and raised in Montana and living here (with the exception of a few months) his entire life.
A biography of Archie Joscelyn included in the "Guide to the Archie Lynn Joscelyn Papers, circa 1971", located at the Maureen and Mike Mansfield Library on the University of Montana campus, reads as follows: "Archie Lynn Joscelyn was born on July 25,1899, to Francis David and Ethel (Gardner) Joscelyn in Great Falls, Montana. He grew up on a cattle ranch just outside of Belt, Montana. His background in the West helped Joscelyn create the scene for many of his popular historical Westerns. Joscelyn began a freelance writing career in 1918, and by 1921, his story, "Trail of the East Wind", appeared in the June issue of the Overland Monthly. While attending Intermountain Union College in Helena, Montana, from 1921 to 1924, Joscelyn found part-time work as a reporter for the Montana Record - Herald and the Helena Independent. In 1926 he married Hazel Peterson; they had three children. Joscelyn later became president of the Montana Institute of the Arts. Over 100 of Joscelyn's novels appear under the pseudonyms A.A. Archer, Al Cody, Tex Holt, Evelyn McKenna, and Lynn Westland."
In 1972, Archie donated manuscripts of three novels to the Mansfield Library. Under the title, "CONTENT DESCRIPTION" in the above document, it states, "This collection includes typed manuscripts of Joscelyn's books, The Coming of the Gunman, published in 1971, and The Ranch at Powder River, which was published in 1972 under the pseudonym Al Cody. Also included are typed draft manuscripts of the Ranch at Powder River and Montana's Golden Gamble, which was published in 1971."
The Independent Record, Helena's daily paper, reported on Archie's career as a Western author in an article titled, "Western wonder, long time Helenan had over 200 novels to his name - and many other names", by Martin Kidston in the May 1, 2005, edition. The article includes a picture of Archie in Western attire and two pictures, each with several of his novels.
Quotes from the above article include: "Joscelyn, gone now for 19 years, could be considered one of Montana's most prolific writers, publishing more than 200 novels under 12 pen names, including Al Cody, Jacqueline Kidd, and Lynn Westland.", "Alan [Archie's grandson] described his grandfather's habits - how he worked on a Sears portable typewriter and, at night, sat in his chair, his eyes closed, running through the plotlines of a story in progress...", "It wasn't until Archie's death that his family realized just how many books and stories he had written.", "Joscelyn died in Missoula at the age of 86. Shortly after, Alden gathered his father's records as well as the books he kept on his shelf. He began sifting through them, unaware how prolific his father was. Alden has since collected nearly all of Joscelyn's books, even those published several times under different titles. Stories that ran in national magazines are harder to acquire, Alden said, but he's working on tracking them down. Alden's effort to retrace his father's life was catalogued in an anthology he printed last year. Nearly 400 pages thick the catalog represents the sum of Joscelyn's work and summarizes each piece in detail." Alden interspersed excerpts from "Papa was a Pioneer", Archie's unpublished biography of his father into his book.
Throughout his life, Archie earned awards and was involved in various arts and church groups. In Alden's compilation of his father's work mentioned above and titled, "Archie Joscelyn's Books and Stories", on page ten it states, "In 1942, Archie was first listed in WHO'S WHO IN AMERICA. In June of 1964, he was installed as President of the Montana Institute of the Arts, after serving two years as Vice President. In 1967 he was appointed a member of the Montana Arts Council from Governor Ted Schwinden. In 1971, he was chairman of the Centennial Committee for The First United Methodist church of Missoula, and wrote a history of the church for the observance." The title of this book is, "The first hundred years, Methodism in Missoula, 1871-1971.
From Alden's book, a quote from Archie in a newspaper article that embodies the cowboy spirit imbued throughout his writings says, "I chased cayuses from the backs of others; smelt burning hair from the branding iron and rode all day behind half-tamed doggies with barbed wire steadily encroaching. And then I tried to put some of it down on paper - to catch something of that lingering whisper out of the past, a bit of the remaining glory of a golden age. I only hope that I may succeed, even a tenth as well as Charley Russell did."
Archie's writings keep alive the Western lifestyle and cowboy culture so inherent in Montana history. The widespread popularity of his novels worldwide demonstrates a lasting appeal.
References:
-"Western wonder - Longtime Helenan had over 200 novels to his name - and many other names." By Martin J. Kidston, Independent Record, Helena, Montana's daily newspaper, Sunday, May 1, 2005.
-"Guide to the Archie Lynn Joscelyn Papers, circa 1971", located at the Maureen and Mike
Mansfield Library on the University of Montana campus.
-"Archie Joscelyn Books and Stories, Rounded up by Alden Joscelyn", Unpublished Work
Copyright 2004 by Alden Joscelyn.
-"175 Novels Later, Archie Joscelyn Wrote Some More". By S.L. Smith, The Sunday Missoulian, November 14, 1971.