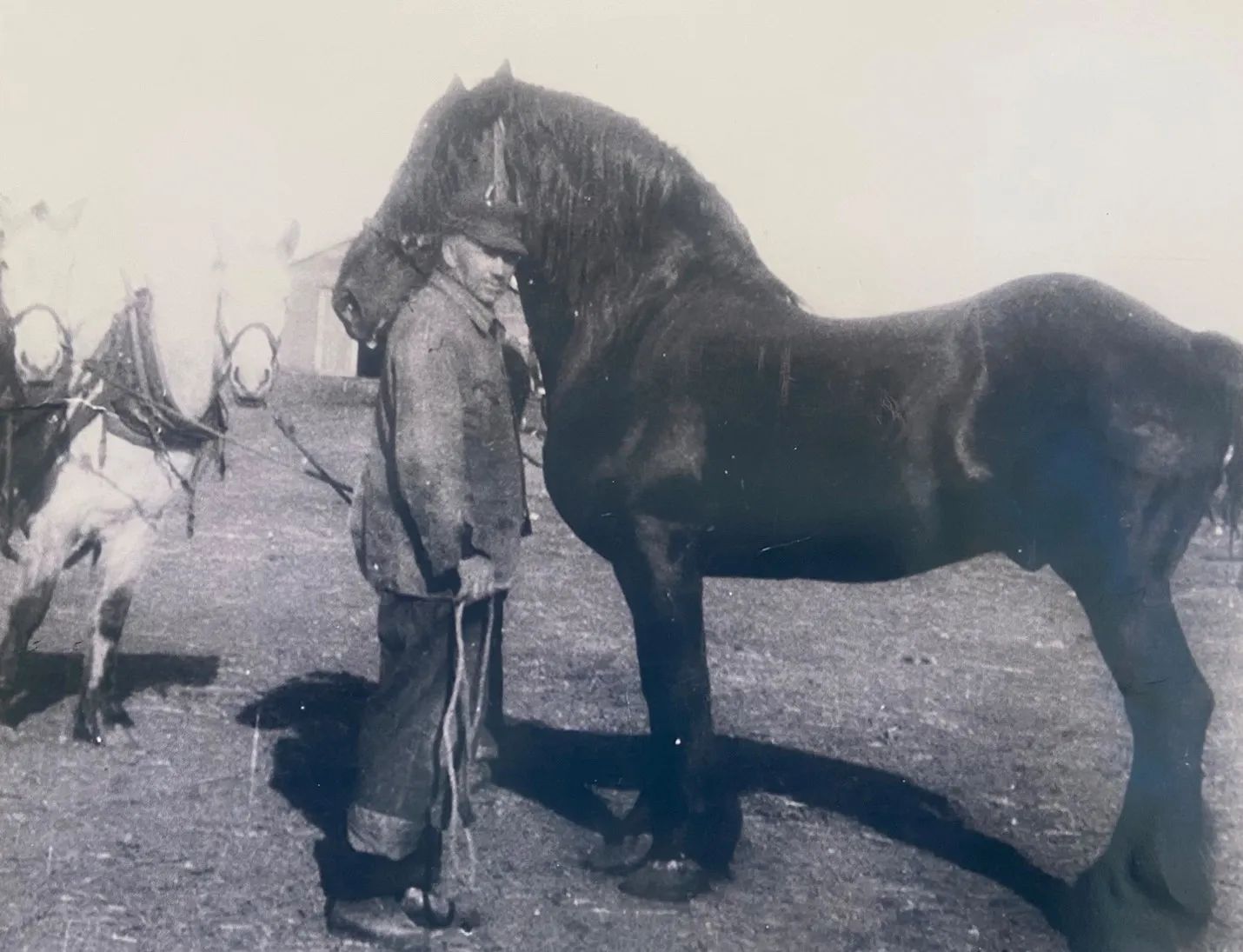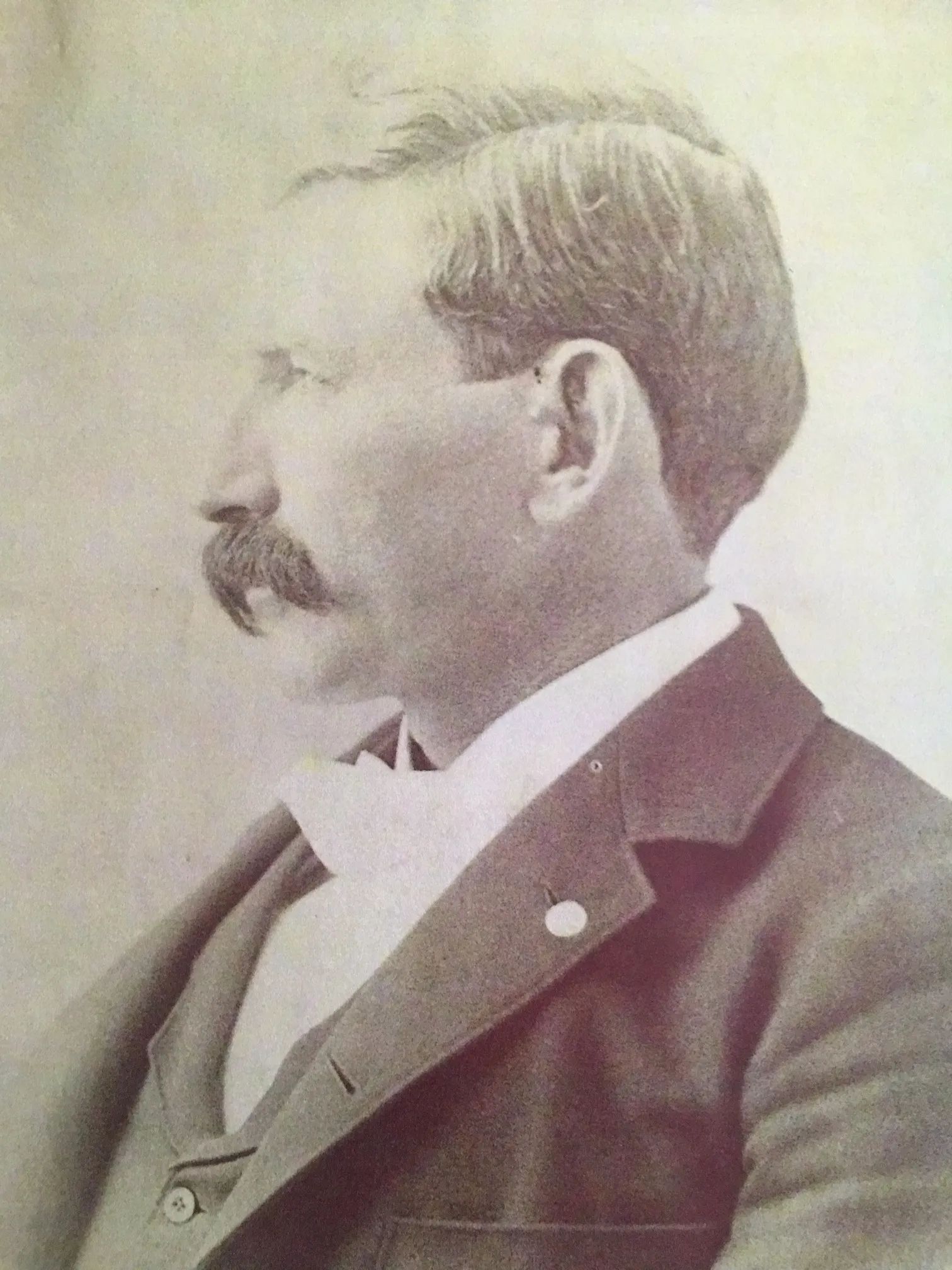 2011 MONTANA COWBOY HALL OF FAME INDUCTEE
1860 -1960 LEGACY AWARD DISTRICT 1
Harrah Brothers - William "Milt" & James (1860-1935 & 1862-1930)
William Milton Harrah was born in West Virginia on March 5, 1860. James R. Harrah was born on September 28, 1862. 'Milt' and James came to Montana in 1885. According to their sister, they "went west and had a horse ranch in Montana." They raised cattle, sheep, and horses, including Percherons, specializing in Driving and Carriage Horses on their Cherry Creek Ranch with range to Porcupine Creek. It was noted that Milt drove an outstanding team of Thoroughbred Kentucky Whip horses that, for style and speed, eclipsed anything in the county.
Milt worked for the Spring Ranch shortly after arriving in Montana. He then left the employment of Spring Ranch in 1888 to work for the Home Land & Cattle Company (N-N) for seven years. In the book, Local Community History of Valley County, it references Milt and James as being connected with the N-N Ranch shortly after N-N established operations in Valley County.
Within Valley County Gazette articles there are many references to Milt's connection to the N-N and his endeavors with his stock cattle interests. These include:
March 24, 1894: "Milt Harrah, Foreman of the N-N was in from the Porcupine Ranch Wednesday." The N-N pay books show Los Blackmon earns $75 per month and Milt Harrah, James Snearly, Harry Rutter, and Frank Stevens all earn $60."
April 14,1894: "The N-N outfits on the other side of the Missouri River will be run by Milt Harrah, Steve Roupe, J. W. Peacock and Jim Snearly."
"Milt Harrah will begin rounding up the beef cattle on the other side of the Missouri in a few days. Work will begin on the Big Dry. Jim Harrah, brother of Milt, foreman of the N-N, returned from an extended visit to Virginia last Monday. Mr. Harrah will work with Milt on the south side of the Missouri River this season."
September 15, 1894: "The Home Land & Cattle Company (N-N) shipped three trainloads of stock from Culbertson last Saturday, Sunday and Monday. Dan Sullivan, Tom Dunn and Ed Hart were the shippers. The steers were shipped from Milt Harrah's outfit."
November 10, 1894: "Milt Harrah has purchased Andrew Fine's ranch and sheep interests on Cherry Creek and the Porcupine. The entire effects of both ranches were transferred Wednesday - Milt has launched forth as a full-fledged sheep man. Milt is one of the best citizens and stockmen that ever lived in any country. He has implicit belief in the future of Valley County and is of the class that do more for the up-building of the section in which he resides then alone it will rebound to his own interests. We would like to see Milt take unto himself a life partner and make his residence on Cherry Creek so that his Glasgow friends might see more of him. May wool rise and the sheep market go up like truth crushed to earth."
December 22, 1894: "The Rock Creek Ranch that was destroyed by fire a couple of weeks ago is being rebuilt. Los Blackmon and Milt Harrah are superintending the work. Honorable J. L. Harrison was at the ranch a week ago and left plans and specifications for the building.
In 1895, Milt was appointed undersheriff of Valley County, serving under Sheriff Willis. The Valley County Gazette stated that Milt was always a trustworthy official and "did not seek the nomination but only through the most persuasive efforts of his friends was he prevailed upon to make the race."
A biographical sketch for Milt Harrah appearing in the October 10, 1896, Valley County Gazette summarized Milt's experience when he was nominated Under-Sheriff of Valley County. After resigning from this position, he focused on his stock interests at his Cherry Creek Ranch. It has been said that his "knowledge of the lay of the land and the surrounding country will be an invaluable assistance to stock growers in the suppression of stock rustling in this country which has been carried on to some extent."
Milt and James partnered with Harry Rutter and Jim Stevens and made a claim for water rights in the Rock Creek area. James homesteaded in 1897 on lands located between Vandalia Dam Road and Rutter Road, and relinquishing these lands in 1902.
In 1897, Milt and H. J. Rutter drove 116 head of geldings from Glasgow to Kenmare, North Dakota, via Muddy Creek. This job most surely emphasized Milt's ability as a true and able stockman.
In 1899, Milt sold his Cherry Creek Ranch to Lilly Robinson. He also sold the last of his horses to S. T. Cogswell who then shipped the horses to his ranch on the south side of the Missouri River near Pearmond.
Though Milt Harrah left an important mark as a stockman in Valley County, information regarding his life after 1899 is lacking. After Milt left Montana, James continued to ranch in Valley County. He acquired lands in 1915 from William Burke. Thereafter, he applied for a homestead in 1916, purchased more land in 1918, and another homestead in 1925. The sum total of his holdings was 960 acres located in the vicinity of Buggy Creek. James acquired his brands, the "Lazy F-Lazy Y" for his horses and the "N Bar Inverted 5" for his cattle. James was intending to make Valley County his home and life until he became ill. He, therefore, decided to sell his holdings to R. L. Cornwell in 1927 and moved to Texas where his cousin helped care for him in his illness and remaining years. The Cornwell Ranch is productive today and still uses the original granary built by James. Along the Buggy Creek, after 90 years, remnants of James' original homestead residence, the outside frame of the house, still stands.
References: Valley County Gazette, 1894, 1896; Booklet by Montana Federation Women's Club titled "Local Community History of Valley County, MT" (Vista Robbins, Compiler)