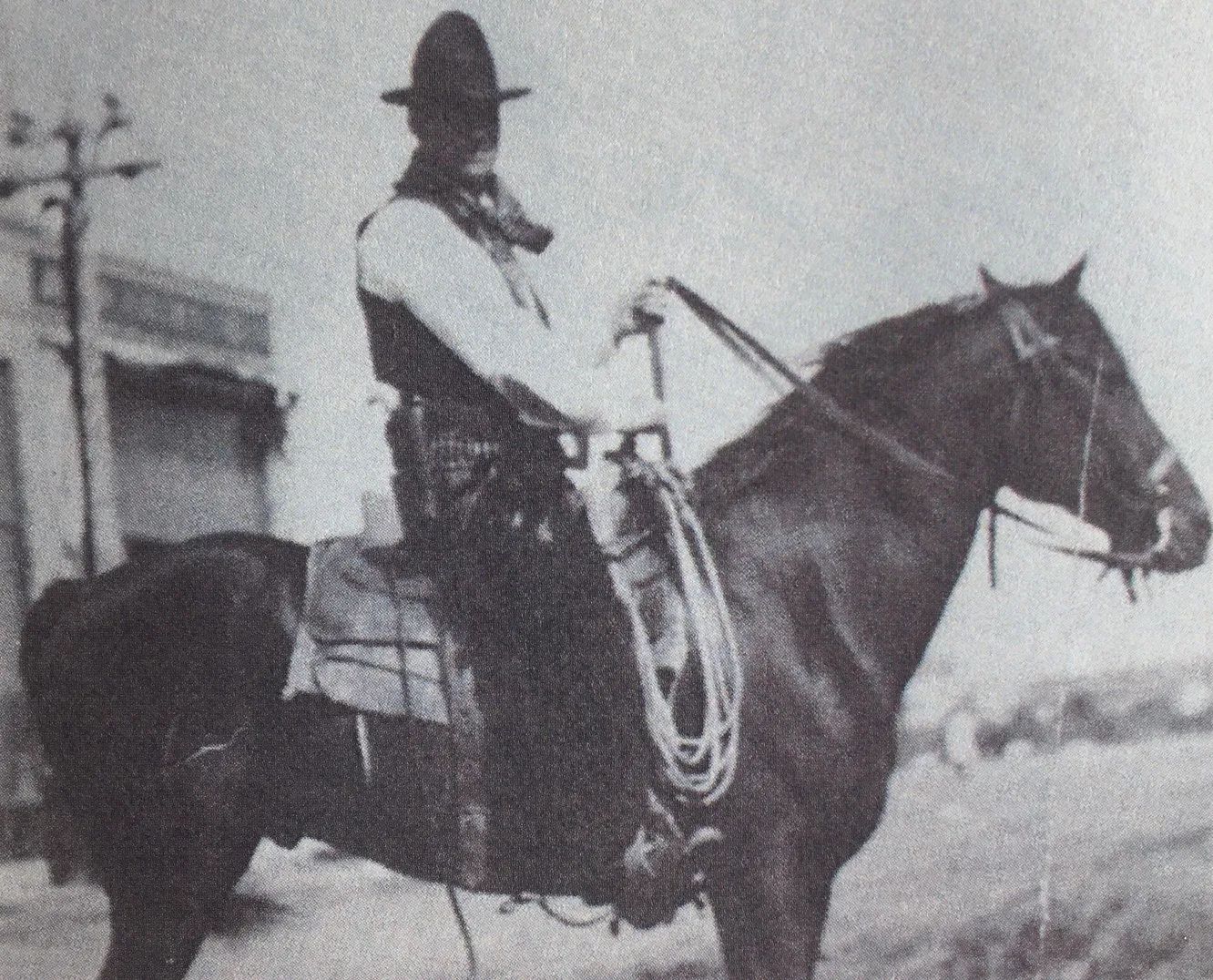 2010 MONTANA HALL OF FAME INDUCTEE
1860 – 1940 LEGACY AWARD DISTRICT 2
Arthur & Mabel Parsons (1877-1961 Unknown-1963)
Arthur G. Parsons moved to Montana from Wisconsin in 1889, at the age of six with his parents, the James Parsons, who were citizens of England. They homesteaded near the old Wibaux Trail fifteen miles northeast of Glendive. In 1901 at the age of 18, Arthur began ranching on his father's place with 150 head of cattle and 50 Percheron horses received from his James estate. His brand was a 44, on the left thigh of horses and on the left ribs of cattle.
Parsons established the 44 Ranch on Timber Creek in 1913 in what is now McCone County. At one time he trailed 1,800 mares over the Glendive Bridge en route to the 44 Ranch. One of the many cowboys on this ranch was a Texan, Curly Fletcher, who wrote a story about an outlaw horse on the Parsons ranch named "The Strawberry Roan." This song was later put to music and has become well known throughout the world.
The foremen hired to manage the horse ranch was Gene Miller and later Ralph Whitlock. Prairie fires were a constant threat to grasslands so Arthur hired men for the sole purpose of handling wildfires. In 1912, Arthur bought 1,700 head of Hereford cattle for $28 per cow-calf unit from Ed Manaugh of Wibaux. From Manaugh's brother, Bert, he purchased 300 horses at $50 each and the others at the Miles City horse market. In 1914, Arthur shipped 500 Mexican longhorn steers from Fort Worth, Texas, at $35 each. The next year, he imported 500 Texas-born two and three year old Hereford steers at $45 each. From Tucson, Arizona, came another 500 head at $45 each. In 1916 he sold 200 head of horses to the Italian government for $75 each.
Arthur purchased ten sections of land on contract from the railroad at an average price of $6 per acre. It was all paid before the ink was dry. He never did much winter feeding, only to calves. In 1918, the grass was short so he shipped 1,500 to 2,000 cattle to the Chicago market, receiving eight cents a pound for some of the fleshiest steers. The peak of his operations was probably 1912 to 1915, with 5,000 cattle and 5,000 horses. He was one of the largest individual owners of stock in eastern Montana. Parsons sold many horses to the U.S. Army and to the growing number of homesteaders. As the demand for horses sank, he had to dispose of the horse ranch and later sold the Yellowstone ranch that he and his brother Bert had started.
Arthur married Mabel Woolsey of Iowa in 1926, and together they built a 10,000-acre cattle ranch. They had one son, Arthur George, Jr.
Arthur Parsons died at the age of 84 on January 14, 1961, one of the oldest of the old-time cowboys actively ranching in eastern Montana. Mabel continued on the ranch until her death in March 6, 1963. Their son, Arthur George, at the age of 50, was found dead from exposure on November 11, 1980.
The old Parsons Ranch on Belle Prairie is now run by the Cullinan's.
Reference: Our Times Our Lives. The Dawson Co. Tree Branches, 1989, pages 394-395.