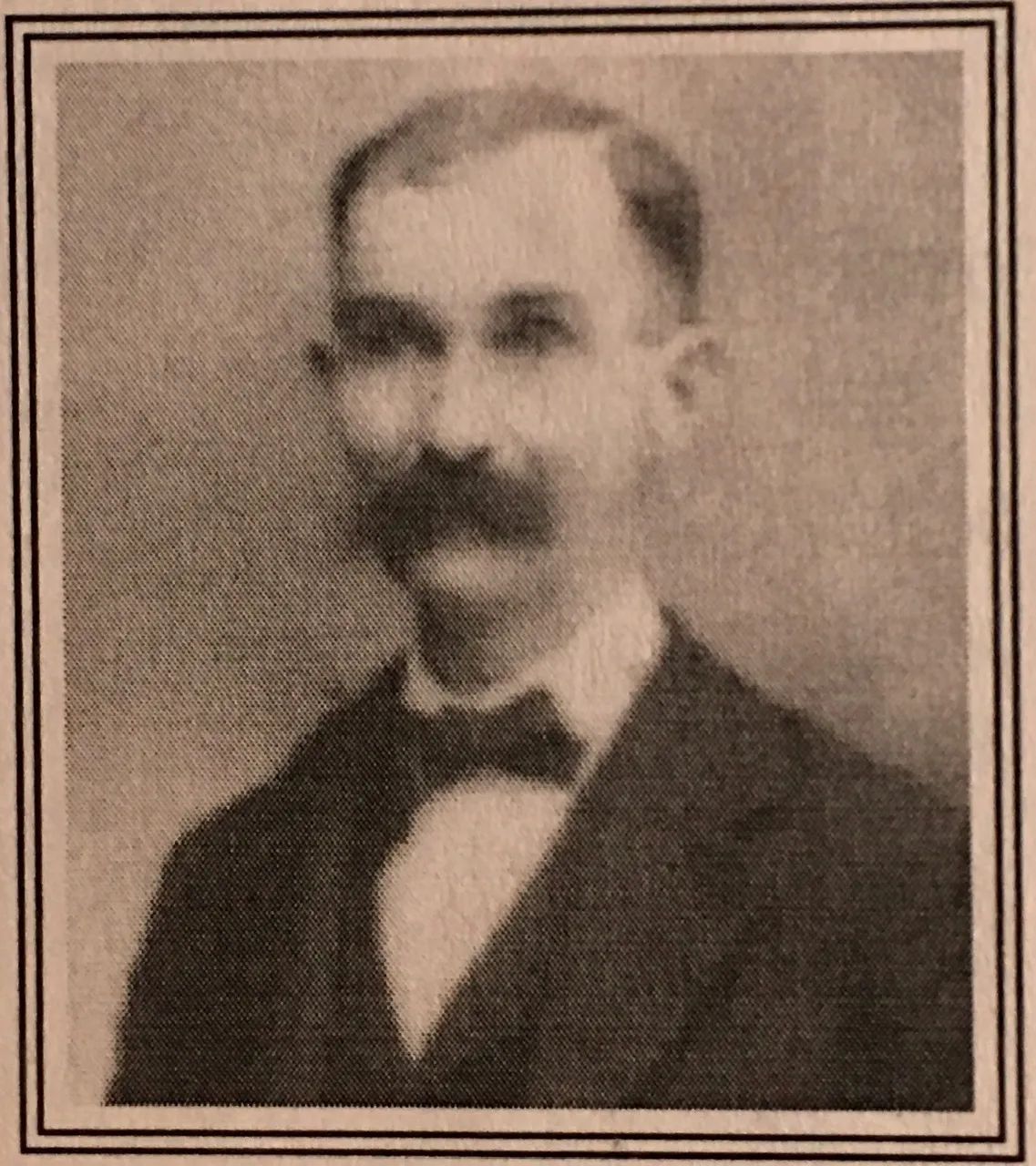 2010 MONTANA COWBOY HALL OF FAME INDUCTEE
1860 – 1940 LEGACY AWARD DISTRICT 11
Monroe D. Fulkerson (1844-1923)
Monroe Fulkerson, a Montana Pioneer, was born at Glenora, Yates County, New York on August 24, 1844, to Samuel and Jane Ellen Fulkerson. His grandfather, Caleb, a Revolutionary War veteran who lived until Monroe was four years old. Monroe was raised on the family farm, attended the public schools, and later attended Starkey Seminary.
In 1863 Monroe rode west on the Oregon Trail with Medorem Crawford's Emigrant Protection Service. This was a 45-man cavalry unit, contracted by the federal government in 1862-63 to provide military escort for wagon trains. This escort extended from Omaha, Nebraska to Boise, Idaho. Fulkerson spent about a year in Idaho, most likely due to the gold rush, then returned to New York. There he attended Geneva Medical College in New York. By 1870, he was back west at Stevensville, Montana. On August 22, 1870, Monroe established his prairie homestead between Big Creek and Sweathouse Creek north of the present-day town of Victor.
In 1871 Monroe gained employment at the store of Lumm and Mayette in Stevensville and established his first orchard of fruit trees. He eventually bought and sold various buildings in Stevensville and was elected town constable in 1873. On July 1 of that year, Monroe married Lucinda Harris, the half-blood daughter of Thomas and Lisette (Rainer) Harris. Thomas was one of the first pioneers of the Bitter Root Valley and Lisette was a descendant of the Umatilla Tribe of Oregon. Monroe and Lucinda had nine children: Harlan, George, Thomas, Alice, Ellen Jane, Maud, Ruby, Raymond and Nina.
Monroe became a progressive agriculture and civic leader in the valley. Views of his ranch were used on picture postcards advertising the valley. He raised wheat and livestock, had orchards of apples, pears and plums and grew strawberries, gooseberries and currants. Encampments were set up on the land when Monroe employed the Salish people for harvest season. He lost his first orchard to a hailstorm in 1877 but persisted in this endeavor and became a local leader in the valley's apple-growing industry. He was a charter member of the Montana Fruit Growers Society and helped organize fruit fairs in the early 1890s, which led the Bitter Root Valley to become the "apple capital" of the United States at the turn of the century, before that title moved to Washington State.
He served as the postmaster of Victor in 1882-1883 and as a volunteer undertaker, most likely due to his medical training. Monroe also served on the school board and was continually involved in community enhancement, especially road improvements. He lined the roads bordering his ranch with tall shade trees as well as the lane leading from the road to his house. One of these tree-lined lanes was called "Lover's Lane" which was featured on postcards printed in Germany and sold at the Victor Drug Store for many years. By 1900, Monroe had established and operated a mercantile business named the Victor Cash Store.
Lucinda died in 1904, the result of a buggy accident at the north end of town. Her horse was spooked at a bridge and overturned the wagon, throwing her against a rail. She was carried to her husband's store and tragically died there within the hour. A newspaper of the day estimated that her funeral procession was nearly a mile long.
In 1910 Monroe turned the ranch over to his son Harlan and sold his Victor Cash Store to the Missoula Mercantile Company. The store operated as the Victor Commercial Company until it burned to the ground in 1917. Monroe moved to the booming town of Cle Elm in Washington State, but often traveled to Montana, California, and New York for visits with his family. Monroe Fulkerson died at Omak, Washington on December 6, 1923, sixty years after his first passage west on the Oregon Trail.
Reference: