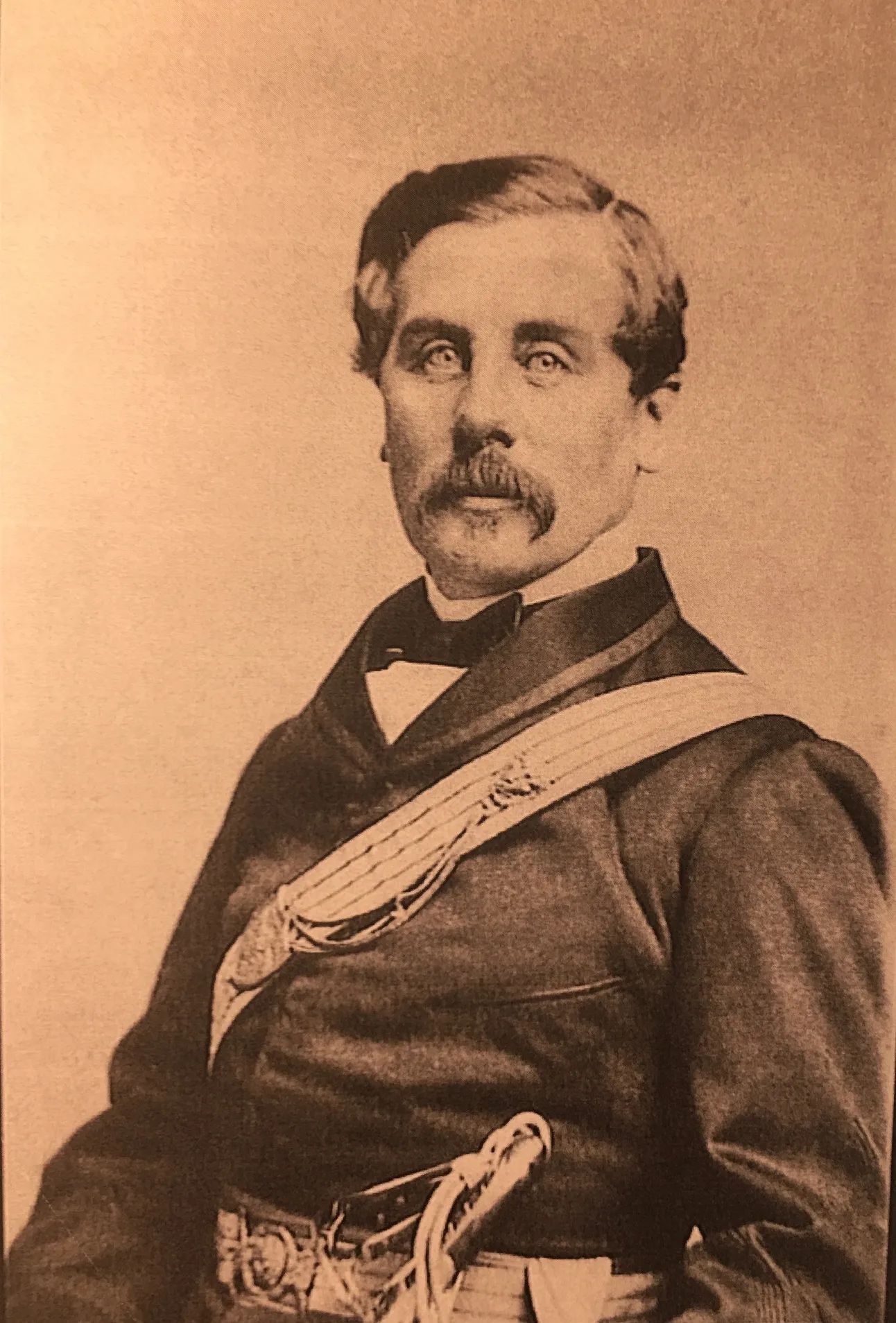 2008 MONTANA COWBOY HALL OF FAME INDUCTEE
1860 – 1920 LEGACY AWARD DISTRICT 8
General Thomas Francis Meagher (1823-1867)
The story begins in New York City in the 1850s Victorian era. Thomas Francis Meagher, exiled from Ireland in 1848, recently had escaped from confinement in Tasmania. He arrives in New York City only to find his fellow Irishmen living in deplorable conditions. He meets and marries Elizabeth Townsend, and it is a union of lasting love.
The Civil War erupts and Meagher recruits Irishmen to join his Irish Brigade. This proves to be the saddest period of Meagher's life as he sees these boys and men dying in the battlefields. He is given the honor of serving as a member of the honor guard for the assassinated president, Abraham Lincoln.
Meagher eventually accepts an assignment as secretary to the appointed Montana Territory Governor, Sydney T. Edgerton. In 1865, Meagher was thrust into the Governor's role. During this time in territorial politics, Meagher had ambitious dreams for statehood. He had to battle vigilantes, Indian uprisings, an influx of pioneers and miners. Did he make enemies?
Thomas Francis Meagher, age 44, boarded the ship GA Thompson, hoping for a good night's rest after being ill for several days with a stomach ailment. The Governor disappeared into the Missouri River at Ft. Benton, Montana Territory, July 1, 1867. It was reported that he fell overboard that fateful night. No one knows exactly what happened, and a body never surfaced downriver.
Thomas Francis Meagher's life reminds one of a shooting star hurling across the Montana big sky. His life was one of great tragedy and great triumph. A statue of Thomas Francis Meagher stands in honor at the Montana State Capitol in Helena, Montana. He is riding a horse into Civil War battle, his sword raised high.