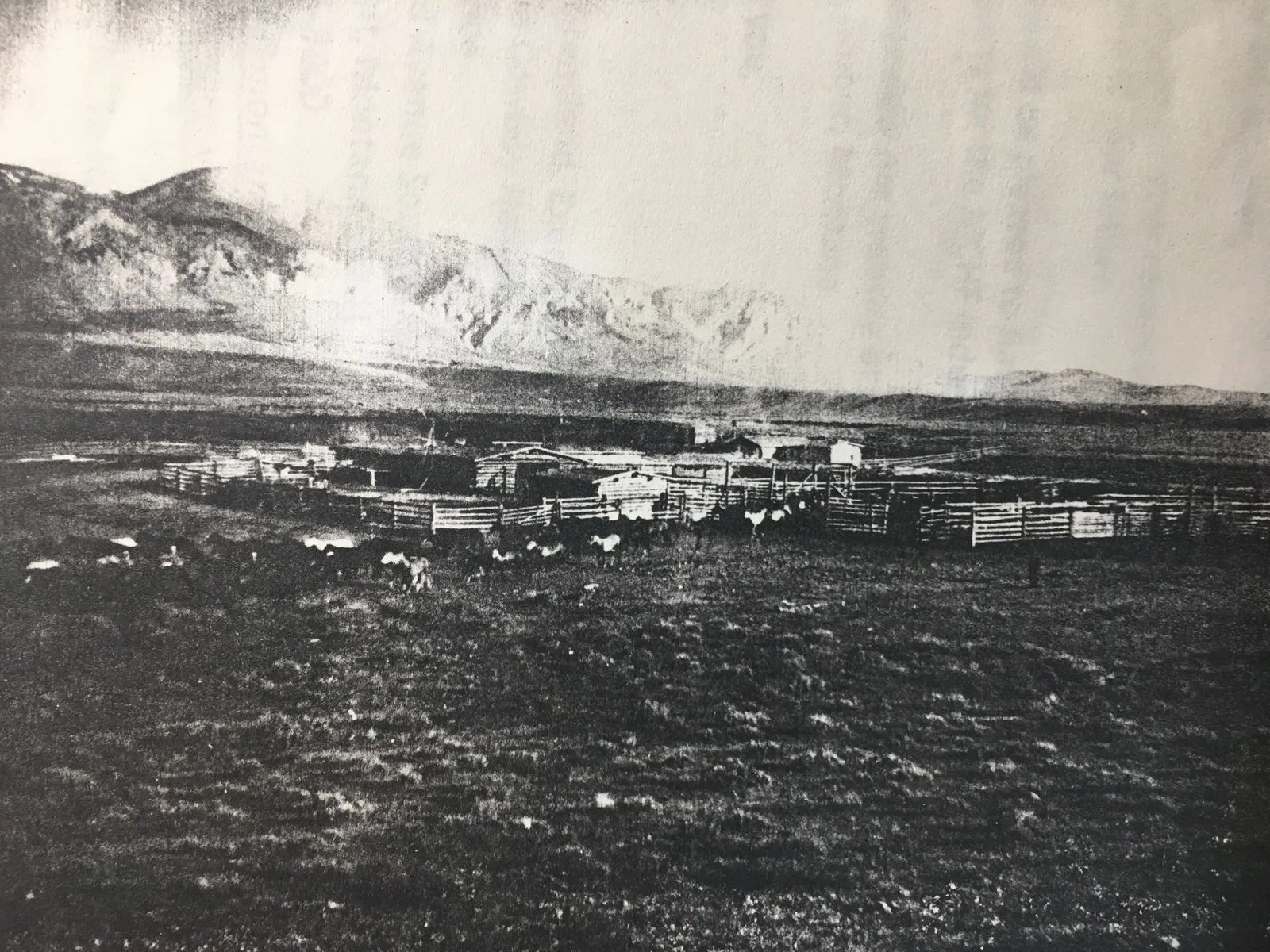 2008 MONTANA COWBOY HALL OF FAME INDUCTEE
1860 – 1920 LEGACY AWARD DISTRICT 7
Dilworth Cattle Company (1881-1896)
The Dilworth Cattle Company was incorporated under the laws of Kansas in 1881, and under the laws of Montana in reference to foreign corporations. John Wilson of Leavenworth, Kansas, was president. J.H. Wilson, also of Leavenworth, was secretary-treasurer. GH Godwin of Red Bluff, Montana (in Madison County) was vice president. James G. Johnson, of Edinburg, Scotland, was a stockholder. Thomas A. Blackburn of Milford, Nebraska (probably related to Dilworth's wife) owned cattle under supervision of the Dilworth Cattle Co., but there is no record of him as a stockholder. James R. Dilworth the manager and owned about one-third of the corporation stock.
Dilworth was born in Oxford, Chester County, Pennsylvania, on June l8, 1836. At an early age he went to Leavenworth, Kansas, where he built and operated one of the first flouring mills of that region. He afterward ran a freighting business to Denver in its earliest days. He was also one of the first freighters into Montana, where he likely became acquainted with another early freighter named Nelson Story.
In the early 1860s, Dilworth married Alice E. Macauley, the only child of Auley and Charlotte Macauley, who owned most of the land on which Leavenworth was built. Dilworth and his first wife had six children together. By 1868, he had a wheel, hub and spoke business in Leavenworth, and by 1878, he had remarried to Adelina Louisa Blackburn and had a furniture store in Ft. Scott, Kansas.
Late in 1879, or early in 1880, Dilworth made plans to start a cattle ranching venture, bringing cattle into Montana. By the spring of 1880, Mr. Dilworth and his crew were in Grant County, Oregon, near the town of Mt. Vernon. They purchased 2,200 head of mixed cows and calves and 2-year-old steers, paying $10 per cow/calf pair and $7 each for the steers. They went east down the John Day River and stopped in Prairie City, where they sold the calves for $4 per head as they didn't think the young animals would stand the trip to Montana. Dilworth and his crew trailed on to Spanish Creek, near Bozeman, Montana, and spent the winter of 1880-'81 there. After wintering in that snowy country they were anxious to get on to an easier country. Come spring, they struck out for their final destination, landing south of Red Lodge on what would become Grove Creek and Dilworth Spring. Two major events probably had much do with their decisions and timing: 1) The land at Red Lodge and south to the Wyoming line had been released from the Crow Reservation in 1881, and was opened to settlement; 2) The railroad was fast approaching Billings, Montana.
After arrival at the new ranch headquarters, John N. Tolman, the ranch foreman, stayed at the ranch and conducted the day-to-day activities. For the next two years Dilworth maintained a home in Bozeman with his family and went back and forth to the ranch from there. After the corrals and buildings were up and the area got a little tamer, he moved his family to the ranch.
Life was not easy in those early days. Staggering amounts of people had the same idea of getting rich with cattle on free range. Cattle and horse theft was common and weather could cause problems. Dilworth and Nelson Story, who had brought cattle to Montana earlier, in 1866, were good friends and pooled their hired help to maintain their cattle herds. Wages ran from $35 to $100 per month. Each roundup wagon had a boss at $100 per month, roundup cook at $65, night hawk at $60, bronc rider at $60, top hand ropers and reps at $45, and all other hands at $35-$40. Full crews ran from approximately May 15 to November 1.
Dilworth and partners made their beef shipment to Chicago in 1883, and received .035 cents per pound, which was considered a good price.
A post office was established at 'Dilworth' on the Meeteetse Trail between Lander, Wyoming and Red Lodge in 1884. The ranch maintained the stage stop and fed passengers once the stage line was established. Initially the mail was carried with packhorses, then wagons and eventually a stagecoach. In 1885, Eva J. Armstrong came to work for Dilworth as postmistress. Eva's grandmother and Dilworth's mother were sisters.
The cattle herd numbers peaked at about 7,000 head in 1886, and Dilworth's was at that time the largest ranch in what would become Carbon County. That number included about 2,000 cows and their calves, as well as four-year-old steers and a few heifers. The Dilworth range ran east to the Yellowstone River, south through the Pryor Mountains into Wyoming, west over the Beartooth Range, and north to current-day Columbus. Other stockmen like Nelson Story used the same range and, during the summer and fall, the roundup wagons with their crews gathered, sorted, branded and in some cases shipped the cattle, sending the proceeds to the appropriate owners.
During the winter of 1886-'87, due to extreme cold and snow, the livestock losses on the reservation were disastrous, some say as high as 50%. Letters accounting for the losses written by Dilworth at that time vary, depending on whom the letter was mailed to - tax collectors, Indian agents or stockholders. It is a fact that in the spring of 1887, all large cattle operations in the state had fewer cattle – due not only to the severe winter but also a summer drought.
In addition, many operations, including the Dilworth Cattle Co., were trying to consolidate their land holdings through homestead filings, desert land entries, forestland entries and the like. At the same time, they were trying to discourage encroachment by others with the same intensions. As time went on, large ranches based on free open range became more challenging and conflicts with others occurred more frequently.
In 1888, Eva married the Dilworth Cattle Co. ranch foreman, John Tolman. By 1889, some stockholders were wanting out of their ranch investment and several attempts at a sale were made. In May of 1891, letters written indicated the entire Dilworth cattle herd was for sale - close to 8,000 head in all.
On July 10, 1891, the life of Dilworth was tragically ended at the age of 55 when he was shot by a former employee, Godfrey "Frenchy" Demers.
After the death of Dilworth, Tolman was asked to take over as ranch manager. By the end of 1895, most of the Dilworth cattle had been gathered and sold. Tolman agreed to locate and ship the remaining stock, sending proceeds to the original stockholders. In return he would receive ownership of the ranch buildings and improvements. He had already homesteaded his own ground, and his wife Eva had inherited Dilworth's own land … and so, Dilworth Cattle Co. ceased operation by 1896.