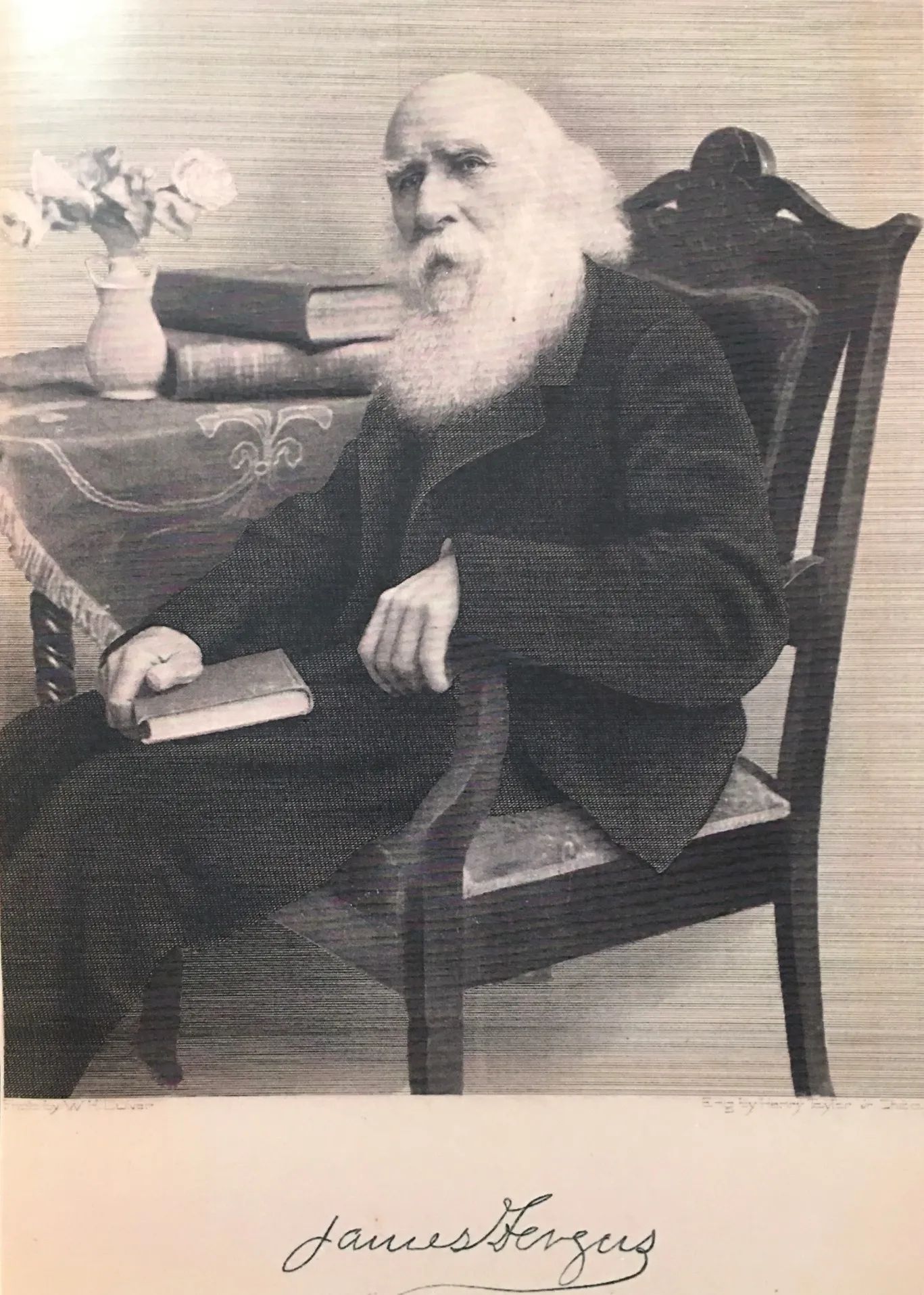 2008 MONTANA COWBOY HALL OF FAME INDUCTEE
1860 – 1920 LEGACY AWARD DISTRICT 6
James Fergus (1813-1902)
James Fergus was not a cowboy. Although he often rode a horse as a manner of conveyance, it wasn't until he was in his 50s that he seriously entered the cattle and land business. Having made some money in previous endeavors, he was able, with the help of his son, Andrew, to establish several working ranches north of Helena and in central Montana. He hired and fired numerous cowboys and allowed some to "hang around" the ranch. He was a stockman when it came to the range.
James was born October 8, 1813, on Shawton Farm, Glassford Parrish, Lancashire, Scotland. He was educated in the Glassford Parrish Schools, which served to nourish his thirst for understanding and knowledge of the world. Due to conflicts with his father - who was rigid in his beliefs, both religious and secular - and his view that there was little opportunity for him in Scotland, James decided to go to North America.
At age 20, in 1833, James arrived in Canada. He spent three years at a Quaker settlement north of Toronto, becoming a carpenter and millwright. With these skills he moved west, building a sawmill and building and managing a gunpowder mill in Illinois Territory.
In 1842, James received his U.S. citizenship in Jackson City, Iowa Territory. In 1844, he moved to Moline, Illinois, where he became a partner in a foundry. In March of 1845, he married Pamelia Dillin. They had four children, three girls and one boy. James did well but found foundry work affected his health adversely, so in 1854, he moved his family 300 miles north to St. Anthony, and then on to Little Falls, Minnesota Territory, where he was a partner and resident manager of the Little Falls Manufacturing Company. They established a town and built a mill and dam on the Mississippi.
Disaster struck in 1857, when poor crop conditions caused a national economic depression. This, coupled with internal trouble at the company, urged James to head for the gold fields of the West. In 1862, he arrived at Fort Benton, Montana with the W. Fisk Expedition and made his way to Bannack, Alder Gulch, and finally Virginia City, Montana. His family joined him there August 14, 1864.
In 1865, they moved on to Last Chance Gulch, now the city of Helena. Though James obtained a claim there, he let it go in favor of moving farther north to get a start in agriculture. The family raised hay, cows, and chickens, as well as a large variety of produce, to supply the miners and the growing town of Helena.
Expanding his holdings, James soon acquired the Malcolm Clark Ranch in the Prickly Pear Valley. With the help of Pamelia and son Andrew, James maintained a stage station on the Benton Road as well as two or three other ranches.
By 1876, James' three daughters were married and Andrew was a well-established partner. With Andrew managing the ranches, James found more time to follow his passions of reading, writing, public service and politics. He was recognized as a man of action, a person who did not hesitate to speak or pen his thoughts. Consequently, he was appointed to the vacancy on the Lewis & Clark County Commission in 1869. In 1878, he was elected to represent Lewis & Clark County in the Territorial House of Representatives.
In 1880, due to the growing demands of operating the ranches and the stage station as well as limits imposed on land acquisition, James and Andrew decided to relocate to central Montana, where free range beckoned and water ran plentiful. James helped Andrew move 900 cattle and 100 horses and wagons full of equipment to a site on Armells Creek, about eight miles east of present-day Roy. Arriving in late July, they built a cabin and several small buildings. While Andrew remained to manage the ranch, James returned to Helena to stay with Pamelia.
The winter of 1880-81, turned out to be very challenging - the coldest the settlers could remember. However, James and Andrew thought they fared better than they would have had they stayed in the Prickly Pear Valley. They counted about 300 cattle lost to weather and Indians hunting for food.
James and Pamelia arrived at the ranch in the spring and went to work in the further establishment of Fergus Livestock & Land Company. Pamelia died in 1887. James continued to live and work at the ranch until his death in 1902.
Although not a typical cowboy, James Fergus was a historical figure who aided in the foundation of the great state of Montana. His ranches offered willing young men an opportunity to learn the cowboy trade.