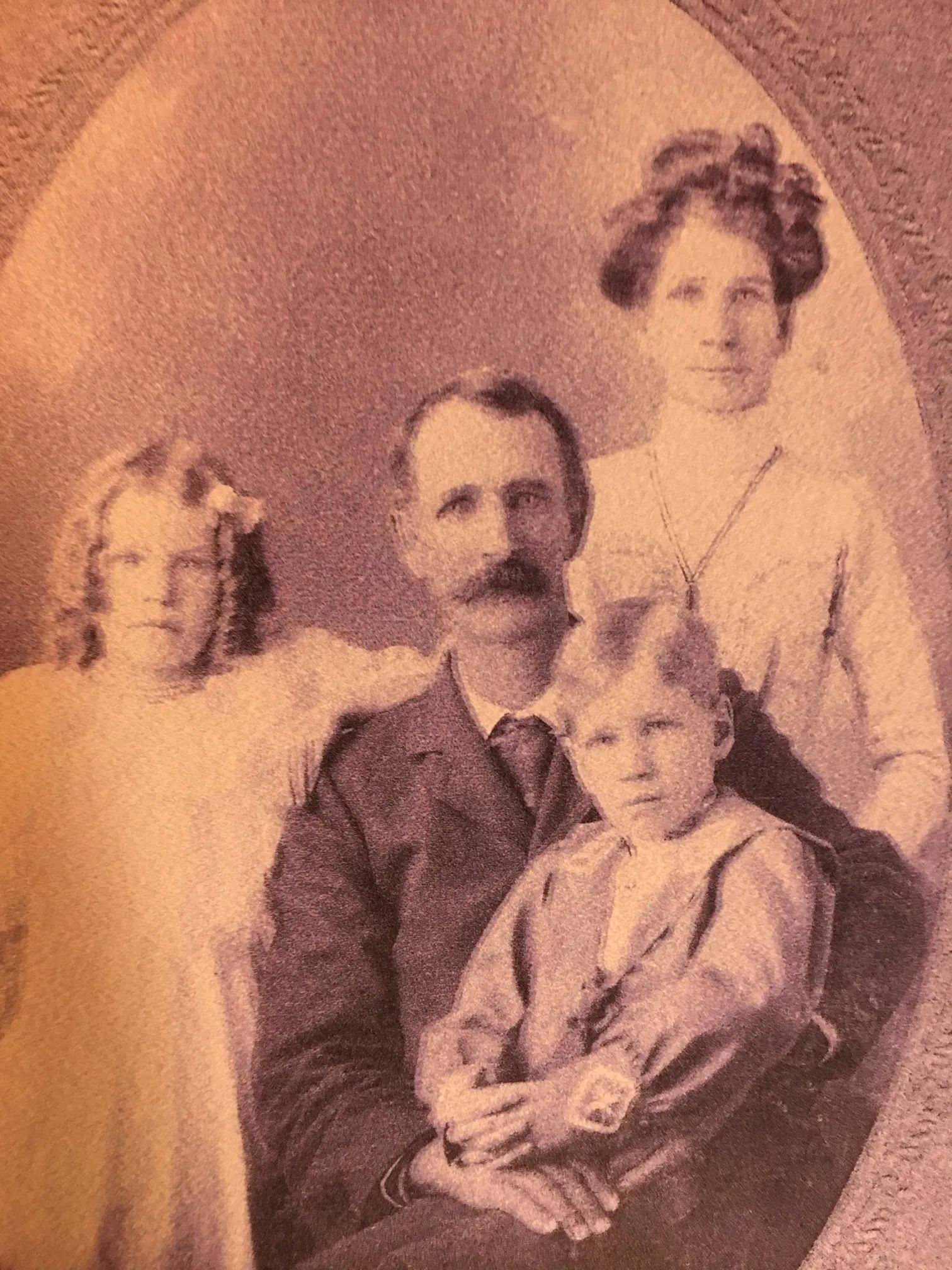 2008 MONTANA COWBOY HALL OF FAME INDUCTEE
1860 – 1920 LEGACY AWARD DISTRICT 4
Winfield Scott Young (1854-Unknown)
Winfield Scott "W.S." Young was born September 23, 1854, on a farm near Morristown, New Jersey. He was the fourth in a family of six children of Thomas & Lydia (Lawrence) Young. The elder Mr. Young was a prominent farmer and resort owner at Budd Lake, and young Winfield, after completing public school, assisted his father in his various enterprises until he was 22 years old, when he decided to strike out on his own.
Winfield spent two years in Illinois, but the prospect of gold lured him farther west, and in 1878, he arrived in Denver, Colorado, where he prospected the surrounding country. In 1880 Winfield left Colorado and spent the following two years mining and prospecting near Socorro, New Mexico. While there, he had a number of exciting experiences with the Apache Indians. Winfield and a congenial young partner named Jack Rouse - originally from Columbus, Ohio - owned an impressive string of horses and pack burros. The Apaches stole every single animal from them, with the exception of one burro. When the partners decided to try their luck in a new mining field at Durango, Colorado, they had no choice but to walk the 400 miles.
In 1886, Winfield drifted into Salt Lake, where he quarried stone for a few months, and the next year he wandered to Butte, Montana, where he worked as a prospector. He spent a year working on a cattle ranch near Dillon and it was then that he determined to locate permanently and go into the cattle business for himself.
Winfield next drove a fine team of horses into the north-central region of Montana Territory. He arrived in the Bears Paw Mountains in old Chouteau County, now Blaine, in 1890. He acquired squatter's rights on Clear Creek and settled there to stay.
On January 2, 1899, at Minot, North Dakota, Winfield married Emma (Perrett) Whittier, the mother of two children: Gordon, age 7, and Genevieve, age 5.
As the years went by, Winfield added to his original holdings; by the time of his death, he had acquired 2,200 acres. Although primarily a cattle rancher, he also handled sheep until 1916.
Winfield and his wife were both hospitable people and their home on Clear Creek was a stopping place for travelers along the road as well as for relatives and friends. In the warm weather, many children from neighboring towns were privileged to "spend the summer with Uncle Win and Auntie Emma," where they had the run of the beautiful ranch.
Winfield had a keen sense of duty to his community and served on the local school board from its inception. He helped obtain logs and build the church in Hungry Hollow, and, on "preaching days," would load up family, visitors, and picnic lunches in the spring wagon and drive to the all-day affair.
Winfield was a fascinating storyteller of real as well as "tall tales," and he was especially fond of practical joking, although the twinkle in his eye often gave him away.
Winfield was also an avid and talented horseman. He loved horses and maintained fine teams as well as saddle horses all his days. His tall lean figure on a handsome horse accompanied by an assortment of dogs and children riding ponies was a familiar sight on Clear Creek. He continued to ride among his cattle until the last year of his life.
Winfield Young left a legacy. The ranch was passed on to his son Gordon, his grandson Bill, and later to great-granddaughter Barbara Crowley. The ranch is now in the fourth generation of operation under Ted & Barbara Crowley and family.
When he died, Winfield left to his family not only the ranch, but also a love for the West and for working the land.