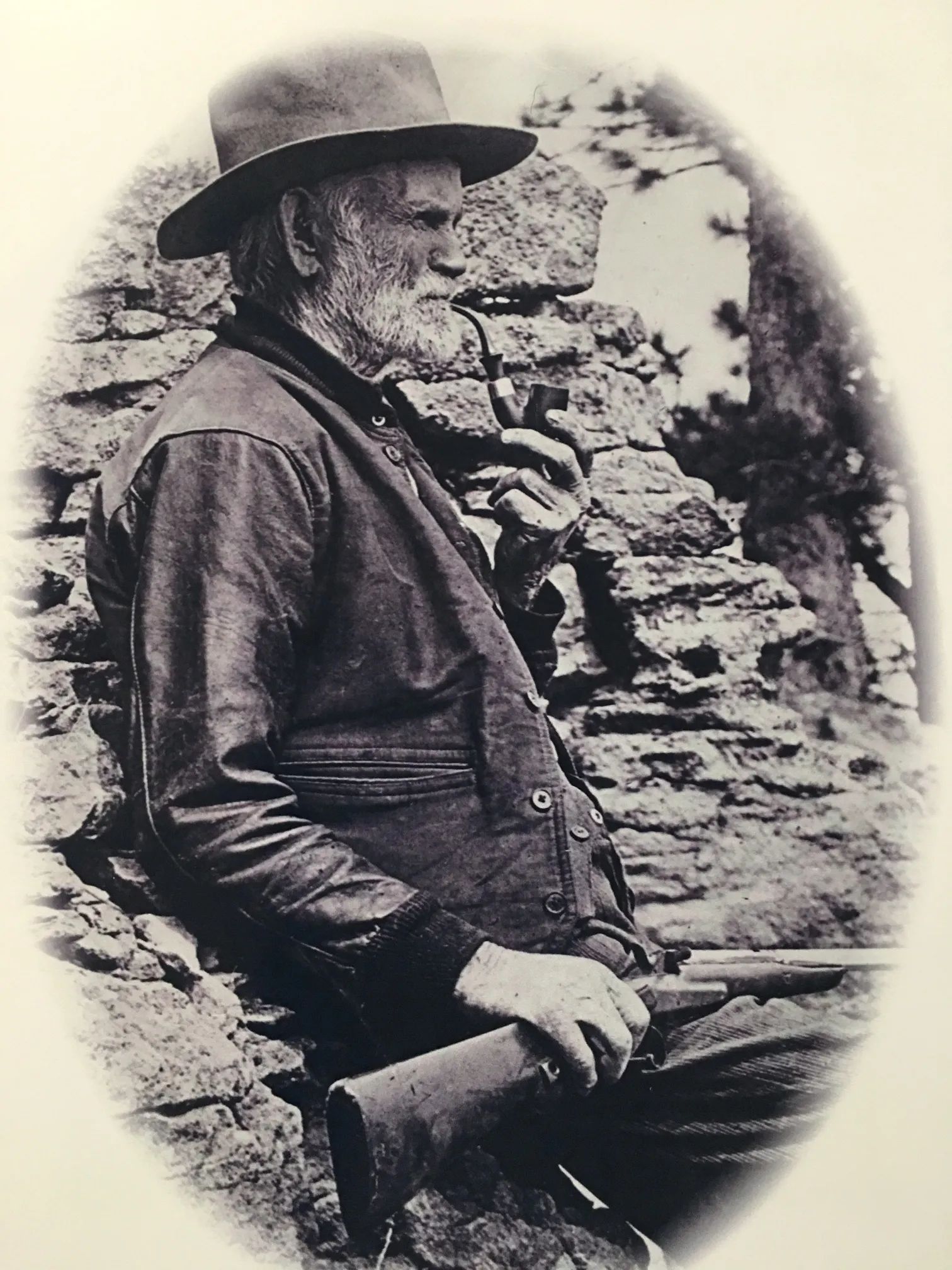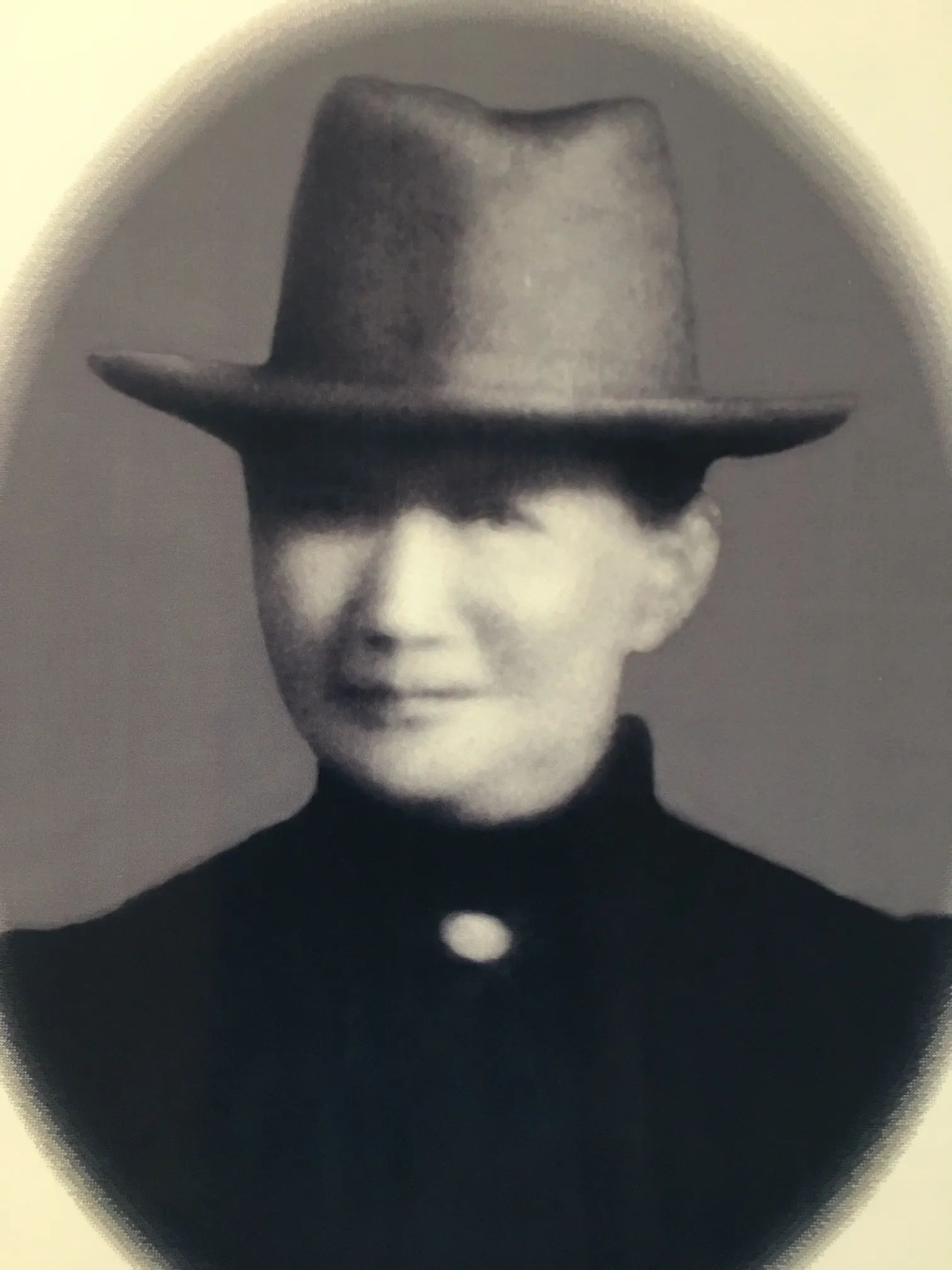 2008 MONTANA COWBOY HALL OF FAME INDUCTEE
1860 – 1920 LEGACY AWARD DISTRICT 3
David & Ijkalaka Russell (1843-1935 & 1858-1901)
David Harrison Russell was born in Oquawka, Illinois, Dec. 3, 1843. His mother, Mary, died from cholera while the Russell family was traveling by wagon train to the Pacific Coast, leaving David to be cared for by his grandmother. The grandmother died when David was eight years old, and as his father had returned to Illinois, young Russell signed on to trail cattle and drive mule and ox teams in Oregon, Washington and California.
At the age of 12, David Russell enlisted for Army service in the 1855 Oregon Indian wars. He spent seven months in the field enduring frequent skirmishes, extreme weather conditions, and a shortage of food. While carrying dispatches, he was shot through both hips, but continued the 75-mile horseback journey and delivered the messages to Fort Henrietta.
David Russell's first trip to Montana was with packhorses carrying the first load of lumber to Alder Gulch after the discovery of gold in that region.
While hunting buffalo near Fort Laramie, Wyoming, he became acquainted with Ijkalaka Kelly, an Oglala Sioux daughter of Eagle Man. Ijkalaka was born in 1858 at a Powder River Indian camp in Wyoming and was a niece to Chief Red Cloud. Following Indian tradition, David Russell gave Ijkalaka's father eight horses and 100 pounds of sugar for his daughter's hand. They were married Feb. 16, 1874, at Fort Laramie. The Russells settled on a Wyoming ranch, raising horses, cattle, and a family.
David Russell got word of huge buffalo herds roaming over Montana Territory plains, so he sold his ranch in 1881 and moved the Russell family to a southeast Montana valley located near a forest. They made their home four miles south of what later became the site of a well-known Montana town and county seat of government.
David, Ijkalaka and their four youngsters - Rosella, Benjamin, James and John, were the first settlers in that part of Montana territory.
Vast herds of buffalo that had filled the Midwest plains were virtually eliminated by 1880, but thousands of the shaggy beasts grazed Montana grasslands. David Russell harvested 2,650 hides in his first year of hunting, 1881-1882. Russell did all the shooting and two men skinned the carcasses. Russell also operated a small trading post at his ranch, peddling bacon, flour, sugar, coffee, gunpowder, and lead to buffalo hunters, cowboys and Indians.
Claude Carter passed through the area in 1883, driving a four-horse team pulling a wagon heavily loaded with logs. Carter got bogged down in a creek [now called Russell Creek] and was forced to unload the logs to unstick his wagon. "Any place in Montana is good enough to build a saloon," he declared, and erected a drinking establishment that served buffalo hunters and trail hands. New business buildings and dwellings were built and the settlement became known as "Puptown," but there have always been differing opinions as to why that name was chosen.
Puptown became an established town in 1885 and the US Postal Service assigned an official name: Ekalaka, named after Mrs. Russell. The spelling was changed from Ijkalaka to Ekalaka, but the pronunciation remained the same.
Meanwhile, buffalo hunters converged on Montana, the last place to reap a substantial buffalo harvest. By 1885, massive buffalo herds were gone, and big drives of Texas Longhorn cattle came north to forage on nutritious Montana grass. David Russell hung his buffalo rifle on the wall and resumed raising cattle marked with RUS, his Montana brand. David and Ijkalaka Russell raised 13 children; in addition to the four born in Wyoming, there was William, Kate, George, Elmer, Clarence, Florence [a lady rodeo-bronc rider who gained national fame], Thomas, Oliver, and Romaine.
Ijkalaka Russell died from smallpox, May 16, 1901, at age 46. Ben and Thomas also died from the disease at the same time. Ijkalaka [Ekalaka] became a Montana pioneer legend when a Western town was named in her honor, and her namesake remains in the little town in the extreme southeast corner of Montana that celebrates the Days of '85 every August.
David Russell married Elizabeth Boyle from New England in 1902. He continued operating the ranch until he sold to Frank Buck in 1919, after which he and Elizabeth moved to New Hampshire.
David Russell served in the US Army with Ulysses Grant, hunted with Chief Joseph and Sitting Bull, and was acquainted with General Winfield Scott, Kit Carson, Mark Twain, Teddy Roosevelt, Wild Bill Hickok, and Buffalo Bill Cody. Mr. and Mrs. Russell were invited to join Buffalo Bill's Wild West Show, but they chose to stay on their Montana ranch.
David Russell died at Pittsfield, Massachusetts, on February 4, 1935. He, Ijkalaka, and most of their offspring are buried in the Russell Cemetery at the former Russell ranch, south of Ekalaka.