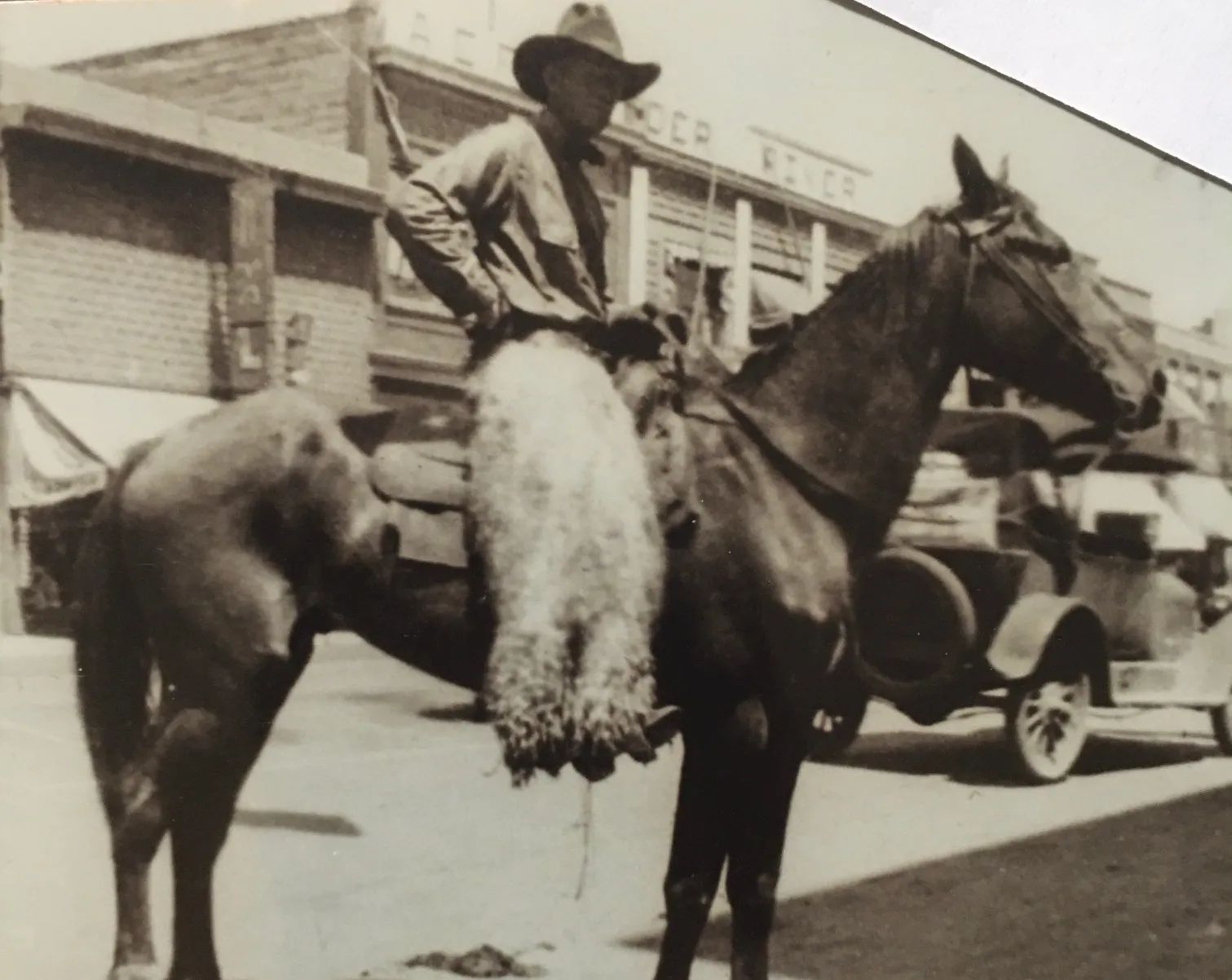 2008 MONTANA COWBOY HALL OF FAME INDUCTEE
1860 – 1920 LEGACY AWARD DISTRICT 3
Casey Barthelmess (1890-1972)
The formal education for Casey Barthelmess ended about the time he was 15 years old, but he had all the markings of an educated man. The record of his achievements matched an outstanding, warm and penetrative personality. Old-timers knew him as an innovative and farsighted rancher who contributed to the industry in Montana as a horse wrangler and top rodeo performer in his younger years; as a friend of the Indian in the days when that was not always popular; as a master storyteller and writer; as a man who preserved history and served a decade as a trustee on the Montana Historical Society; and as a musician, artist, athlete and father whose family also is leaving its mark on Montana.
He was born at Fort Keogh near Miles City, Montana, July 18, 1890. Fort Keogh was established soon after Custer's ill-fated battle. This encampment was named for an officer who lost his life there. Casey was named after another officer stationed at Keogh who lost his life in action at Wounded Knee, South Dakota.
Casey's father was killed at Fort Keogh in 1906. Casey was immediately thrust out into the world as a breadwinner for his widowed mother and the family of seven children. One of his first jobs after his father's death was with John M. Holt on the famous LO Ranch. He shared time also on the WL Ranch, another Holt holding, where he herded mares and began breaking horses. Here he learned quickly the art of riding broncs.
The winter of 1909-10, Casey spent at an art school in Chicago, Illinois. Mr. Holt sent him there hoping to develop his artistic talent. Casey quit his course because his instructor belittled the works of Charles M. Russell, the young man's idol. Casey returned to Montana and filed on a homestead in 1913. The next forty years he spent raising a family and developing that homestead.
Casey entered his first rodeo in Miles City in 1914. At rodeos in Montana and the Dakotas, he rode such legendary horses as Timber Jim, Bill Bailey, Wild Cat Liz, Skyrocket, Blue Jay, Gold Nugget, and Colie Ward. His rodeo career was cut short first by service in the military in France (World War I, in the 6th Calvary, which was his father's old outfit) and then by his marriage to country schoolteacher Anna "Toby" Oby. Before his retirement from rodeo, though, he did win the Northwest Bareback Championship, riding a horse named North Star in 1915.
His industry and foresight brought him success. He pioneered flood irrigation and stock water reservoir development to help ride out the disastrous '30s. Many ranchers adopted his methods; tours were conducted on his ranchstead by groups studying "flood water techniques" to produce hay.
About this time he began helping preserve history through active participation in work at the Range Rider's Museum in Miles City as well as at the Custer Battlefield National Monument. His endeavors eventually earned him an appointment as a trustee of the Montana Historical Society by Governor Aronson.
Two formal honors he cherished greatly were being named Montana Rancher of the Year by the Little International Livestock Show at Montana State College, and five years later, his adoption into the Northern Cheyenne Indian Tribe. This last honor was a recognition seldom, if ever, accorded a white man at that time.
Casey Barthelmess died in October of 1972. To those of his acquaintance, Casey's contribution to the livestock industry, his ability as a rodeo participant, his compassion for the early day Indian, and his dedication and love for family and country were beyond reproach.